Advisory Board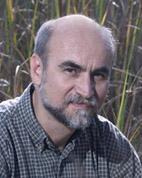 Christopher Key Chapple
Christopher Key Chapple is Doshi Professor of Indic and Comparative Theology and founding Director of the Master of Arts in Yoga Studies at Loyola Marymount University in Los Angeles. He has published twenty books on topics that include studies of Hinduism, Buddhism, Jainism, Yoga, and religion and ecology.
He earned his bachelor's degree at Stony Brook University in Religious Studies and Comparative Literature, with a specialization in Sanskrit and Tibetan language and literature. He completed his M.A. and Ph.D. in the History of Religions at Fordham University, focusing on the intersection between Buddhism, Vedanta, and Yoga. He served for five years at The Institute for Advanced Studies of World Religions at Stony Brook where he also taught undergraduate classes in Hinduism, Jainism, Buddhism, and Yoga. He joined the faculty of Loyola Marymount University in 1985.
Dr. Chapple is a featured teacher on YogaGlo.com. He is dedicated to the teaching of the whole person, body, mind, and spirit, through the modalities of book learning and experience as provided in Yoga traditions.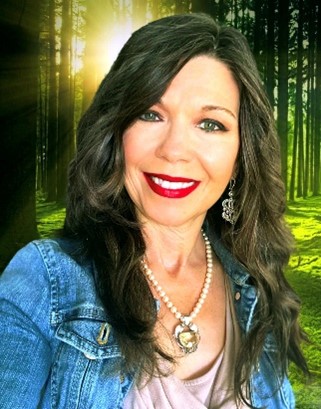 Danita Dodson
Danita Dodson is an English teacher, literary scholar, and poet. A fellow of the 2015 Ahimsa Center K-12 Institute for Teachers, she is dedicated to nonviolence education. She has served as the Assistant Editor of the Ahimsa Center Newsletter since 2015. She is also the co-editor of the pedagogical volume Teachers Teaching Nonviolence (DIO Press, 2020). Her work with nonviolence also influences her creative writing. Trailing the Azimuth (Resource Publications, 2021) is her debut book of poetry. Her critical articles have been published in various literary journals. Dodson holds a Ph.D. in English from the University of Southern Mississippi. Combining a love of scholarship and diverse experiences, she has been a Fulbright-Hays fellow in Turkey, a professor in Nicaragua, an amateur archaeologist in the Southwest, and a Spanish teacher in Appalachia. She lives in the small town of Sneedville in the Cumberland Gap region of East Tennessee, where she hikes, explores local history, and spends time with her family. Though she retired in 2021 from her 33-year career as a high school teacher, Dodson remains dedicated to education, mentoring teachers through the Ahimsa Center and teaching part time at Walters State Community College.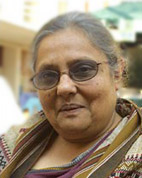 Ela Gandhi
Ela Gandhi is a member of the Faculty of Human Sciences at University Natal, Durban ( South Africa). A granddaughter of Mahatma Gandhi, she was under house arrest for nine years during the Apartheid period. Subsequently she served as a member of parliament in South Africa, representing the African National Congress. She is also a member of the Natal Indian Congress, and has been an executive member of Natal Organizations of Women since its inception in 1991.
She is recipient of several awards and honors for her work to end the apartheid in nonviolent peaceful manner as well as for her efforts toward inter-faith dialogues.
Currently, she is the Editor of the newspaper, Satyagraha and chairs the Satyagraha Management Committee, the Domestic Violence Help Line, and the Mahatma Gandhi Crafts Centre. She serves as the secretary of the Gandhi Development Trust amd works closely with various International Organisations on peace issues and serves on the International Tibet support groups. She is also serving on the Advisory Board of the Parliament of World religions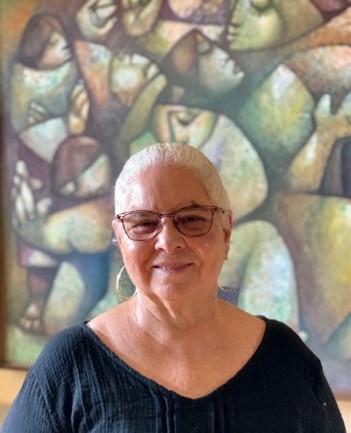 Donna S. Hill
Donna S. Hill is a high-school educator committed to nonviolence and social justice. She has engaged high school students and teachers over the last 40 plus years. She has worked with teaching teams in interdisciplinary programs, including curriculum development and pedagogical innovation at Narbonne Highschool and Cleveland Humanities Magnet in Los Angeles area. For several years, she also taught "Diversity Lab" to create cultural and racial sensitivity among her students.
Inspired by Neil Anstead—the founder of Cleveland Humanities Magnet—who encouraged teachers to teach from their strength and remain life-long learners with appreciation for diverse viewpoints, Ms. Hill has been a transformational master teacher and a mentor to many of her colleagues. Her teaching is informed by the nonviolent philosophy of Gandhi, Mandela, and King.
Ms. Hill was a fellow in the inaugural Ahimsa Center Institute for K-12 educators. Since then, she has participated in numerous Ahimsa events, have presented at the Center's biannual international conferences, has contributed to the Center's annual newsletter, and is a contributor to the recently published collection of essays, Teachers Teaching Nonviolence .
She received her B.A. in English literature and M.A. in African Studies from UCLA.
Prem Jain
Prem Jain is SVP/ GM of Networking Solutions Group at AMD. He was the CEO and Co-Founder of Pensando Systems, a cloud and enterprise data center startup founded in 2017 by four former executives from Cisco Systems and sold to AMD in May 2022 for $2B dollars. Prior to founding Pensando Systems, Jain spent 23 years as part of a team of engineers who were financed by Cisco Systems to create innovative new start-ups. Known as the "heart, soul and brains" of Cisco, the team were given wide latitude and formed several successful businesses that the company bankrolled and then bought back for significantly more money when they hit financial mileposts. The team and their startups were responsible for every breakout product that Cisco created in the past two decades. Until 2016, Jain served as the Senior Vice President and General Manager of Insieme BU.
Mr. Jain is the recipient of many honors and awards. He received the JAINA Ratna award (2021), UC Davis CAAA Distinguished Achievement Award 2021along with Distinguished Engineering Alumni Medal the same year. He is recipient of two patents and is a member of the IEEE organization. He holds a B.E. degree with honors from BITS Pilani, India and a master's degree in Electrical and Computer Sciences from U.C. Davis (UCD).
Mr. Jain is a philanthropist and an active volunteer supporting the non-profit organizations, fundraising for the homeless, and helping San Francisco Bay Area schools. Recently, he established the Prem Chand Jain Family Presidential Chair for Innovation and Entrepreneurship in the College of Engineering at UCD, where he servs on the   Chancellor's Advisory Board.  He was a keynote speaker at UCD's 2017 Graduate Studies Commencement Ceremony.
Jain is also the founding chairman of JITO USA and is currently the chairman of JITO USA San Franscisco Chapter.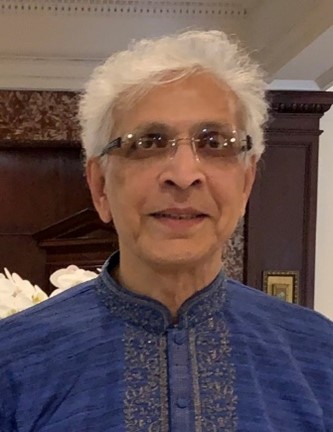 Dr. Jasvant Modi
Dr. Jasvant Modi, MD is a retired Internist and Gastroenterologist.  Currently, he is in the healthcare business.
Dr. Modi has been involved with national and local Jain organizations in leadership roles. He is a past President of Jain Center of Southern California.
His philanthropic initiatives are wide-ranging. Dr. Modi has been involved in supporting more than a dozen endowed chair/professorships in Jain Studies on UC, CSU, and other campuses in the US.  He supports scores of NGOs and non-profits devoted to education, medical services, women's empowerment, rural development, art, religion, politics and culture both in the US and India.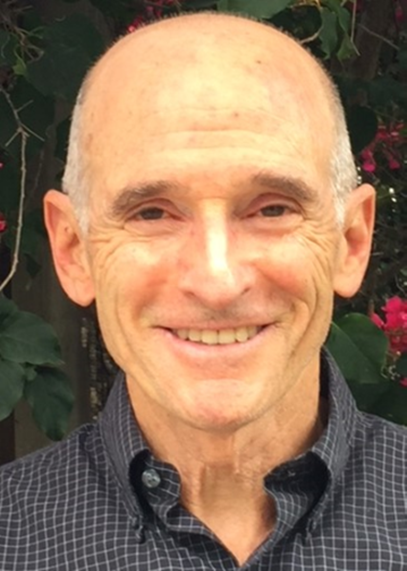 Andrew Moss
Andrew Moss is an emeritus professor of English, Cal Poly Pomona.  Dr. Moss served as a faculty member and advisor in the Ahimsa Center from 2004 to 2014, creating the course, "War and Peace in Literature," and presenting at several of the Center's Summer Institutes for K-12 Educators. He has also team taught a course on peace.
He has published articles on writing and rhetoric in such publications as Teaching English in the Two-Year College, inside English, Change Magazine, The Chronicle of Higher Education, and Education and Urban Society. He is also co-author of Improving Student Writing: A Guidebook for Faculty in All Disciplines (Kendall Hunt). Moss's current research interests focus on environmental rhetoric and politics.
Since retiring from Cal Poly in 2014, he has been involved with Clergy and Laity United for Economic Justice (CLUE-LA), an interfaith organization that advocates for the rights of low-wage workers and immigrants.  Moss writes periodically on social justice issues for a national op-ed syndicate.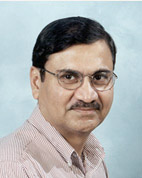 Nirmal Sethia
Nirmal Sethia is Professor (Emeritus) of Management in the College of Business Administration at California State Polytechnic University, Pomona. He has also held research and teaching positions at University of Southern California.
Dr. Sethia has received major grants from the National Science Foundation and the National Endowment the Arts. He has published and made presentations on a diverse range of topics such and organizational reward systems and performance evaluation, collaboration in creativity and innovation, telecommunications policy, design management, and sustainable consumption. Of late, he is particularly interested in exploring the relevance of Gandhian philosophy, practices, and values including Ahimsa, to leadership and business ethics. Most recently, he has been engaged in organizing and hosting symposia where eminent scholars and practitioners come together to discuss the critical challenges of the contemporary society. In a symposium held in 2016 the focus was on "Securing the Future of Freedom."  The focus of the 2018 symposium was on "Movements, Leaders and Followers in an Era of Divides." The theme of a forthcoming symposium in October 2022 is "In Pursuit of the Good."
He holds bachelor's and master's degrees in Electrical Engineering, and Ph. D. in Organizational Studies. He studied at Indian Institute of Technology, Bombay and the University of Wisconsin, Madison.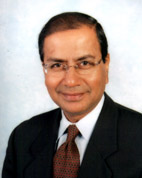 Bipin Shah
Bipin Shah is the President and CEO of Kovair, a privately held software company in San Jose. He is also a cofounder and Managing General Partner of INC3 Ventures, a venture capital fund that invests in high technology companies. He has spent nearly 50 years in Silicon Valley in the Chip industry where he has been the CEO of Invox Technology, Vice President of Operations at Altera Corporation and President of Altera Japan and spent eleven years at Fairchild Semiconductor in his early career in various Engineering and Management positions. He  has served on the boards of more than a dozen  high tech startup companies.
Mr. Shah holds a Masters degree in Electrical Engineering from the University of Wisconsin, Madison and a Bachelors degree in the same field from Jadavpur University, India.
In his civic activities, Bipin Shah is one of the founding Charter Members of The Indus Entrepreneurs (TiE), a group dedicated to promoting entrepreneurship and mentoring young entrepreneurs since 1992 and has served on the Executive Committee and the Board of TiE. He serves on the Advisory Board of Cupertino Education Endowment Foundation that works with the Cupertino Union Elementary School District. He supports a rural literacy program for India's remote villages through the Advisory Board of Ekal Vidyalay Foundation that has a goal to establish 100, 000 schools in all the remote villages of India for primary education and basic literacy.
He is the past President of the Jain Center of Northern California and a member of its Board of Directors. He chaired the construction committee for the construction of the Jain Temple in Milpitas from 1997 to 2000.
As a philanthropist, Mr. Shah along with his wife Mrs. Rekha Shah have invested in several endowed chairs at US universities.