Magazine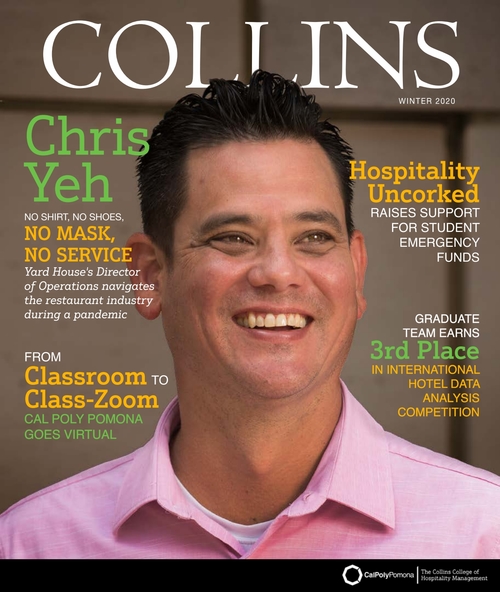 Collins Magazine

Collins is published by The Collins College of Hospitality Management and distributed to alumni and friends of the college. The magazine is intended to keep alumni and friends in the loop and engaged in the college community.
The publication is funded by the Hae & Shina Park in Memory of Dr. Donald Lundberg Alumni & Outreach Endowment. The endowment was created by a $1 million donation from the Parks and a matching $1 million pledge from Carol and Jim Collins. This endowment also supports the college's alumni relations and outreach.  
As part of its commitment to green printing, Collins is printed on FSC-certified paper. The Forest Stewardship Council (FSC) promotes environmentally appropriate, socially beneficial and economically viable management of the world's forests.
Note: You must have Adobe Reader to open and view all PDF files. To download the latest version of Adobe Reader,   visit Adobe's web site.
*There were no issues in Spring 2011 and Fall 2014.
Additional Publications
The Collins College Update, is a weekly or as-needed e-newsletter about activities and other news at The Collins College of Hospitality Management. All Collins College faculty, staff and students receive this newsletter in their cpp.edu inbox. Additionally, the college's Board of Advisors, on-campus partners and the Collins Hospitality Society board, receive the publication.