Afshin Kateb
Afshin Kateb

Chief Financial Officer Nimes Capital and Nazarian Enterprises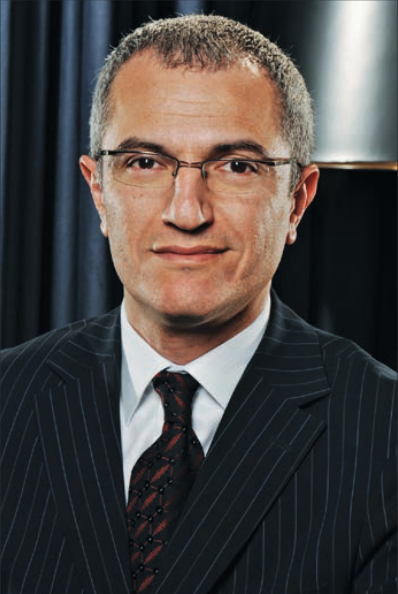 As Chief Financial Officer, Afshin Kateb brings over 25 years of hospitality and real estate industry experience to Nimes Real Estate. Mr. Kateb manages the finance department, including: accounting, tax, internal & external reporting, treasury/cash management, risk management, asset management, and financial planning & analysis. He also plays a very active role in the company's acquisitions and project management areas.
Prior to joining Nimes, Mr. Kateb served as the CFO of SBE where he provided strategic financial and operational oversight for its portfolio of hotels, restaurants and nightlife assets.
Mr. Kateb joined sbe from Lowe Enterprises, where he was Senior Vice President of Lowe Enterprises Investors serving as portfolio manager for Lowe Hospitality Investment Partners (LHIP), a $266 million discretionary fund that invests solely in hotel resort properties. In that capacity, he was responsible for asset management of the portfolio, including portfolio management for hospitality equity and structured finance investments. Prior to Lowe, Mr. Kateb served as Chief Financial Officer and founding member of the KOR Group and was the ultimate driving force behind KOR's fiscal management and growth potential. Under his direction, KOR successfully managed its exponential growth through strategic financial planning and controls.
Prior to KOR, Mr. Kateb served as Corporate Director of Business Planning and Operations Analysis for Destination Hotel and Resorts (a Lowe Enterprises affiliate), where he developed the business planning process for the organization and provided analytical support to key executives. His deep understanding of business and finance broadened during his tenure at Ernst & Young where he stood as Senior Management Consultant from 1996-1999 on multiple national and international-based engagements involving market, financial and valuation and strategic analyses. He also served as Corporate Controller for Maruko Inc., overseeing an extensive portfolio of commercial and residential properties, and for ITT Sheraton Corporation, where he held management positions in accounting, operations and food and beverage.
Mr. Kateb holds a B.S. in Accounting from Woodbury University, MBA from Pepperdine, and Doctorate in Business Administration (DBA) from Grenoble Ecole de Management, France. He is an adjunct professor at CSUN and regular guest lecturer at UCLA Anderson school, UC Berkeley, and CalPoly Pomona Hotel School.