Richard N. Frank Distinguished Lectureship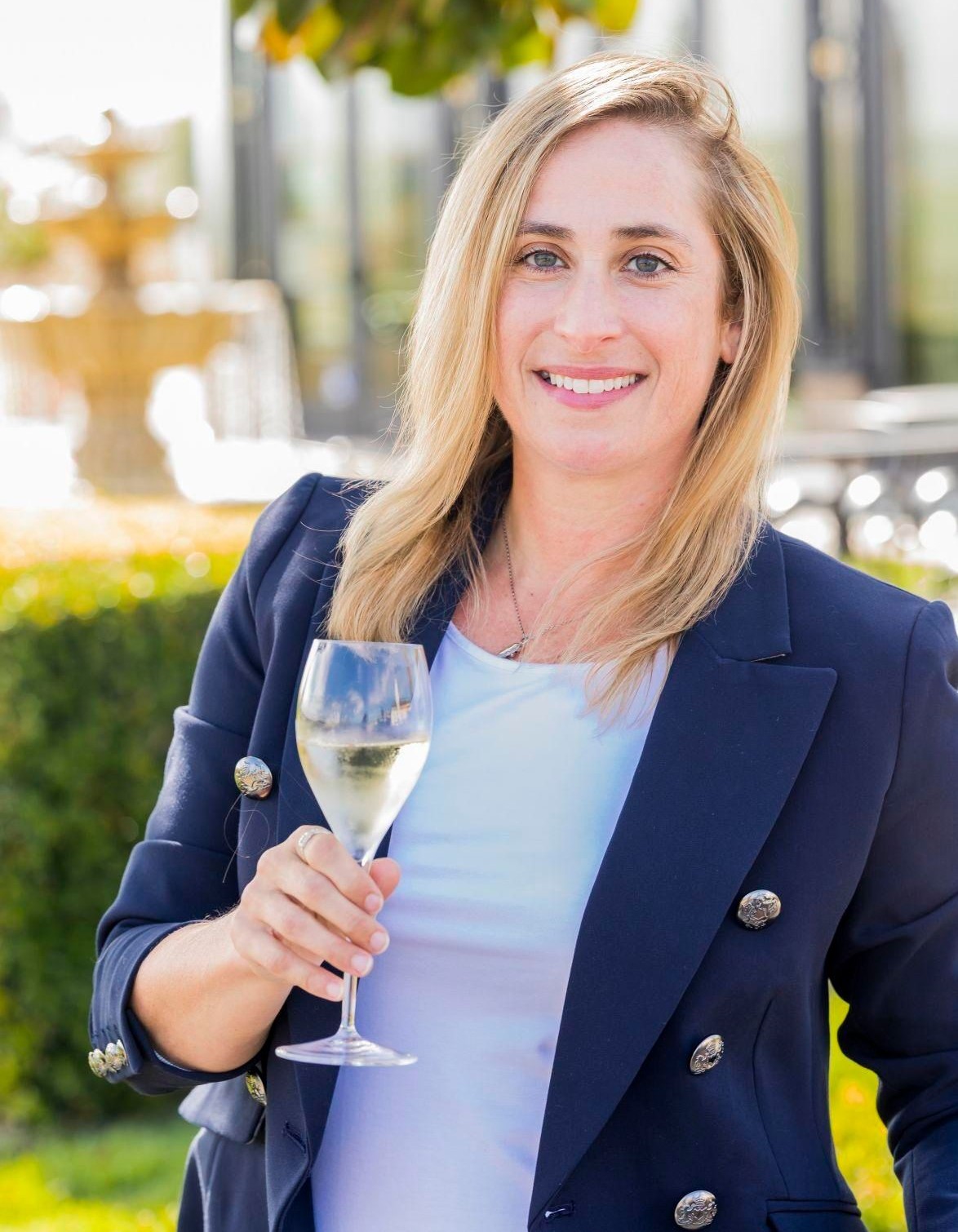 TOPIC:
"
Diversity, Sustainability, and Hospitality in the Wine Industry
"
DATE & Time:

Tuesday, November 2, 2021 at 12 p.m.
The Collins College proudly welcomed Remi Cohen as the fall 2021 Richard N. Frank Distinguished Lectureship Series speaker.
As the CEO of Domaine Carneros Winery and Founding Member of CHIEF, Cohen discussed diversity, sustainability, and hospitality in the wine industry.
 About Remi Cohen
In August 2020, Remi Cohen was named CEO of Domaine Carneros, the sparkling wine house founded by Champagne Taittinger in 1987. Cohen has spent 20 years in wine, most of it in Carneros. She holds a BS in molecular and cellular biology from U.C. Berkeley, a master's degree in viticulture from U.C. Davis and an MBA in finance from Golden Gate University. Her work in Carneros began 20 years ago at Saintsbury. She has also worked at Bouchaine and Merryvale and owned her own vineyard management company. Prior to Domaine Carneros, she was COO at Lede Family Wines. She is also a founding member of Chief, the only private membership network focused on connecting and supporting women executive leaders.
---
Past Distinguished Lecturers
2021 - Mandy Shaw, Blaze Pizza
2019 - Julia Stewart, Senior Hospitality Executive
2018 - Chris Harrison,  Marriott International
2018 - Gregg Patterson,  Tribal Magic
2017 -  Bryan Allred,  Sysco Los Angeles
2015 -   Wing Lam,   Wahoo's Fish Taco
2012 -   George A. Kalogridis,   Disneyland Resort
              Mary Niven,   Disneyland Resort and Disney California Adventure
              Kristi Breen,  Disney Worldwide Services
2011  -  Barbara Hollkamp,  Hilton Worldwide
2010 - James A. Collins,  Sizzler USA, Inc.
              Edwin D.  "Ed" Fuller ,   Marriott International
2008 - Jon L. Luther,  Dunkin' Brands, Inc.
2007 -   Al Weiss,  Walt Disney Parks & Resorts
2006 -   Dan Cathy,  Chick-fil-A
             Peggy Cherng, Ph.D. ,  Panda Restaurant Group, Inc.
              Ralph O. Brennan,  Ralph Brennan Restaurant Group
              Joe Perdue,  University of Nevada, Las Vegas
              Brad Vassar,   Southern Wine & Spirits of America  
2005 -   Thomas W. LaTour,  Kimpton Hotels & Restaurants
2004 -   Joseph P. Micatrotto,  Buca, Inc.
2003 -   Stephen F. Bollenbach,  Hilton Hotels Corp.
2002 - Jackie Trujillo,  Harman Management Corp. 
2001 - Andrew J.C. Cherng,  Panda Restaurant Group, Inc.
1999 - Martin A. Skylar,  Walt Disney Imagineering
              Walter T. Klenz,  Beringer Wine Estates
1997 - Richard E. Marriott,  Host Marriott Corp.
1995 - Herman Cain,  Godfather's Pizza, Inc.
1994 - Julia Stewart,  Taco Bell
1993 - Kenneth Blanchard,  Blanchard Training & Development, Inc.
1992 - Robert I. Small,  Fairmont Hotel Management Co. 
1991 - Donald E. Lundberg,  California State Polytechnic University, Pomona
1990 -  James A. Collins ,  Sizzler USA, Inc.
1989 - Richard N. Frank,  Lawry's Restaurants, Inc.
History
The Richard N. Frank Distinguished Lectureship Series was established in 1988 to enable respected industry professionals to spend a few days to several weeks teaching, lecturing, and interacting with students, faculty, and other professionals interested in the goals of The Collins College of Hospitality Management at California State Polytechnic University, Pomona.
The objective of the Frank Lectureship Series is to augment the classroom experience of students within the college with close interaction with leaders from the hospitality industry and other related disciplines. This not only provides invaluable exposure for Cal Poly Pomona's hospitality management students but also enables leaders from industry to improve the quality of and assist in educating, new managers for the industry.
Richard N. Frank is a long-standing advocate and supporter of The Collins College. "Having been associated with the restaurant business in one form or another since childhood, it is quite natural that I should be vitally interested in the continuing development of future food service managers and executives," noted Mr. Frank when he generously donated a major grant to establish an endowment creating The Richard N. Frank Distinguished Lectureship Series.