Carmen Rad
Carmen Rad


CR&A Custom, Inc.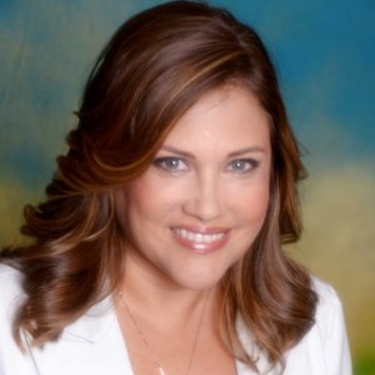 At the age of 25, Carmen refused to allow her career to plateau as an assistant and used her background in fashion design and marketing to launch CR&A Custom. With just one employee (her Mom) and no outside funding or equity with which to secure a loan, she worked tirelessly out of her extra bedroom and began producing custom clothing, promotional items, and embroidery work. Soon after, she convinced her husband Masoud to be her partner when he realized she was actually making a profit. Together, they pivoted from an apparel promotional company to a large format printing company. CR&A celebrates its 30th year in business in 2023. 
In an industry dominated by men, Carmen Rad has had the type of success that Latina women can emulate. CR&A Custom is among only a handful of large-format digital printing and outdoor advertising companies in America that is minority (Hispanic) and woman-owned. CR&A Custom operates out a 25,000 square foot facility in the heart of Downtown LA. and is full-service with the capability to design, manufacture, print, and install commercial signage and outdoor advertising formats, including billboards, building wraps, trade show exhib its, wall/window/floor graphics, point-of-purchase displays, vehicle wraps and fleet graphics, and more. Examples are the oversized banners at Staples Center and L.A. LIVE entertainment campus as well as work for major corporations in the United States, Puerto Rico, and Dubai.
Carmen has been recognized by a variety of organizations for her work and community involvement.
2019 Big Picture Magazine "Best of Wide Format Award" from the ISA Sign Expo

2018 Latina Empresaria Hall Of Fame - California Hispanic Chamber of Commerce
2016 Industry Service Award - The Printing Industries Association, Inc

2015 Women Business Firm Of The Year - National Association of Women Business Owners California

2014 Mujer del Ando by the Regional Hispanic Institute

2013 Innovater of the Year -  Latino Business Chamber of Greater Los Angeles

2012 Supplier of the Year - USC

2010 La Opinion - Distinguished Women

2009 Member Of The Year - National Association of Women Business Owners California

2009 Latina Manufacturer of the Year - Latina Business Association

2009 Rising Star - National Association of Women Business Owners California

2009 Green Firm of the Year - SBA & City of Los Angeles MBOC

2008 Rising Star - National Association of Women Business Owners

2007 Minority Business Manufacturer Of The Year - U.S. Dept of Commerce MBDA

2007 Latina Owned Business Of The Year - California Hispanic Chambers Of Commerce
Carmen also served in 2014 and 2015 as the President for the National Association of Women Owned business Owners (NAWBO-LA).
Carmen attributes her success to her amazing CR&A Team and the amazing network of women she has met through her leadership at NAWBO-LA. Carmen also has another rising business venture called HashtagCutouts!