Janet Lowder
Janet Lowder

President Restaurant Management Services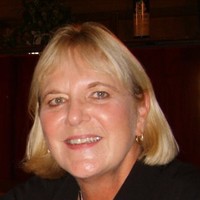 Ms. Lowder has been actively involved in the development and financial planning for the Restaurant and Foodservice Industry. Prior to the formation of Restaurant Management Services, Ms. Lowder was the Senior Manager of Restaurant and Foodservice Consulting for a national accounting and consulting firm. She has written articles for Western Foodservice Magazine and New Accountant Magazine, as well as having been quoted extensively in Nation's Restaurant News, Restaurant Business, Restaurant & Institutions, Entrepreneur, USA Today, Wall Street Journal, Los Angeles Times, Orange County Register, Los Angeles Business Journal and various other newspapers nationwide. Ms Lowder has had several appearances on CNN and FNN television networks discussing trends in the Restaurant and Foodservice Industry.
During her career, Ms. Lowder has worked for a major national chain restaurant corporation that operates a large number of company-owned restaurants with an extensive franchise program. She also has operational experience in private membership clubs. Throughout her consulting career Ms. Lowder has performed a wide variety of site selection studies, market analyses and financial analyses for the restaurant and foodservice industry. Strategic planning and business valuations for several major restaurant operations have been primary areas of concentration. Ms. Lowder has qualified as an expert witness for numerous restaurant and foodservice litigation cases.
Ms. Lowder received her Bachelor of Science in Accounting from the University of Southern California. She also studied Restaurant Management at the University of Hawaii. She is an active member of the National Restaurant Association, the California Restaurant Association and attends, annually, the COEX Conference, National Restaurant Show, Western Foodservice & Hospitality Expo and the Women's Foodservice Forum Conference. Ms. Lowder was a member of the Roundtable for Women in Foodservice National Advisory Board and served as National President of RWF. She was a fifteen-year member of the Board of Advisors for The Collins School of Hospitality Management at California State Polytechnic University in Pomona, California.
During the past twenty-four years, Ms. Lowder has been an Instructor at the UCLA Extension, the University of California at Los Angeles, for the following classes: "The Restaurant Industry - A Survey of Operations & Management", "Starting Your Own Restaurant" and "Restaurant Controls For Profit Improvement". Ms. Lowder serves as a member of the Board of Advisors for the annual UCLA Extension Restaurant Industry Conference.