Pamela K. Jones
Pamela K. Jones
Founder and President, 
Crescendo, LLC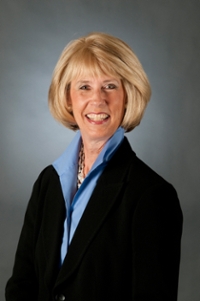 Pam brings over 30 years of experience in the hospitality, healthcare and non-profit environments where she served in global human resource and brand management roles. With 20+ years at Marriott International, she was Vice President and led leadership development and training, internal communications and organizational effectiveness in 65 countries. Her focus has consistently been on developing talent to support their growth and drive overall business success.
Following Marriott International, she was Vice President and Strategic Client Partner at the American Red Cross where she was responsible for defining and driving human resources strategies from conceptualization to implementation.
Today she leads Crescendo, a consulting firm focused on 'heightening performance'….assisting organizations with ensuring individuals and teams increase their capabilities to deliver extraordinary customer service experiences by identifying and aligning the right business and human strategies, programs and processes with their vision, mission and organizational culture. She conducts workshops and engages in consulting projects ranging from local to global in their focus.
Additionally, Pam is an executive coach and graduate of the University of Maryland Advanced Executive Coaching Program. She is a graduate of California State Polytechnic University, Pomona with a Bachelor of Science in Business Administration, a Secondary Teaching Credential and a Master of Science in Business Administration. In addition to serving on the Collins Board of Advisors, she is a member of the Johns Hopkins Patient Family Advisory Council.