Steven L. Senft
Steven L. Senft

CRU Real Estate Group & CRU Global Innovations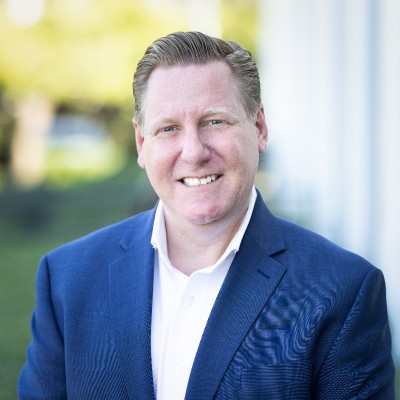 Steven Senft serves as Principal of CRU Real Estate Group (CRU Property Management, CRU Investments and CRU Real Estate Advisors), a full-service group of Hotel Real Estate related companies and CRU Global Innovations, a high-tech nano technology company creating a light, battery, solar panel and/or video onto a paper-thin flexible lightweight medium resulting in a product which becomes a highly efficient light source.
Steve has over16 years experience in hotel ownership and operations, retail ownership, sourcing equity, debt placement and real estate transaction / advisory work valued at over $2 billion. Steve's primary focus is to manage the day-to-day operations of the hotel portfolio, including the sales and marketing efforts, yield management and OTA's. Additionally, Steve manages the renovations and construction for all hotel and restaurant projects. Steve also represents hospitality investors on hospitality dispositions and acquisitions, advisory services and capital market services. Steven has worked with all major hotel franchises including; Starwood Hotels and Resorts, Hilton Hotels & Resorts, Marriott Hotel & Resorts, Hyatt Hotel & Resorts, Intercontinental Hotel Group, Choice Hotels, Wyndham Hotel & Resorts, Best Western as well as several boutique Hotel Companies.
Prior to joining CRU, Steve was Vice President of Capital Markets at Ethika Investments in Los Angeles, where he built and maintained global investor's relationships, provided investors access to a diversified portfolio of hospitality and office commercial real estate assets in while sourcing domestic and international equity with pension funds, family offices and High-Net Worth individuals. Prior to joining Ethika Investments, Steve was a Senior Broker at HREC Investment Advisors in Los Angeles, representing sellers and buyers of hotel assets primarily in the Pacific states. At HREC, Steve held integral roles at every stage of the disposition marketing process, including property valuations, marketing, strategy, investor outreach, buyer selection, due diligence, and closings. And prior to HREC, Steve was President of 1st Link Financial where he performed real estate financial analysis to create investor wealth in both commercial and residential realty. As an entrepreneur, he co-founded, developed and successfully sold the Island Shades, Inc. retail operation with over 20 stores nationwide. Steve began his career with Hyatt Hotels and Hilton Hotels where he has over five years combined hotel sales operation experience.
Steve earned his Bachelor of Science in Hospitality Management from the Collins College of Hospitality Management and holds a Master of Business Administration both from California State Polytechnic University, Pomona. He also earned his Certification in Real Estate, Development and Hotel Investment from the Cornell University School of Hotel Administration.
He is a member of various professional and community organizations, including serving as a Board of Advisor member of The Collins Hospitality Management at Cal Poly Pomona and was the founding President of the Collins Hospitality Society for The Collins College of Hospitality Management at Cal Poly Pomona. Steve is a licensed Real Estate Salesperson in the state of California.