Troy L. Jones
Troy L. Jones

JT Earl Investment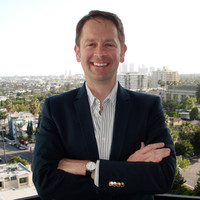 Troy Jones is based in the Los Angeles office specializing in the real estate, hospitality, and gaming industries and is the leader for the sector for our Transaction Advisory Services for the western US. He has 25 years of experience and has been involved with global real estate and lodging transactions, capital markets transactions, and strategic planning analyses. He speaks regularly at real estate and lodging conferences and as a guest lecturer at universities.
Troy has provided a wide variety of real estate advisory services during his career including transaction support (due diligence), development, valuation, operations, capital markets, and corporate strategy. His experience includes strategic investment analysis, buy- and sell-side due diligence, market feasibility, operations analysis and advisory
These projects have involved all types of real estate uses including hospitality/gaming, entertainment/theme park, office, multifamily, retail, industrial, data centers/cell phone towers, single family homes – from developable land to complex mixed-use projects – as well as strategic and organizational services involving OpCo/PropCo strategies, acquisitions and dispositions, debt restructuring, operations, asset management, and marketing. His well-rounded experience has enabled him to assist clients in identifying and prioritizing solutions to major issues, based on key criteria such as timing, preservation of capital, liquidity issues/cash management and market consideration
He conducts ongoing valuation reviews for major US real estate investors/managers (funds and advisors) and lenders. His exposure to and experience advising both lenders and investors provides a "dual perspective" of the strategic implications and key decision-making criteria. In tandem with this valuation experience, he has provided valuable assistance related to debt restructuring / strategic alternatives for both lenders and investors
He was provided hospitality and real estate advisory services to the following Asian clients: Greenland Group, China Development Bank, CITIC Capital, Fosun Group, GIC/Government of Singapore Investment Corporation. And the following hospitality clients: MGM International, Hyatt Hotels Corporation, Marriott International, Viceroy Hotels & Resorts, Intercontinental Hotels & Resorts.
A select group of transactions: Interval International acquisition of Starwood Vacation Club, Dubai World investment into MGM International and CityCenter, Private equity acquisition of Fairmont Hotels & Resorts/Raffles Hotels & Resorts, Mubadala's investment into Viceroy Hotels & Resorts, Crown Resorts investment into Nobu.
He has managed major engagements across the US, Middle East, Europe, Asia & Latin America.