Events Calendar
We love hosting activities for our CPELI students!
From salsa dancing to hanging out at the beach, on-campus events to conversation club, and coffee tasting to Cal Poly Pomona's annual pumpkin festival, there is plenty to choose from. Each term, we plan a calendar of activities each week. Whether you are looking for social, cultural, educational, or recreational opportunities - we're happy to share our interests with you as well as help connect you to your interests.
Come connect with us!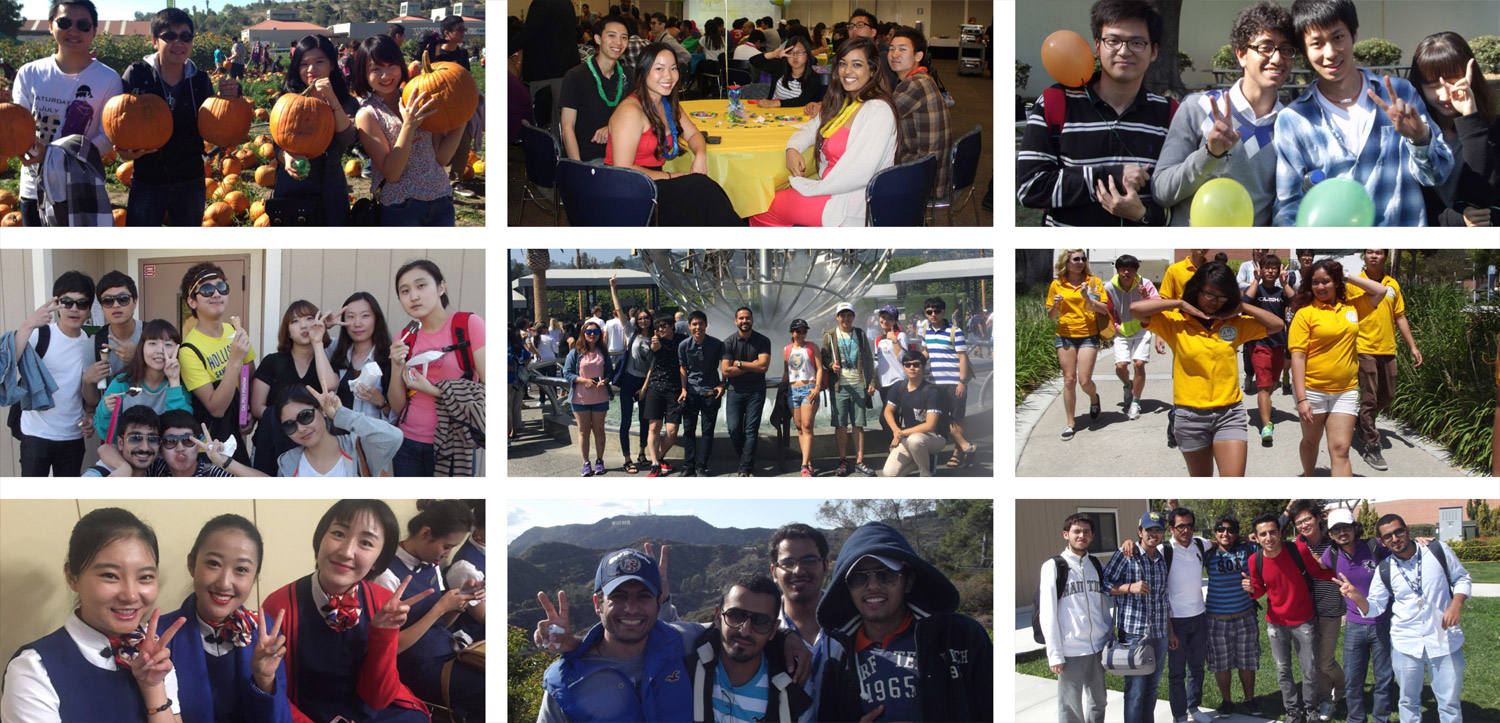 Below is a sample of activities we've done before:
Welcome Back Coffee and Tea
Annual Cal Poly Pomona Pumpkin Festival
Bowling, Ping Pong, Pool, Arcades
Zumba and Salsa Dancing Classes
Gingerbread House Competition
Basketball and Soccer Games
Culture Sharing Events (students prepared and shared food, music, dance from their home countries)
Coffee Tasting at the Starbucks store on campus
Trips to Knott's Berry Farm, Six Flags, Universal Studios, Disneyland
Trips to OUP Skyspace, Grammy Museum, and more
Hang outs at local Southern California beaches
Service volunteering at a children's center, convalescent home, book donation drive, the CPP rose float, and more