Office of Government and External Affairs
Welcome to the Office of Governmental and External Affairs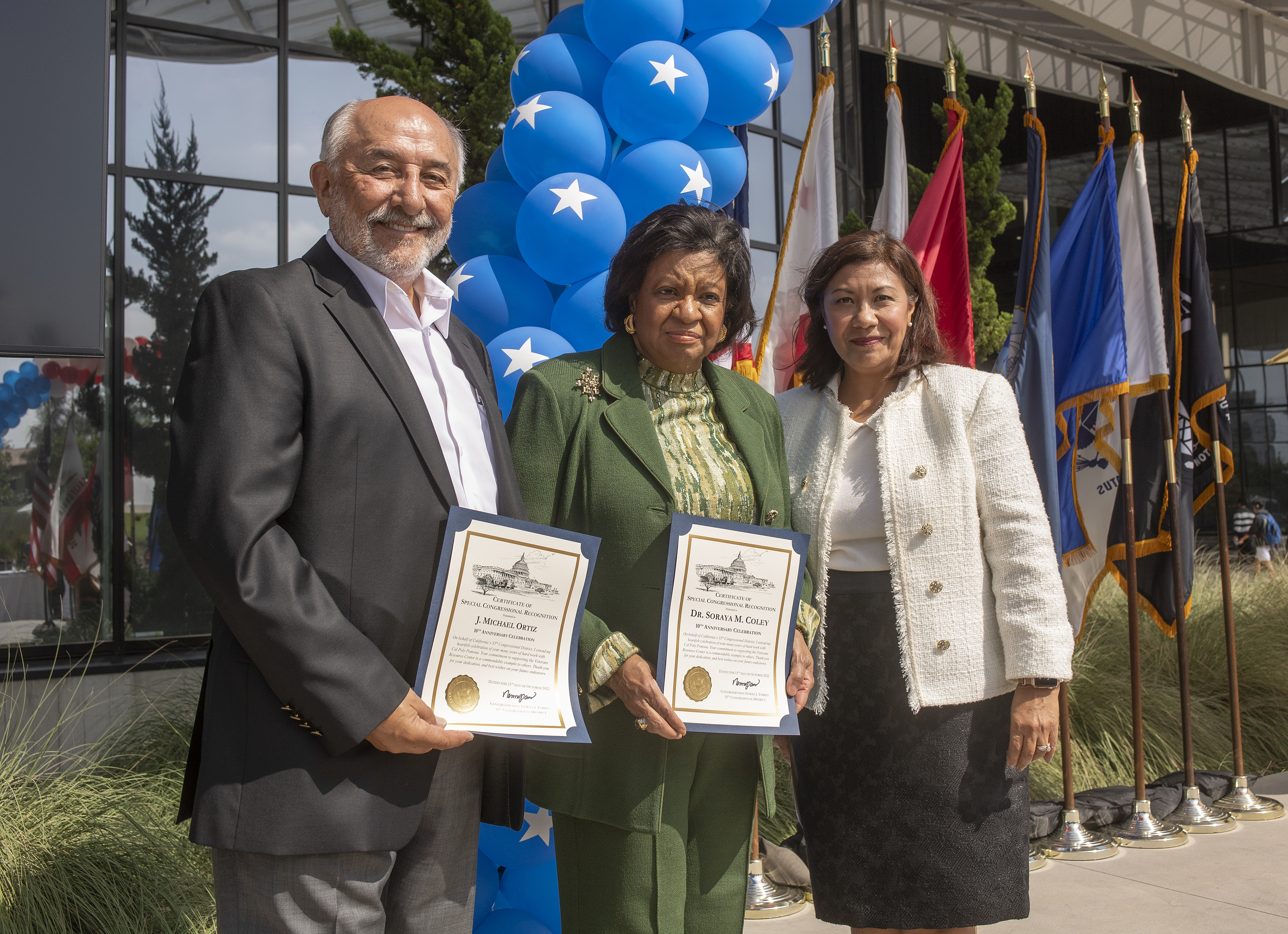 Veterans Resource Center 10th Anniversary

The Veterans Resource Center at Cal Poly Pomona celebrated its 10th year anniversary on October 11, 2022, which was joined by  Director of the Veterans Resource Center Elke Azpeitia, President Coley, Congresswoman Norma Torres and a host of faculty, staff, alumni and students, including the Dean of Students Jonathan Grady, Dr. Michael Ortiz, CPP President Emeritus and Betty Ortiz, Former CPP First Lady.
Read More About This Event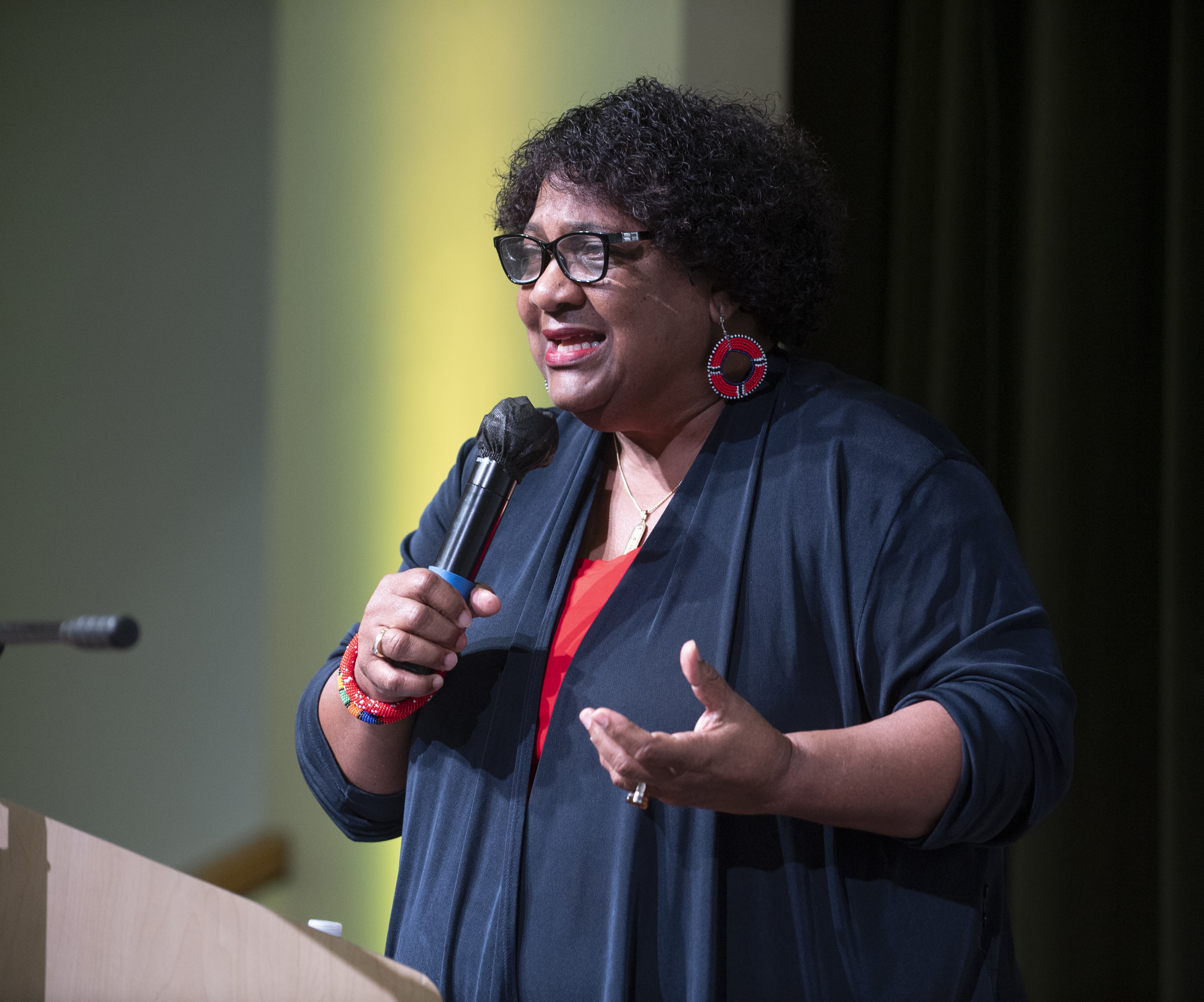 Senator Connie Leyva's 8th Annual Young Leader Empowerment Summit

California Secretary of State, Shirley N. Weber, Ph.D. came to Cal Poly Pomona as the keynote speaker for Senator Connie Leyva's 8th Annual Young Leader Empowerment Summit, with the theme, "Amplify your voice through action." Secretary Weber emphasized the importance of voting and shared her experience with voter suppression during the Jim Crow era. Secretary Weber is the daughter and granddaughter of sharecroppers who were denied the right to vote in Arkansas until the passing of the Voting Rights Act of 1965. During Weber's youth in Los Angeles, her mother volunteered the family home as a polling location because their neighborhood did not have one. She shares, "Voting is your power, do not give it away. You may not be the most popular person at your school, but [when] you vote, you become the most powerful person."
Read More About This Event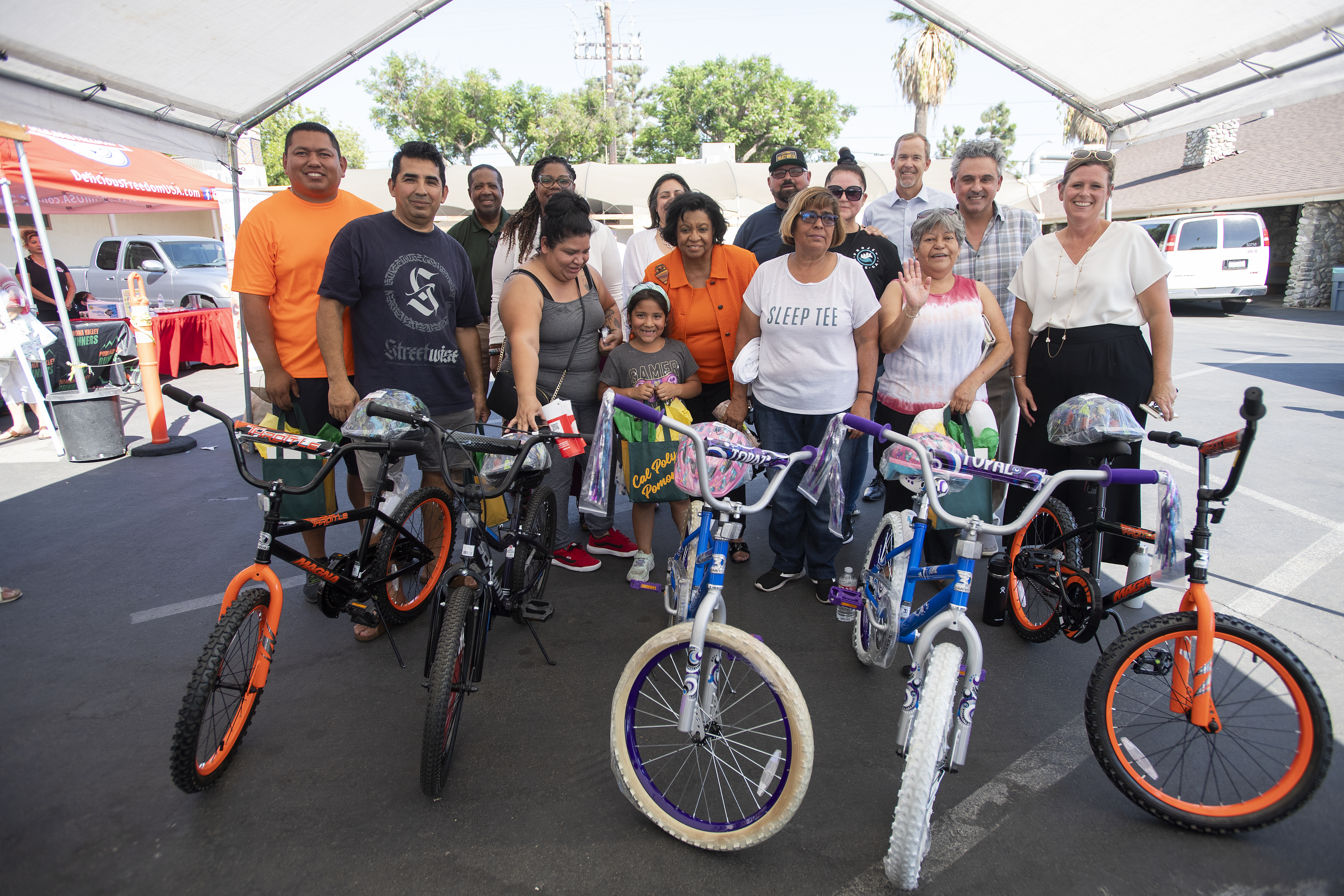 Pomona CommUNITY Pull Up

On September 6, 2022, President Coley and other members of the university's senior leadership team donated bikes for five local families at the Pomona CommUNITY Pull Up, a monthly mobile resource fair organized by Pomona City Council Member Victor Preciado and Project Hope CA. Bikes were assembled during the President's Cabinet planning retreat in June. Office of Outreach, Recruitment, & Educational Partnerships also attended and hosted a resource booth.
Read More About This Event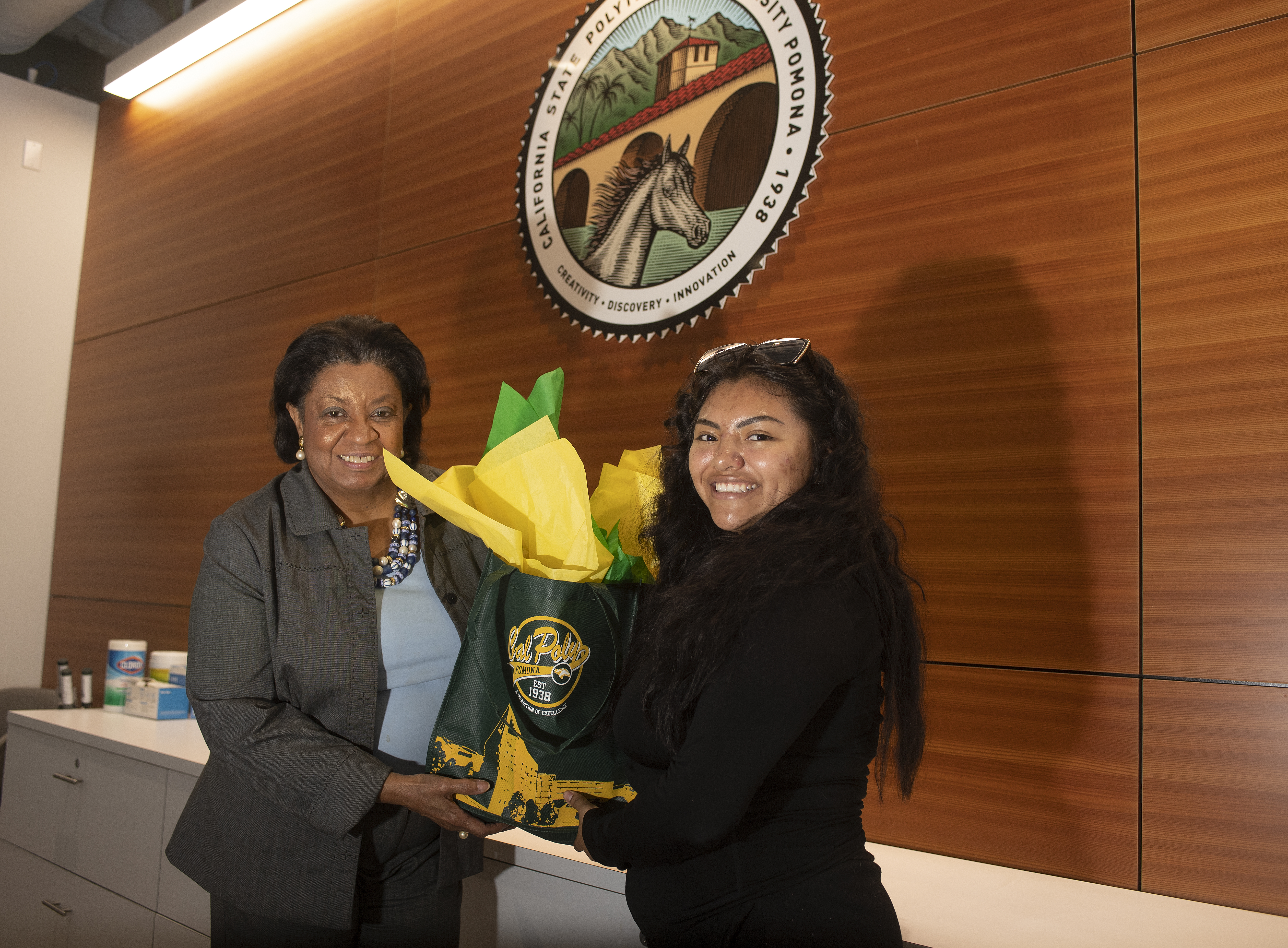 Meet the 2022-24 CSU Student Trustee

President Coley gifts CSU Student Trustee Diana Aguilar-Cruz (2022-2024) with some CPP gear. Diana Aguilar-Cruz is a first-generation college student who was born and raised in Mexico City and immigrated to the United States in 2015 as a non-English speaker. Today, she is a third-year student at California State Polytechnic University, Pomona, majoring in biology.
Read More about Trustee Diana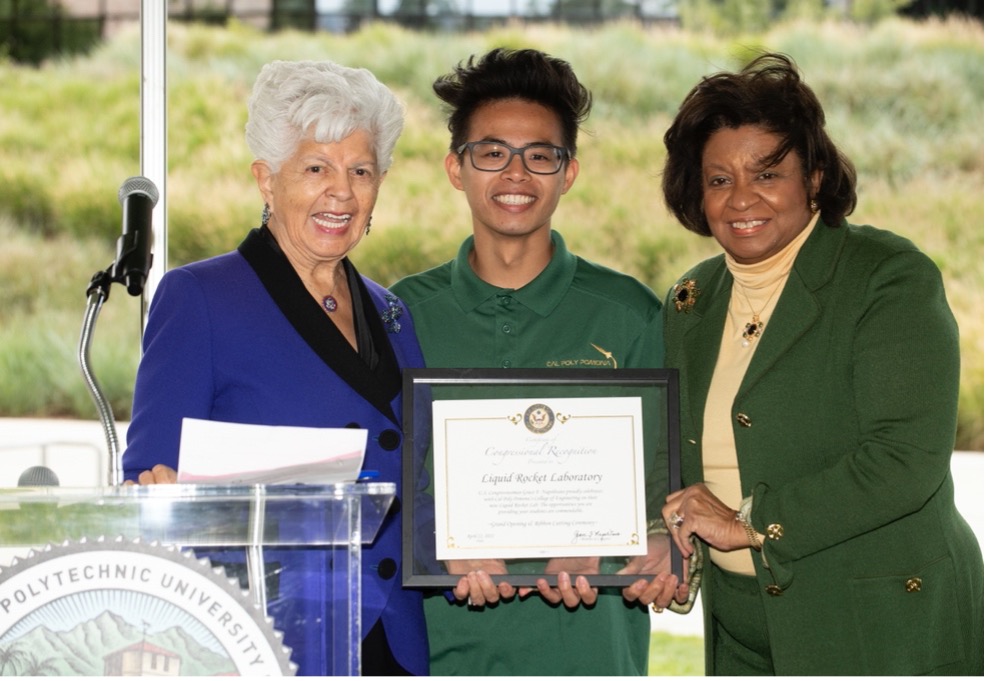 Liquid Rocket Lab Grand Opening

The Liquid Rocket Lab at Cal Poly Pomona held its grand opening on April 22, 2022. U.S. Congresswomen Norma Torres and Grace Napolitano helped secure an Educational Partnership Agreement between Cal Poly Pomona and Cal Poly San Luis Obispo and the Air Force Research Labs. Cal Poly Pomona's mission is to become the first university to launch a liquid-fueled rocket into space.
Read More About This Event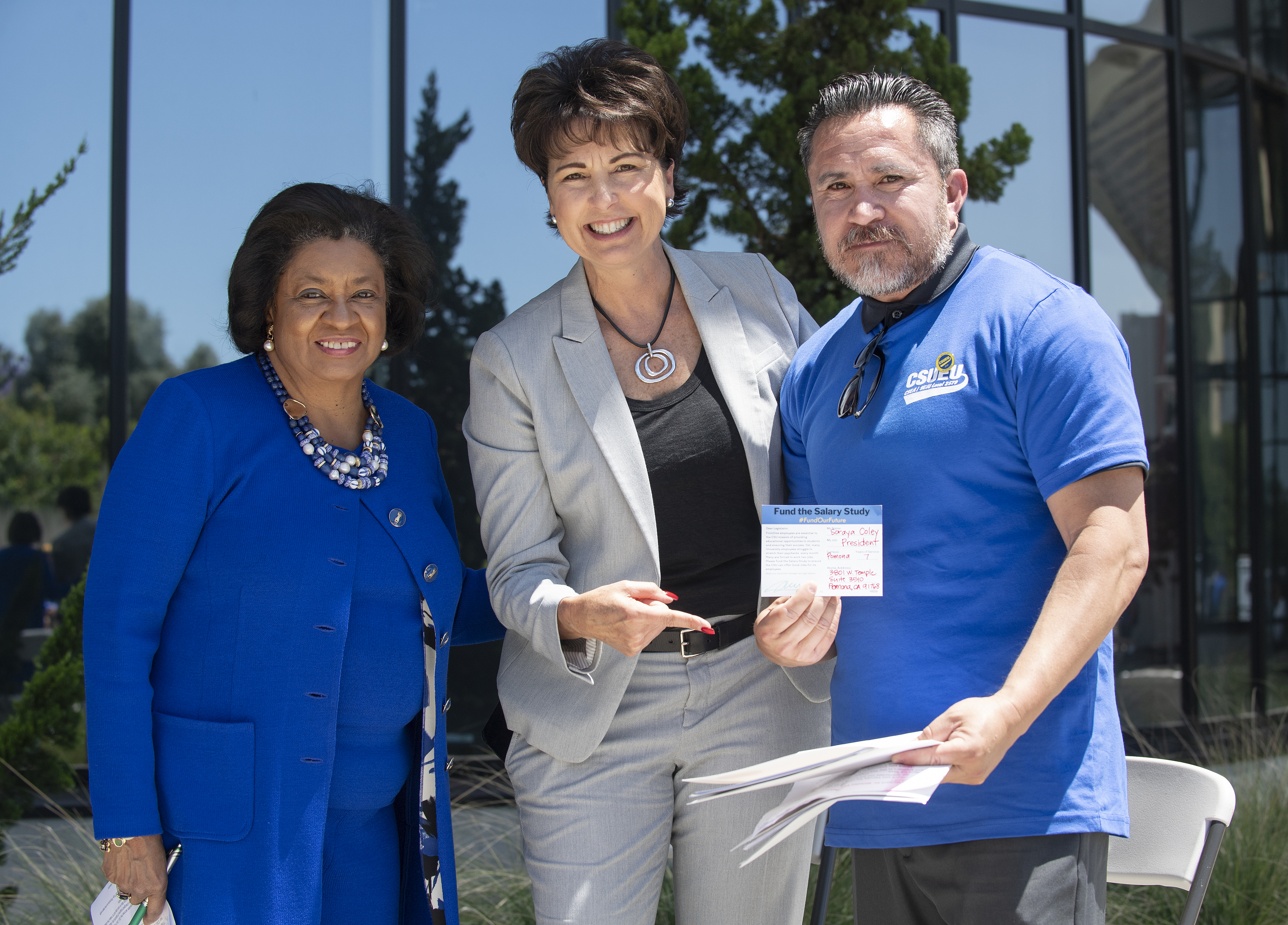 Senator Connie Leyva and President Coley Join CSUEU Rally

Members of the California Faculty Association (CFA) Pomona chapter rallied with the Cal Poly Pomona staff union – CSUEU Chapter 319 – to demand full funding of the CSU and recalibration of the pay system on May 16, 2022. The local union chapters were joined by state senator Connie Leyva and President Coley.