Office of Government and External Affairs
Welcome to the Office of Governmental and External Affairs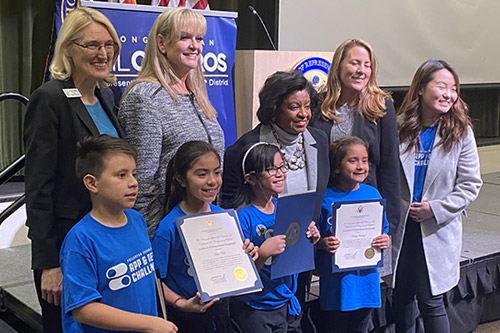 U.S. Representative Gil Cisneros Congressional App Challenge

President Coley with participants from Representative Gil Cisneros' Congressional App Challenge on December 17, 2019. The STEM competition specializes in computer sciences and is open to middle school and high school students. The Congressional App Challenge gives congressional members more hands-on experience with technology and entrepreneurship by connecting them with young programmers in their districts, ultimately, helping them legislate wisely on issues that enable the United States to compete in a global information economy. 
Read More About App Challenge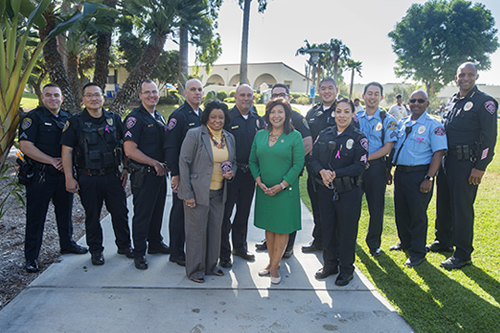 Coffee With a Cop

United States Representative Norma Torres Joins CPP for the Coffee with a Cop event.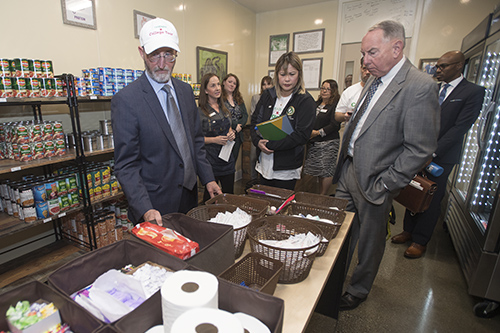 Poly Pantry Tour

California State Senators Richard Roth, Steve Glazer and Ling-Ling Chang tour the Poly Pantry as part of the Senate Select Committee Special Hearing on Student Success held on campus on October 8.
Read More About the Senate Hearing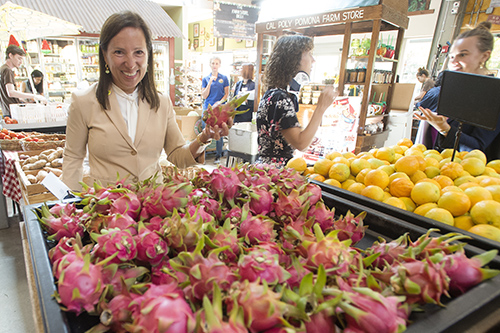 Campus Tour

California's Lieutenant Governor Eleni Kounalakis visits the Farm Store as part of a campus tour where she learned about CPP's polytechnic advantage.
Read More About her Campus Visit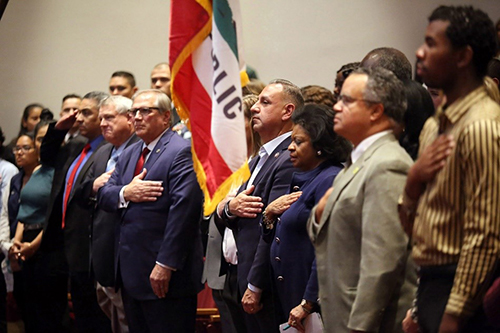 Veterans Day Observance Ceremony

U.S. Representative Gil Cisneros spoke on his experience as a veteran and how these experiences have influenced his success during the Veteran's Day Observance Ceremony on November 5, 2019.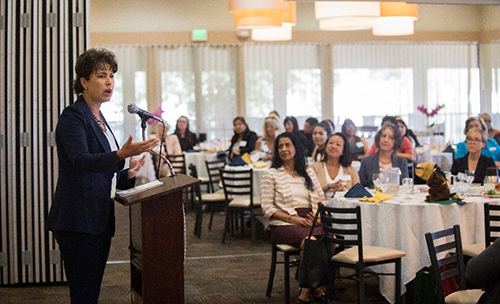 ACE (American Council of Education) Women's Network of Southern California Luncheon

California State Senator Connie Leyva served as the Keynote Speaker for an ACE (American Council of Education) Women's Network of Southern California Luncheon hosted at Kellogg West on October 25, 2019. Senator Leyva spoke about Women in Advocacy and the role advocacy has played in her life and career.
Read More About Ace Women's Network