Horsehill Vineyards
Horsehill Vineyards is a collaborative wine project between Cal Poly Pomona and South Coast Winery that creates the perfect blend of scientific creativity, plant mastery, splendid hospitality, and innovative learning.
Students from the Don B. Huntley College of Agriculture grow and harvest the grapes, which are then sent to the winery to be produced and bottled by South Coast Winery's master winemaker, Jon McPherson. With the talents of students from the College of Environmental Design, the wine label and bottle packaging is designed. The finished product is marketed and poured by students from The Collins College of Hospitality Management. It is sold at various locations on campus.
"It's been a great pairing to be working together," says McPherson of the unique collaboration with Cal Poly Pomona. "It's a natural marriage."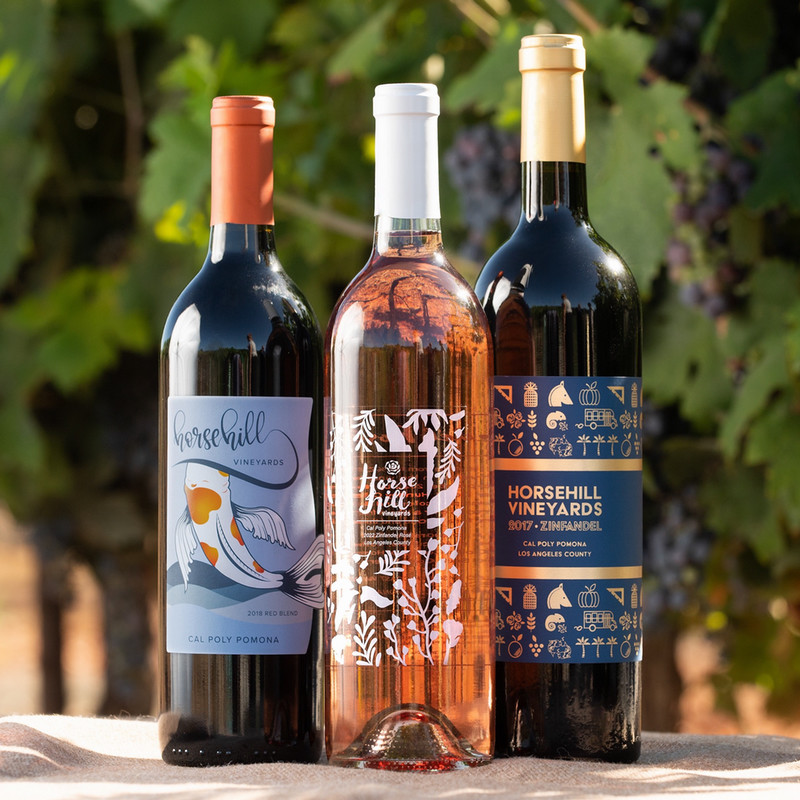 Current Selection

Available at the CPP Farm Store
2017 Zinfandel
$9.99 / Bottle Retail • $72 / Case Wholesale
2018 Red Blend
$17.99 / Bottle Retail • $130 / Case Wholesale  
2022 Rosé (New)
$16.99 / Bottle Retail • $122 / Case Wholesale