Col. James Jones Collection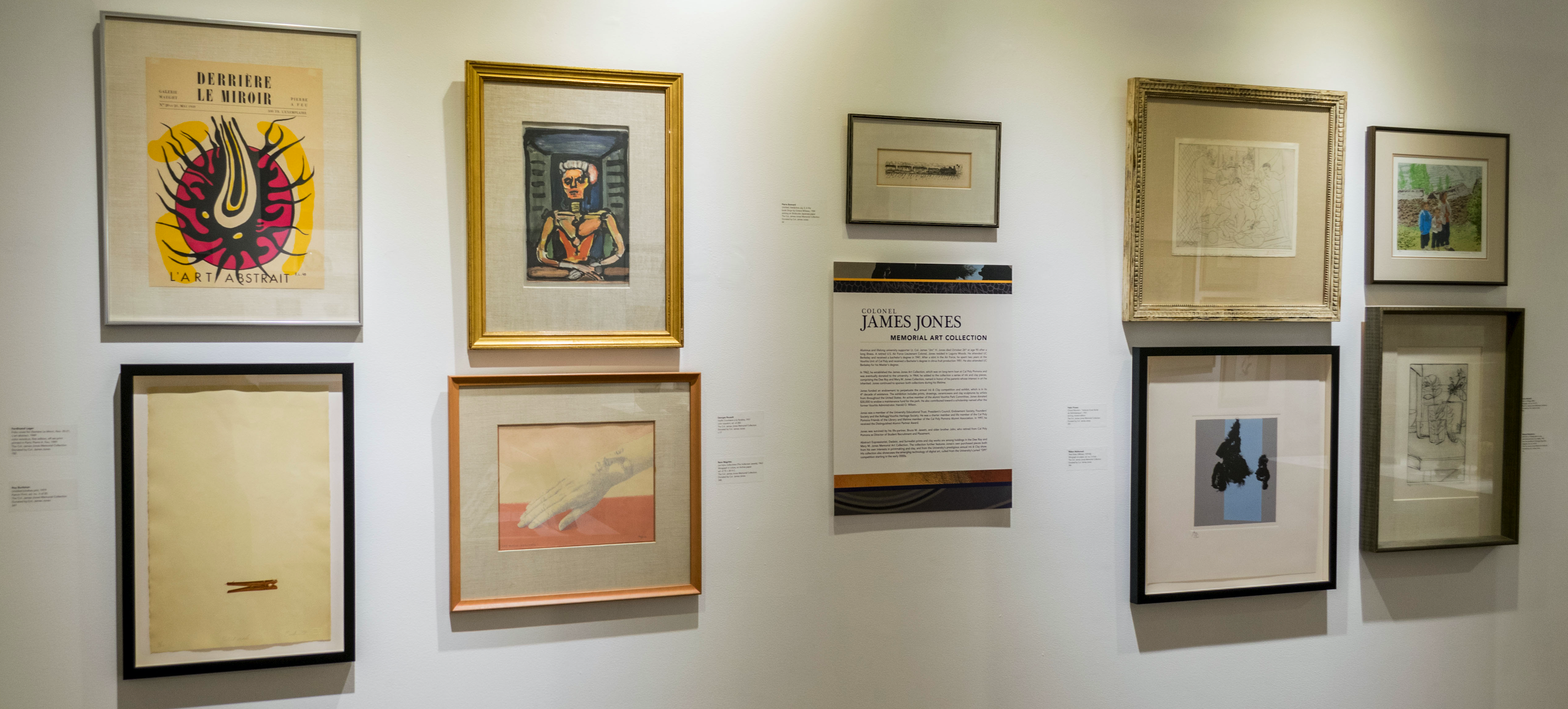 Col. James Jones Collection
Col. James H. Jones Family Memorial Art Collection,
in honor of his parents Dee Roy and Mary M. Jones
Lt. Colonel James H. Jones, a 1951 graduate of Cal Poly Pomona's College of Agriculture, began donating his vast collection artworks to the University in 1962. His donations were made in honor of his parents —avid art collectors themselves— from whom he inherited not only the earliest part of his collection, but an appreciation and love of art, a dedication to supporting the visual arts, and a devoted collecting practice.
The Jones family collection contains prints, paintings, drawings and sculpture in clay, metal, and stone by twentieth century artists. Over the years, Col. Jones continually collected art, supported the efforts of collecting though the University's annual Ink & Clay exhibition, and donated works to the university until his passing in 2009. The Jones Memorial Collection also features his own purchased pieces from this prestigious Ink & Clay show. He also supported efforts in collecting digital art in his later years.
Jones began lending paintings from his private collection to the University in 1962. In 1964, he added a series of ink and clay pieces to his collection. In 1971, he founded the Jones Collection, which by 1981 had grown to well over 200 items. By the end of his life, the Jones collection included over 475 items. Upon his passing, he donated the remaining balance of his collection to the University and perpetually supports it through the Col. Jones Memorial Art Collection Endowment.
The Jones Collection contains over 300 artworks in a variety of important twentiethcentury styles including American Modernist, Dada, Surrealism, Pop Art, Abstract Expressionism, as well as California Modernist and the San Francisco school of Abstract Expressionism. Among the most notable works are watercolors by Arthur Dove, Dong Kingman, Millard Sheets, and Max Weber, prints by artists such as Richard Diebenkorn, Vasily Kandinsky, John Marin, Robert Motherwell, Pablo Picasso, Rene Magritte, Pierre Bonnard, Georges Rouault and Pierre Soulages, and ceramics by the Beatrice Wood.
Jones also funded an endowment to perpetuate the annual Ink & Clay competition and exhibit, which is in its fifth decade of existence. The exhibition includes prints, drawings, ceramicware and clay sculptures by artists from throughout the United States.
The winners of the University's biennial competitions titled Digitally Propelled Ideas (DPI) were among the newest additions to the Jones collection. This four-time national juried competition, which began in 2000 and ran through 2006, featured artists who work in a variety of electronic media and the emerging technology that is digital art today.
Robert Motherwell, Paris Suite I (Winter), 1979-80, lithograph on paper, ed. no. 2 of 60, image: 9 x 8.5". The Col. James Jones Collection. Donated by Col. James Jones in the name of his parents, Dee Roy and Mary M. Jones, to the Department of Art, Cal Poly Pomona.
Pablo Picasso, Cheval Mourant entoure d'une famille de Saltimbanques / Dying Horse Surrounded by a Family of Acrobats, 1931, etching, limited edition, 9.75 x 13.25". The Col. James Jones Collection. Donated by Col. James Jones in the name of his parents, Dee Roy and Mary M. Jones, to the Department of Art, Cal Poly Pomona.
Richard Diebenkorn, Still Life no.10 (leafy plant in vase with fork and mirror on a table), 1965, from the portfolio 41 Etchings Drypoints, drypoint, ed. no. 6 of 25. 10.75 x 6.75". The Col. James Jones Collection. Donated by Col. James Jones in the name of his parents, Dee Roy and Mary M. Jones, to the Department of Art, Cal Poly Pomona.
Linda M. Paris, Feet and Flamingos, 2001, mixed media: digital multi-layering with hand-manipulation processes on museum grade rag paper with archival inks, 9 x 6.5". The Col. James Jones Digital Print (DPI) Collection, Cal Poly Pomona.
About the Donor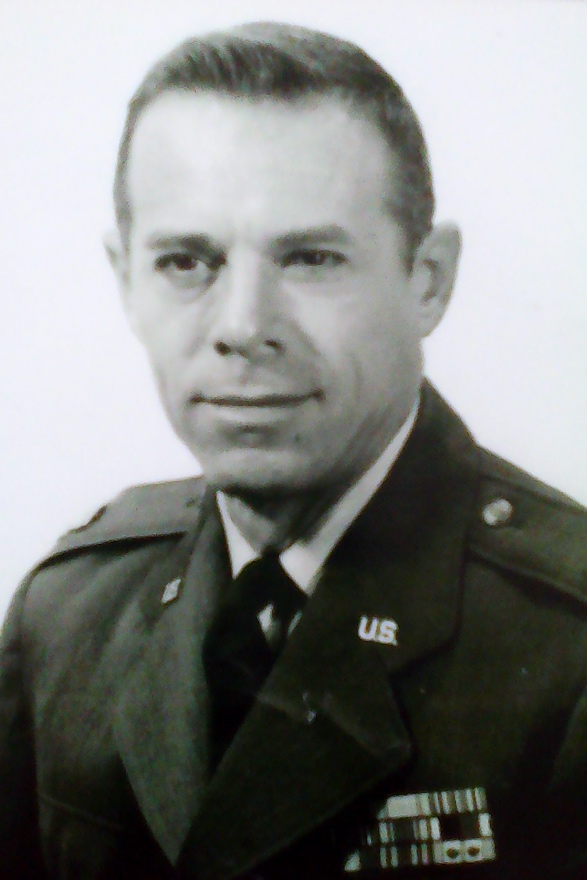 More about the donor Col. James H. Jones: Alumnus and lifelong university supporter, Lt. Col. James "Jim" H. Jones, died Oct. 26 at age 90 after a long illness. A retired U.S. Air Force lieutenant colonel, Jones resided in Laguna Woods. He attended UC Berkeley and received a Bachelor's Degree in 1941. After a stint in the Air Force, he spent two years at the Voorhis Unit of Cal Poly and received a Bachelor's Degree in citrus fruit production 1951. He also attended UC Berkeley for his Master's Degree.
An active member of the alumni Voorhis Park Committee, Jones donated funds to endow a maintenance fund for the park. He also contributed toward a scholarship named after the former Voorhis administrator, Harold O. Wilson.
Jones was a member of the University Educational Trust, President's Council, Endowment Society, Founders' Society and the Kellogg/Voorhis Heritage Society. He was a charter member and life member of the Cal Poly Pomona Friends of the Library and lifetime member of the Cal Poly Pomona Alumni Association. In 1997, he received the Distinguished Alumni Partner Award.
Jones was survived by his life partner, Bruce M. Jewett, and older brother John, who retired from Cal Poly Pomona as Director of Student Recruitment and Placement.