2-Step Authentication
Protect your Cal Poly Pomona account security by installing 2-Step Authentication, which will verify your identity before allowing access to campus applications or computer systems. The CSU and Cal Poly Pomona are using the DUO application for the 2-Step Authentication process, also known as Multi-Factor Authentication (MFA). We recommend you download the app* and secure your account today!
IT will have staff available to answer questions during BAC e-Student Services hours on Thursdays from 9:30-10:30 a.m.
Access CPP's 2-Step authentication enrollment site https://apps.cpp.edu/2step/enroll.

Log in using your BroncoName and BroncoPassword.

Follow the on screen steps to complete your enrollment. In order to complete the enrollment process you will need to download the Duo app. See Step 2.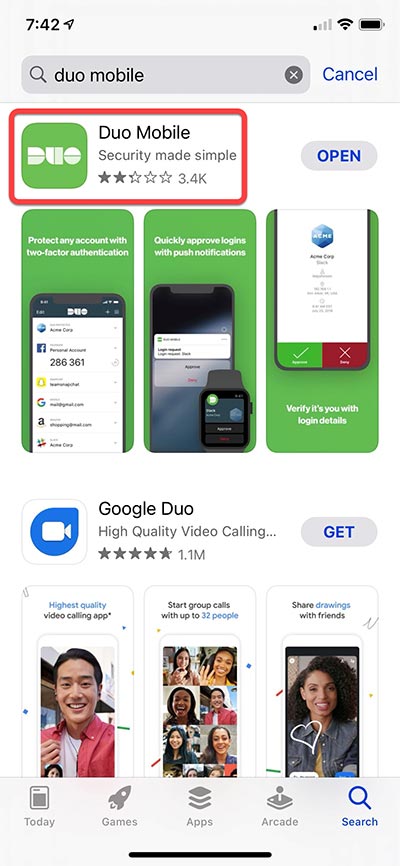 Download the DUO 

app to

your mobile device from the Apple or Google Play store (

iOS version 11.0 or above,

and

Android version 7.0 or above).

After installation,

t

ap to open the DUO app on your device.
Tap the plus sign (+) in the upper right corner to add a device.
Your device will be ready to capture the image of the QR code below.

Do so, and follow the prompts.

 
In case you lose access to your phone, you should install DUO on another device, such as a tablet, so that you don't get locked out.
Display the DUO authentication prompt in a browser 

Open a new browser session and go to MyCPP: https://my.cpp.edu.
The DUO authentication prompt should appear. 

(

The DUO prompt will only appear if there are no open browser sessions that were recently authenticated by DUO.

)

  

Select "Add a new device"
Select the type of device.

"Land Line" is used to place a phone call to the number you choose.
For mobile phones or tablets, you will be prompted to select the type of device.

Scan the QR code provided from the MyCPP "Link your smartphone/tablet" window or the DUO Authentication Prompt.  This will link the device with DUO. 

Note: If you are unable to scan the QR code, click the alternate activation links provided on the "Link your smartphone/tablet" window

For first time users: when the app activation has been completed, click the "Enable Two Step" button to enable DUO onto your Bronco Account.

You should see a confirmation window, letting you know that DUO 2-Step Verification has been successfully activated on your Bronco Account.
*The aforementioned steps require use of you own smartphone device. If you are not comfortable using your own device a hardware token can be requested by contacting the IT Service Desk.