Safer Return at Cal Poly Pomona
Campus Status
Spring and Summer are predominantly virtual/remote. Faculty and staff will work remotely unless they are designated by their supervisor as critical to maintain certain on-campus services, and public safety personnel are to report as directed. 
Information For Our Community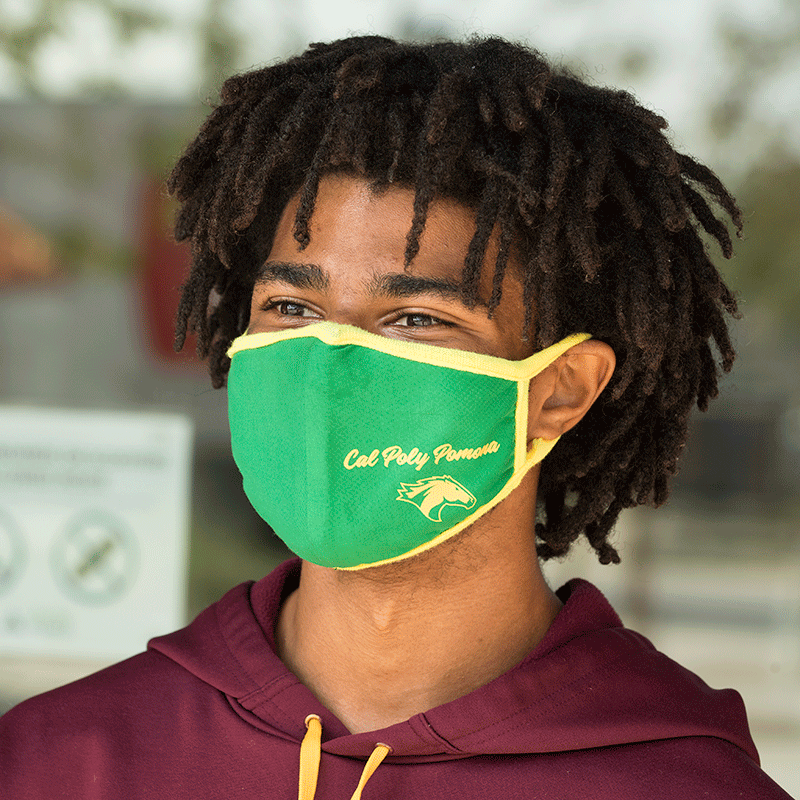 Recent Updates
April 8
April 5
April 3
March 30
March 25
Our Commitment
Spring and summer 2021 are predominantly online. We are operating under virtual instruction, with very limited exceptions for courses with an in-person component.
Health and safety are high priority. Only faculty, staff and students with approved in-person instruction or other activities should come to campus. Virtual training and a daily health screener are required.
Supporting student success. We want all students to have a positive experience and fully engage in virtual/remote education. This website links student resources for academic support, student life, health and wellness and more.
Careful planning Our planning is guided by our commitment to protect health and well-being, and provide an educational experience that lives up to our standards and legacy as an inclusive polytechnic university. We will continue to follow the guidelines and recommendations from the CSU Chancellor's Office, state and local public health agencies, and protocols for higher education institutions and office-based work sites outlined in Los Angeles County's Reopening Guidelines