Parenting Student Support

Parenting Students — You Belong!
At Cal Poly Pomona, we understand the dedication and perseverance it takes to be both a parent and a student. This site was created to serve as a central page for both on and off campus resources, community building and to highlight our parenting student community. We look forward to continuously working to support you on your journey through higher education.
Student Parents Priority Registration
Student parents now have priority registration as of July 1, 2023 under a recently passed California law (AB 2881).
Student parent is defined as a 'student who has a child or children under 18 years of age who receive more than half of their support from that student.' 
Verification is required.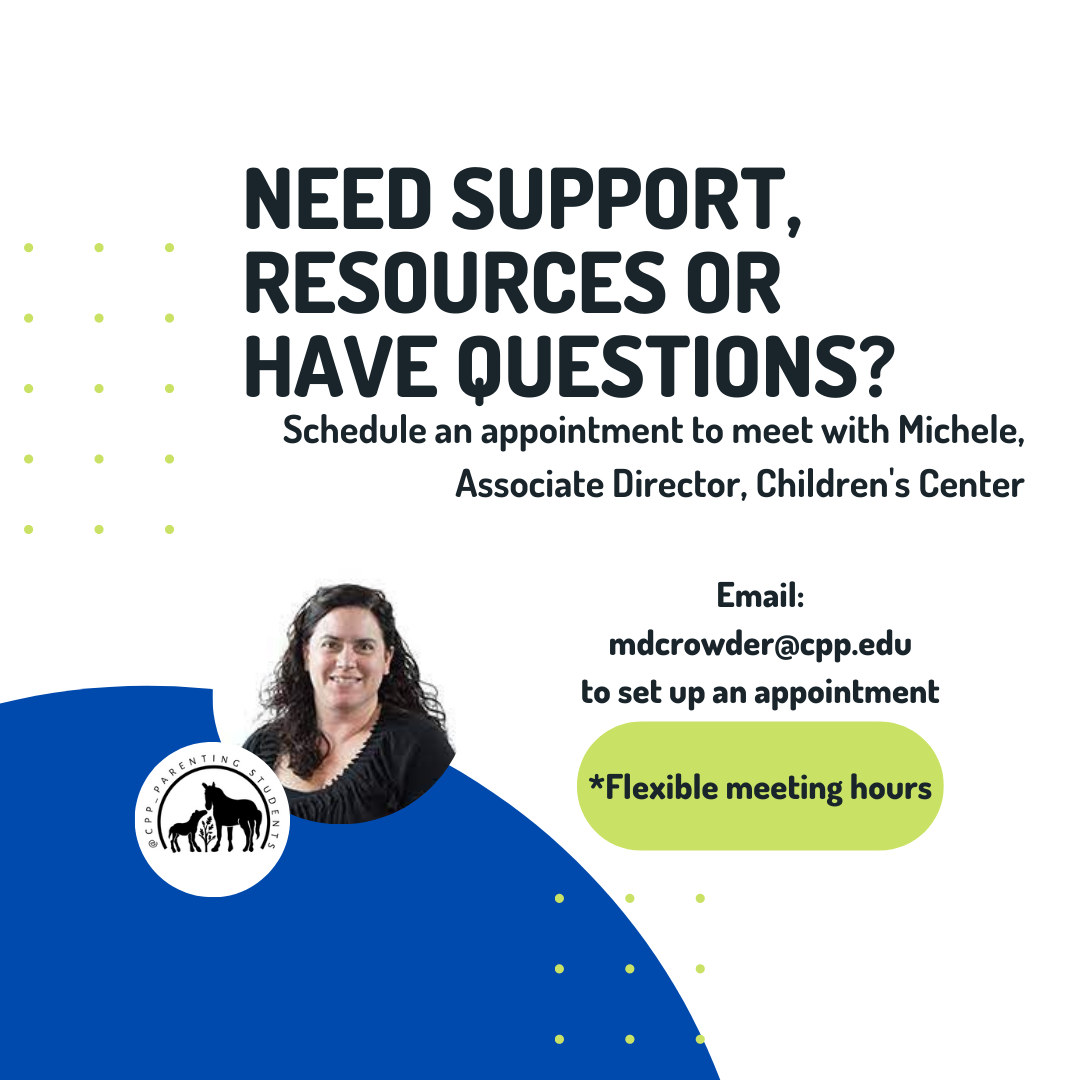 Connect with Michele

Set up a virtual meeting with Michele Crowder, Associate Director, Children's Center today!