Lactation Room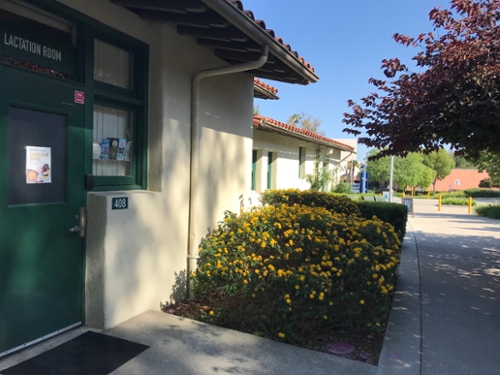 Lactation Room

The Lactation Room is located two doors down from the Womxn's Resource Center in Building 95-408. For your convenience, operating hours are 7:00 am – 11:00 pm. 
In order to access the space, community members (students, staff, faculty) must fill out this form:
Lactation Inside

The WRC's lactation space provides our community with a private, comfortable, and safe space. Our goal is to always provide an empowering atmosphere that will facilitate development of personal success at Cal Poly.
Lactation Resources

The Womxn's Resource Center understands the necessity of a lactation space for our community. We know you deserve a comfortable and clean space to pump. We are happy to accommodate your needs!
Lactation Location

The Lactation Room is located in Building 95, Room 408, 7:00am-11:00pm.
It's available to all nursing students, staff and faculty Cal Poly Pomona, upon completing the form above and receiving confirmation of access.