Student Success Stories
Past PIE Fellowship Winners
Student Success Stories 
This Fellowship Has Been a Blessing 
by Joselinne Basilio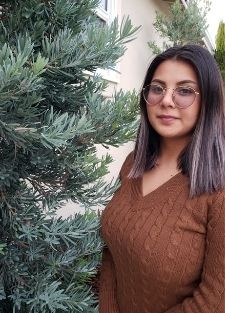 I am grateful for the opportunity that was given to me to be one of the candidates for this scholarship, PIE Fellowship. It is an honor to receive this financial support that will benefit my career in many positive ways.Receiving this fellowship means that I will be able to focus on my last semester, clinical practice, without the monetary stress. I will dedicate all my time to gain more knowledge and practice to become the Spanish Teacher that I've always wanted to be, and this opportunity is allowing me to go one step closer to accomplish my dream. This is truly a personal accomplishment and it lets me know that I am headed towards the right path. I will take advantage of this to the fullest and I will put in all my hard work and get the most out of my last semester in the Teaching Credential Program. This fellowship has definitely been a blessing and I can't express the gratitude for this life changing opportunity. Thank you for helping me during this journey that will help me and prepare me to become the great teacher that I know I will be!
---
I am Grateful 
by Marina Girgis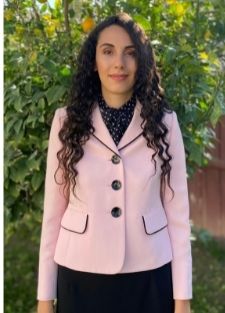 I am sincerely honored to have been selected as the recipient of the Partners in Education Fellowship. Thank you for your generosity, which will immensely help me relief the financial burden amid these critical times. As I complete my clinical practice next semester, I am very thankful for receiving your thoughtful gift. Because of your scholarship, I will be able to furnish my classroom and equip it with the necessary resources and gadgets to facilitate the process of learning for my students. Thank you again for your thoughtful and generous gift. I hope for your continuous support for other future teacher candidates. 
---
Thank You for Believing in Me  
by Steven Orrick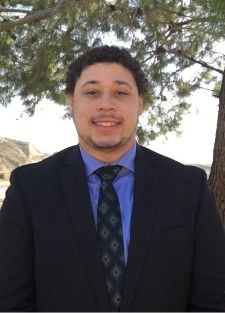 I would like to give a sincere thank you for giving me the honor of being a PIE Fellowship Recipient. This award has been both encouraging and inspiring to my dream of becoming an educator. I am grateful and appreciative that you all considered me for the scholarship and believed in me and what I have to offer. The scholarship and resources that I receive from PIE will be an immense help in my road to becoming a teacher, especially during my clinical practice portion of the credential program. The work and efforts of PIE in their ultimate goal to ensure an equitable and diverse education for all is truly inspiring and I will do my very best to play my part in making it a reality. With this, I would like to wholeheartedly say thank you for choosing me and thank you for believing in me.
---
From Truck Chaser to Math Teacher
by Garrett Larsson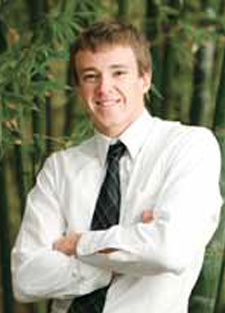 I was a recipient of the Partners in Education Fellowship in 2010. I'd like to give you an idea of what this fellowship has meant to me. At the time I received the fellowship, I was working 20 to 30 hours a week, usually nights, as a "chaser" for a trucking yard. It was my job to follow a truck across state lines where I would meet the driver and bring the truck back. While it was a good job working with great people, I was also a student teacher at the time. I have to admit that no student deserves to be taught by someone who had been driving for eight hours the previous night, to the state line and back. It was not an ideal situation for me or my students. When I received the Partners in Education Fellowship, I was able to quit my job and focus all my energies on student teaching. This really made student teaching more meaningful to me and enhanced the experience I gleaned from it. I was able to learn so much more when all my efforts were focused on my student teaching, from lesson planning and preparation to the time spent with my master teacher. Today I'm a high school math teacher where I have the support of amazing administration and staff. I'm having a great first year as a math teacher! I'm blessed that I was able to begin my career immediately upon graduation. I am so happy and grateful to Partners in Education for making the fellowship available. Without it, I would not be where I am today. Your support was an invaluable contribution to my student teaching experience.
---
PIE Has Invested in Me!
by Edith Odimegwu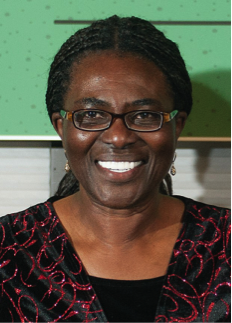 It is an honor for me to be a Partners in Education (PIE) fellow. Getting this fellowship was challenging, but the rewards are enormous and incalculable. It is financial support that I desperately need because I have not been working for over two and half years, and I have two children to support. With the financial support, I am more focused in my studies since clinical practice requires a lot of time and devotion. Now I have more time to plan my lessons and prepare resources that I use in teaching. In fact, I am at peace with myself knowing that I will not worry about finances. PIE has invested in me so I will do my best to learn what is required for me to be an effective teacher.
I also enjoy the community and family I have found amongst the PIE group. I experienced this during the dinner held on February 20th. I had an opportunity to interact with my fellow recipients and their families, PIE board members, sponsors, the University President, faculty, staff, and my ambassador. I was motivated by the speeches, especially the story Mrs. Ortiz told about how she was rescued by a teacher. The speeches highlighted my responsibility as a teacher, a profession that must be taken seriously. It highlighted the impact I can make in children's lives, and the impact those children can also make in the lives of the children that will come after them. I am grateful to PIE for this opportunity that has been given to me to make a difference.
---
What PIE Means to Me and the Difference It Has Made in My Life
by Trinity Wedgeworth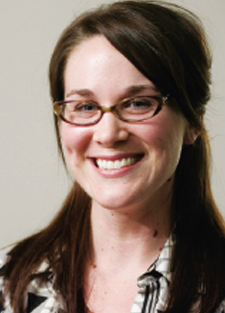 There are moments in life when you experience something so profound that its effects echo through your life for days, months, and even years to come. Applying for and winning one of the PIE Fellowship awards was one such experience in my life. Applying for the award allowed me to communicate my passion for teaching and really helped to solidify the reasons why I chose this career. Winning the PIE Fellowship gave me the opportunity to be a student teacher — an experience that was immensely powerful and helped to shape the teacher I am today. I was given the opportunity to work with two outstanding master teachers who gave me the daily input I needed to develop my skills in the classroom. Because of this, I was able to network with other teachers and principals in the school district, which opened the door for me to get a fulltime position there. In addition to opening doors for a job, the PIE Fellowship gave me an extra boost of confidence. The realization that other education professionals believed in my ability as a teacher was humbling and is something that I frequently draw strength from when I feel I am not performing as I should. When it seems like education is not getting the support it needs, it is good to know that organizations such as PIE work to support education by funding fellowships and creating opportunities for educators in training. I am so thankful for PIE and all that the fellowship has done for me as an educator.
---
I Couldn't Have Done It Without the PIE Fellowship
by Jason Coutts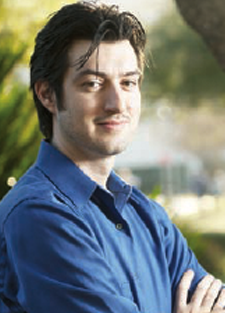 As a student teacher, the financial stability offered to me through the Partners in Education Fellowship allowed me to focus on becoming a teacher instead of worrying about how I was going to pay the next month's rent. As a child, I never wanted to become a teacher like my parents, seeing all the late nights and struggles they went through. I didn't understand why they put so much effort into their students. But all of that changed when I took on a substitute teaching job to earn some income while I decided on a career. One teacher in particular would regularly request me because she felt confident that I could teach algebra and science to her class of eighth-graders. As I taught this class, I began to enjoy not only teaching but also planning how I would present the material. I came to experience and understand the satisfaction of seeing a struggling student understand a concept that had plagued him, and seeing the triumph when he finally had a breakthrough. This group of eighth-graders instilled in me a love for teaching, which led me to enroll in the teaching credential program at Cal Poly Pomona. My experiences as a student teacher in many ways mirrored my time spent as a substitute teacher, which makes me all the more excited to have my own class of students. I couldn't have done it without the support of the Partners in Education Fellowship, and I am thankful for the head start it provided me in my teaching career.