Announcements & Events
Due to the COVID 19, the Psychology Deparment Office is closed on campus. We are working remotely. Please see below, the staff can be reached by email. Please let us know if you have any questions or concerns.

Jenny Huyler:  jrhuyler@cpp.edu
Diane Slusser:  dmslusser@cpp.edu
Dr. Erika DeJonghe, Chair:  esdejonghe@cpp.edu


                                                      The Psychology Department
Invites interested parties (students, alumni, and faculty members) to submit comments about the following RTP candidates:
| | |
| --- | --- |
| Candidate | Reason for comment request |
| Dr. Kevin Autry | Reappointment |
| Dr. Robert Blumenfled | Tenure and Promotion |
| Dr. Michael Giang | Reappointment |
Written comments should be signed, dated, and include the Bronco Identification Number. Please send to
Dr. Juliana Fuqua (JFUQUA@CPP.EDU), Chair of the Psychology Department RTP Committee
By 9:00 a.m. on Monday, September 21st.
Thank you for your interest in this important process.
*RTP: Reappointment, Tenure, Promotion
Student Spotlight
Congratulations to this year's CLASS Valedictorian, Shea Duarte. Duarte is a Psychology major and is graduating at the top of her class in our college in just three and half years.
Duarte has been involved on this campus as a member of Psi Chi, the International Honor Society in Psychology, and as president of the Psychology and Sociology Peer Mentors.
Duarte will be continuing her education at UC Davis as she pursues a doctorate degree in cognitive neuroscience.
Her dedication is truly inspiring and we wish her all the best in all of her future endeavers.

Diversity Circle is a two-hour interactive multicultural workshop.  The workshop offers a small, intimate setting to explore and process topics that are often sensitive.  DC Workshop provide students with the opportunity to develop insight into a multitude of diversity related issues and explore their impact upon individuals, their community, and society as a whole. This type of program engages students in diversity discourse and can assist students in developing comfort and skills in cross cultural communication. Furthermore, these types of workshops can assist in countering bias and promote greater awareness and openness to critical and relevant diversity issues. The Psychology department is grateful to Dr. Marie LaMothe-Francois, who is an inspiring leader in creating this workshop for our students.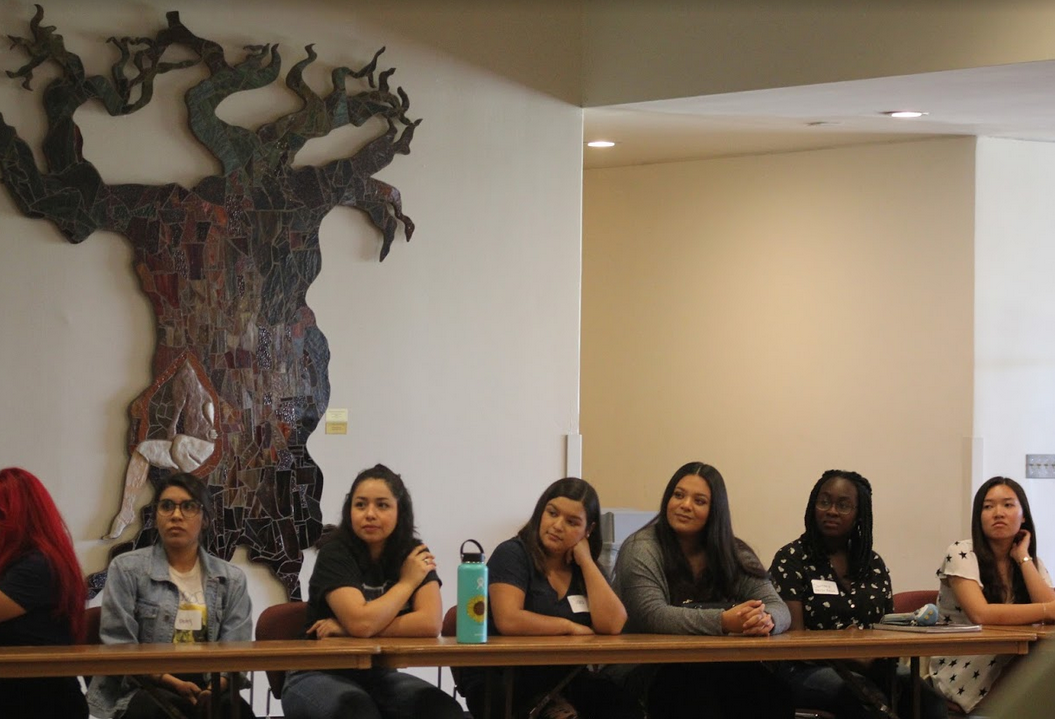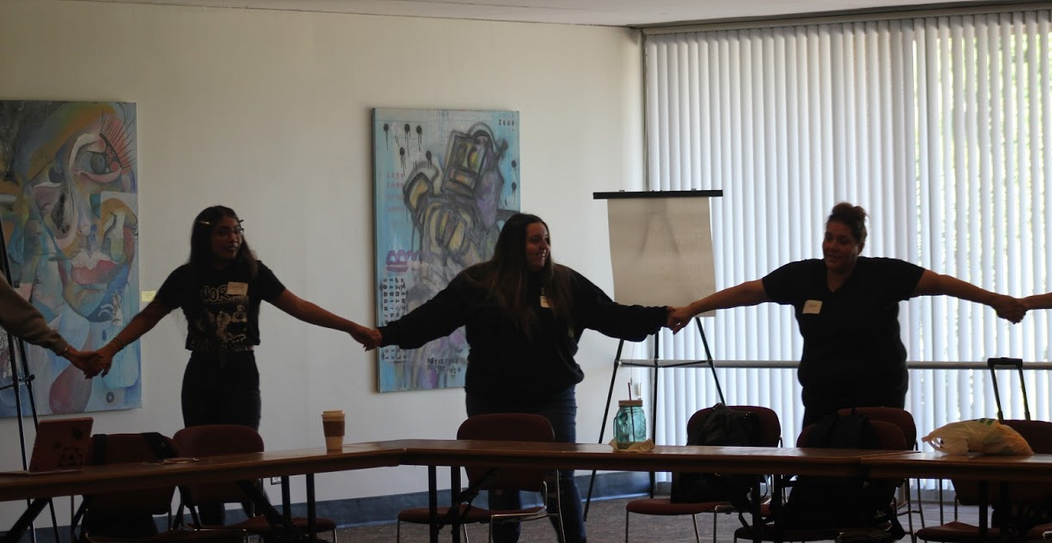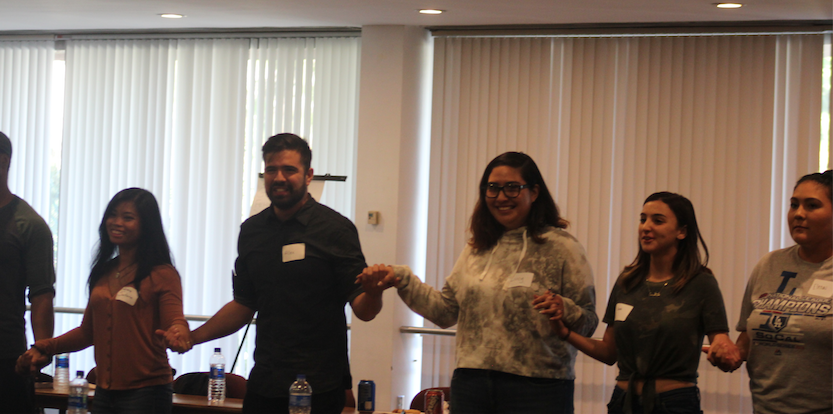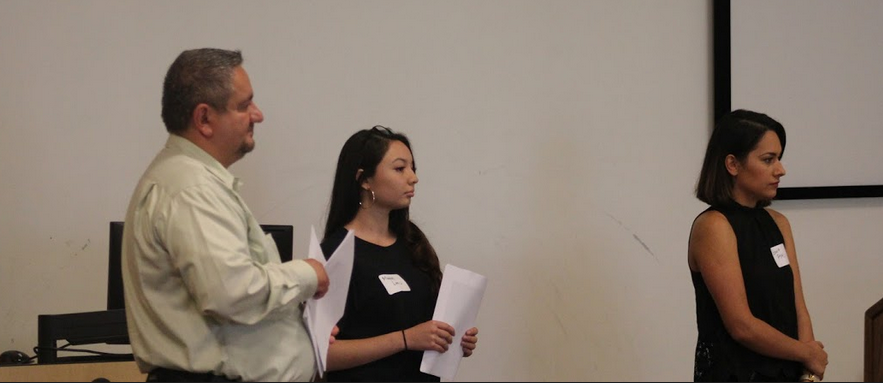 Congratulations to these students who have been accepted to the following programs:
2019:
Clifton Lee, Zachary Martinez, and Geovani Munoz have been accepted into the 2019-2020 McNair Scholars Program.
Viviana Munoz and Juan Ramon Sevilla will be attending the University of Michigan Summer Research Opportunities Program.        
Karli Cheng will be attending the University of Virginia Summer Research Opportunities Program.                                   Monserrat Coria will be attending the University of California, Santa Barbara Undergraduate Summer Research Program. She was also awarded a President's Council Scholarship.
Kevon Williams (Class of 2018) will start this fall his PhD in Counseling Psychology at the University of Wisconsin-Madison. He was also selected as one of the winners of the prestigious and competitive national fellowship from the Ford Foundation.
Vanessa Baca (Class of 2017) will start her MS degree in Human Resources and Employment Relations at USC.
Meice Hamad (Class of 2018) started her MS degree in Human Resources at the University of Illinois, Urbana-Champaign.
2018:
Laura DaSilva has been accepted to Columbia University, Masters of Education/PhD program in School Psychology.
Michael Ramirez will be pursuing his MPH at UCI this coming Fall.
C. Mariana Curiel has been accepted to the University of Michigan MSW program.
Nguyen P. Nguyen has been accepted into the PhD. program in Counseling Psychology at Texas Tech University.
Ariana Racedo has been accepted to the M.A. in school Psychology Program at Phillips Graduate University.
Anna Liu was accepted to the M.S. in Natural Resources and Environment Behavior, Education & Communication program at the University of Michigan.
Zuleima Carrillo has been accepted to the MSW program at CSU San Bernardino.
Giovanny Alfaro has been admitted to the Masters of Urban and Regional Planning program at Cal Poly Pomona.
Tiffany Truong has been accepted to the MFT program at SAn Diego State University.
Priscilla Henandez, who is a doctoral student in the Department of Sociology at University Of Massachusetts,  
Amherst, was selected to participate in the National Science Foundation's Research Fellowship Program.
Angelica Cisneros has been accepted to the MSW program at Azusa Pacific University.