Stephanie Edens
Stephanie Edens

Aramark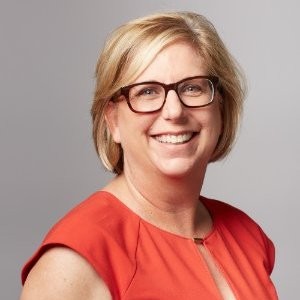 Rising before dawn in her early teens to bake bread prior to school, Stephanie Edens' was a foodie before the term had been coined. Family gatherings in her parent's home were for no less than forty and all were expected to contribute. This passion for food and hospitality were key drivers in Stephanie's development leading to a career in restaurants, catering and special events.
Starting in the contract food service industry and a free-standing restaurant/event venue allowed Stephanie to build her skills in customer service, financials and sales. Her career grew when she joined Joachim and Christine Splichal in the early stages of building their enterprise. Stephanie's responsibilities included all aspects of the off-premise catering division, oversight of all catering and special events associates and an active role on the Executive Committee through her tenure with the organization. Additionally, her work was also instrumental in the sales of The Patina Group to Compass Group North America.
Using her entrepreneurial nature, Stephanie decided to challenge herself and launch a corporate event production firm (elements agency), which continues today. Long standing relationships and an excellent reputation led to a successful launch with clients including Wendy's, DreamWorks Animation, DreamWorks Pictures, Paramount Pictures and several non-profit organizations.
Opportunity in 2009 brought Stephanie back to Compass Group North America, this time with Wolfgang Puck Catering. Stephanie brought her passions and experience, along with her leadership skills, to her current role as Senior Vice President, National Sales. Stephanie leads a team of over 60 sales associates across eight key markets. Developing long-term exclusive relationships with world-class venues provides her a unique opportunity to focus on mentorship, training and business development.
Stephanie proudly serves on the Board of Directors of the Los Angeles Regional Food Bank, including the Executive and Philanthropy Committees. She also serves on the Sales and Marketing Committee for the Los Angeles Tourism & Convention Board. Stephanie is a graduate of California Polytechnic State University, San Luis Obispo with a degree in Dietetics and Food Service Administration.