Verne Lusby
Verne Lusby

Retired Food Service Executive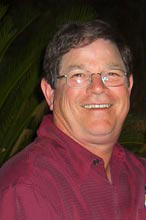 Born and raised in Portland, Oregon, Verne Lusby has been involved in the distribution business all of his life. While attending high school and then Oregon State University, Verne worked nights and weekends at the family-owned business.
In 1973, Verne graduated from Oregon State University and went to work for Oregon Food Service. After three years, the company was purchased by Sysco Corporation. Verne worked his way up through the corporation in sales, purchasing and marketing.
Verne transferred to the newly acquired Glencoe/Sysco (Sysco Los Angeles) in Maywood, California, in 1981. From 1981 to 2001, Verne was involved as a leader of the explosive growth of Sysco in the Southern California market.
In 2000, Sysco acquired FreshPoint Produce, known as G & G Produce in Southern California. Verne became President of FreshPoint Southern California in 2001. Under Verne's leadership FreshPoint saw continual growth and is now one of premier fresh produce and dairy companies in the United States.
Verne retired in June of 2018 after 44 years with Sysco and President of FreshPoint Southern California for last 17 years. He inspired many to live there core values, never compromise their integrity and be positive. He continues to be involved in the food service industry, serving on several boards.
Verne resides in Huntington Beach with his wife of 44 years, Betty Ann and has two grown children and three beautiful granddaughters.