Commencement Ambassadors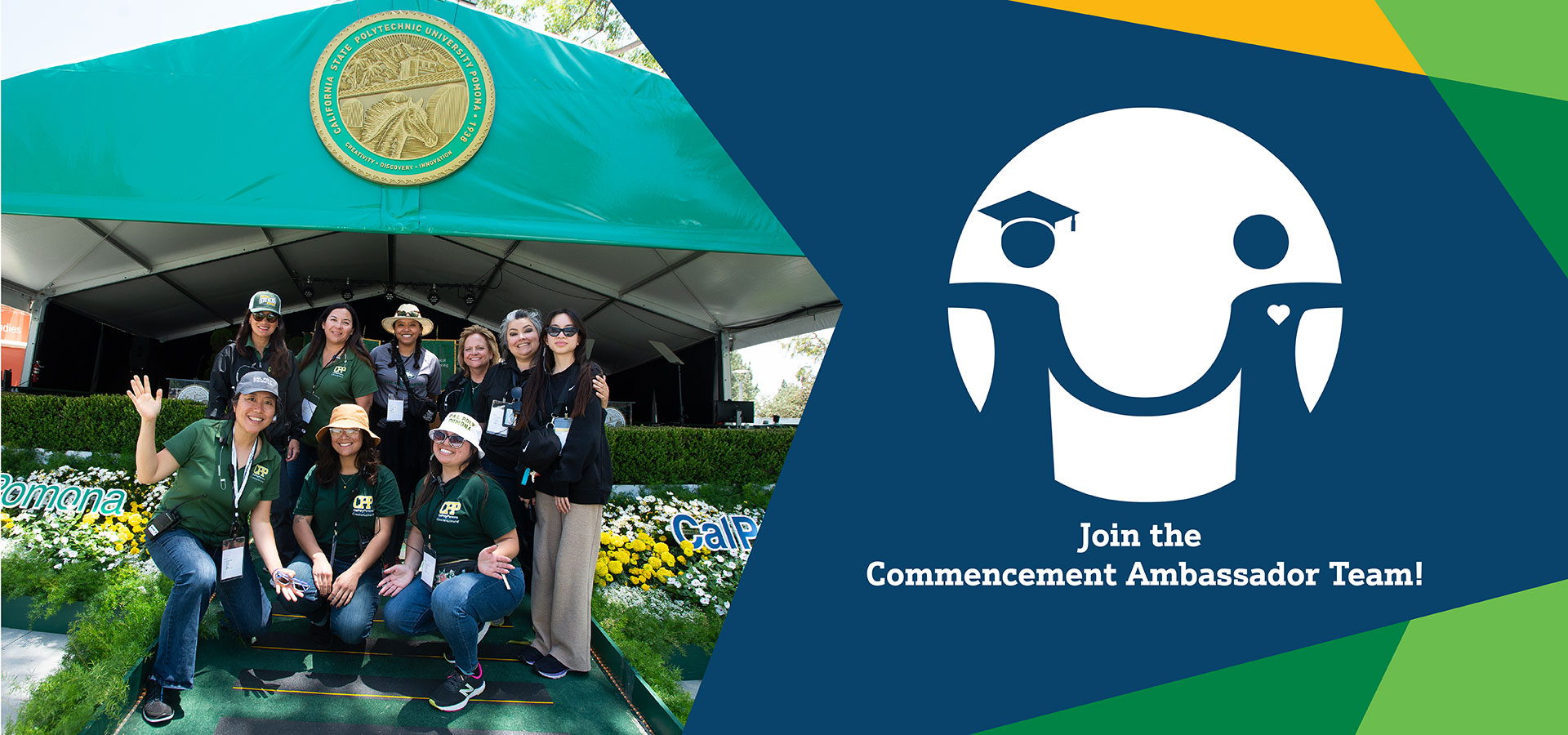 Join Our Team
Commencement is the most exciting time at Cal Poly Pomona as we celebrate the achievements of our graduates. We're seeking faculty and staff to participate in the event as Commencement Ambassadors on May 22 to 24.
WHO: Faculty, staff, ASI staff and Foundation staff can sign up to be Commencement Ambassadors
WHAT: Commencement Ambassadors are essential to all aspects of Commencement: greeting visitors, assisting individuals who need accommodations, ticket scanning for graduates and guests, parking assistance, coordinating with college representatives, and more.
WHERE: Ceremonies will take place in the University Quad. Ambassadors will be assigned to specific roles and/or stations across campus.
WHEN: May 22, 23 and 24. There are two Commencement Ambassador shifts each day: 6:30 a.m. to 2:30 p.m., and 2 p.m. to 9 p.m.
WHY: Commencement celebrates our mission of student success. Join our team to cheer on and support our excited graduates. You'll also have the opportunity to meet faculty and staff colleagues from across campus — this is your opportunity to make a difference, build your Cal Poly Pomona network and be part of the most exciting event of the year!
HOW: First, register to be an Ambassador. In April, we will follow up with more information and training.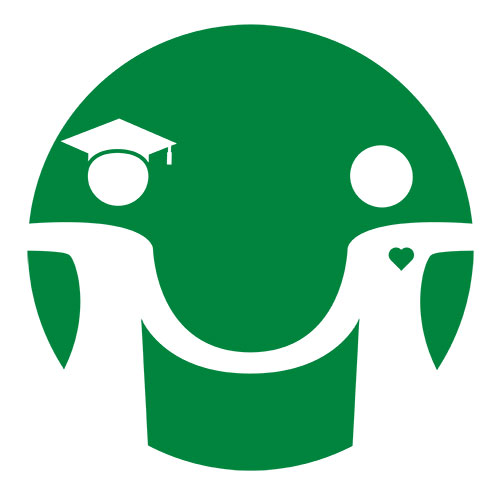 Additional Information
Before signing up, please check with your respective HEERA Manager or HR with questions. 
Ambassadors may be eligible to earn compensatory time off (CTO) or informal time off in compliance with the employee's respective collective bargaining agreements.
Ambassadors will get a Commencement T-shirt to wear during their shift, as well as meals and snacks.
Ambassadors who work two shifts will be invited to attend the Commencement Thank You Breakfast with President Coley.