Planning Ahead
Safer Return
Cal Poly Pomona is located in Los Angeles County, and our Commencement ceremonies will follow the most current county and state guidelines. Visit our Safer Return website to review our Health and Safety Plan.
Currently, the protocols include:
Face masks or face coverings are not required for outdoor mega events. Voluntary wearing of masks is recommended (subject to change based on COVID-19 conditions). 
Proof of vaccination will not be required of attendees. However, we strongly recommend everyone to be up to date with their vaccines (including getting the booster shot), as it is the best way to protect yourself and our community from COVID-19.

Tickets for Guests
To manage the number of people coming to campus, all guests will need to show a valid ticket (QR code). Children under 2 years of age are not required to have a ticket and should sit on the lap of an adult.
Save your QR code to your phone or print it out. Your QR code will be scanned at the ticket entry area.
Event Information 
Guests should arrive at least one hour prior to the ceremony. Ceremonies will be 90 minutes or less.
The walk to the University Quad is slightly uphill and may take 15 minutes to walk from all parking lots to reach ticket entry points. Comfortable walking shoes are recommended.
Before arriving, review the Event Map and list of prohibited items.
Parking
Parking is free for all Commencement guests during Commencement dates, May 22-24, 2023.  Please note your parking location.  Signs and staff will be onsite to guide you to the nearest available parking. 
ADA Parking is available in Lot C and Lot J (Please display your Disabled Parking Placard)
View the interactive campus map
University Quad Venue
All ceremonies will take place in the University Quad Venue in the heart of campus. The venue is accessible from C, F Lots, and Parking Structure 1 & 2. Directional signage will be provided along walkways from these parking areas to the Ticketing Entry Points, prior to entering University Quad. Depending on your parking location be advised the walk to the venue is slightly uphill, and may take an additional 15 minutes. Comfortable walking shoes are recommended.
Weather
Weather conditions in May in Pomona can vary from cool, raining, and extreme heat. Ceremonies are outside and shade is sparing. For the latest weather conditions, please refer to your mobile on the week of events. Commencement is a rain or shine event.
Commencement Photos

Professional photographers will take 2-3 photos of each graduate. Photos are taken prior to ascending the stage. Photographer is positioned just off-stage for the perfect shot of your graduate's proud moment. Proofs will be emailed to each graduate shortly after the ceremony to be considered for purchase. You do not need to sign up for this service in advance; every candidate and graduate will have their photograph taken at ceremony. Event team, and photographers will provide guidance. There is no obligation to purchase. Students may pre-register to obtain a discount.
For additional information please visit Grad Images online, call 800-261-2576, or email ecc.giservice@gradimages.net. GradImages customer care representatives are ready to help graduates and family members with anything you may need.
Flowers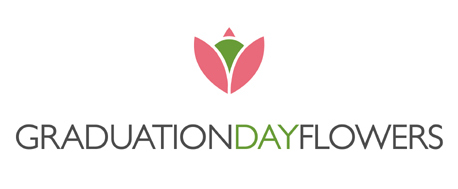 Graduation Day Flowers will be offering fresh flower bouquets and orchid leis at each of the commencement ceremonies.
Animals at Commencement
Cal Poly Pomona welcomes service animals on campus, as long as they always remain harnessed and rest in the seating area of the individual with a disability. All service animals must stay in ticketed areas and may not block any aisle, hallway, etc. Service animals are working animals trained to perform tasks for the benefit of individuals with a disability such as guiding people who are blind, alerting people who are deaf, alerting and protecting people prone to seizures, or other tasks directly related to a disability.  Animals whose sole function is to provide comfort or emotional support do not qualify as service animals under the American with Disabilities Act.  Please leave pets at home for their safety and comfort as the commencement environment will have large crowds, heat, noise and confusion.  Please note California State Law prohibits leaving an animal inside a confined vehicle.