Campus Life
The Cal Poly English Language Institute is located on the campus of Cal Poly Pomona. This allows our students to join in the various activities that are hosted by the campus. Cal Poly Pomona has one of the most diverse campuses in the United States, which allows us to celebrate many cultures and ways of life. CPELI students are encouraged to join student clubs and events, attend sporting events, join intramural sports, and take advantage of the many student services offered on campus. Located 30 minutes from LA, our location allows you to visit and explore famous sites in Los Angeles and Hollywood. At CPELI, we work to help our students connect socially, progress academically, and prepare for their professional careers. Come join us!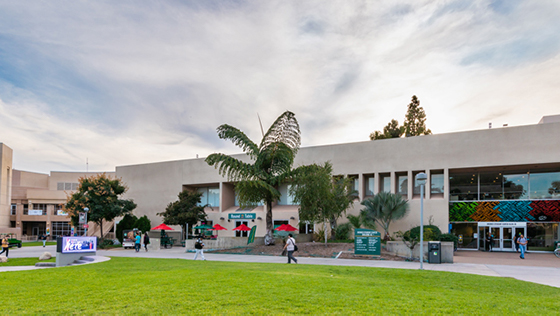 Campus Resourses

CPELI and Cal Poly Pomona offer many opportunities for students to participate in academic, social, sporting and physical fitness activities. CPELI students can have access to many of Cal Poly Pomona's facilities and services. The CPELI Student Services Specialist is ready to help you connect.
University-Hour Concerts (What is University-Hour? Watch

 

this video

 

for info.)
University Computer Labs
*Fees apply to both university and CPELI students to use these facilities/services.
CEU Footer


3801 W. Temple Ave.


Bldg 86



Pomona CA 91768
https://www.cpeli.cpp.edu
Phone: 909-869-4599
Email : cpeli@cpp.edu
Office Hours:
Monday – Friday 
8:00 AM to 5:00 PM


Follow Us on Social Media