College of Professional and Global Education
CPGE in the Community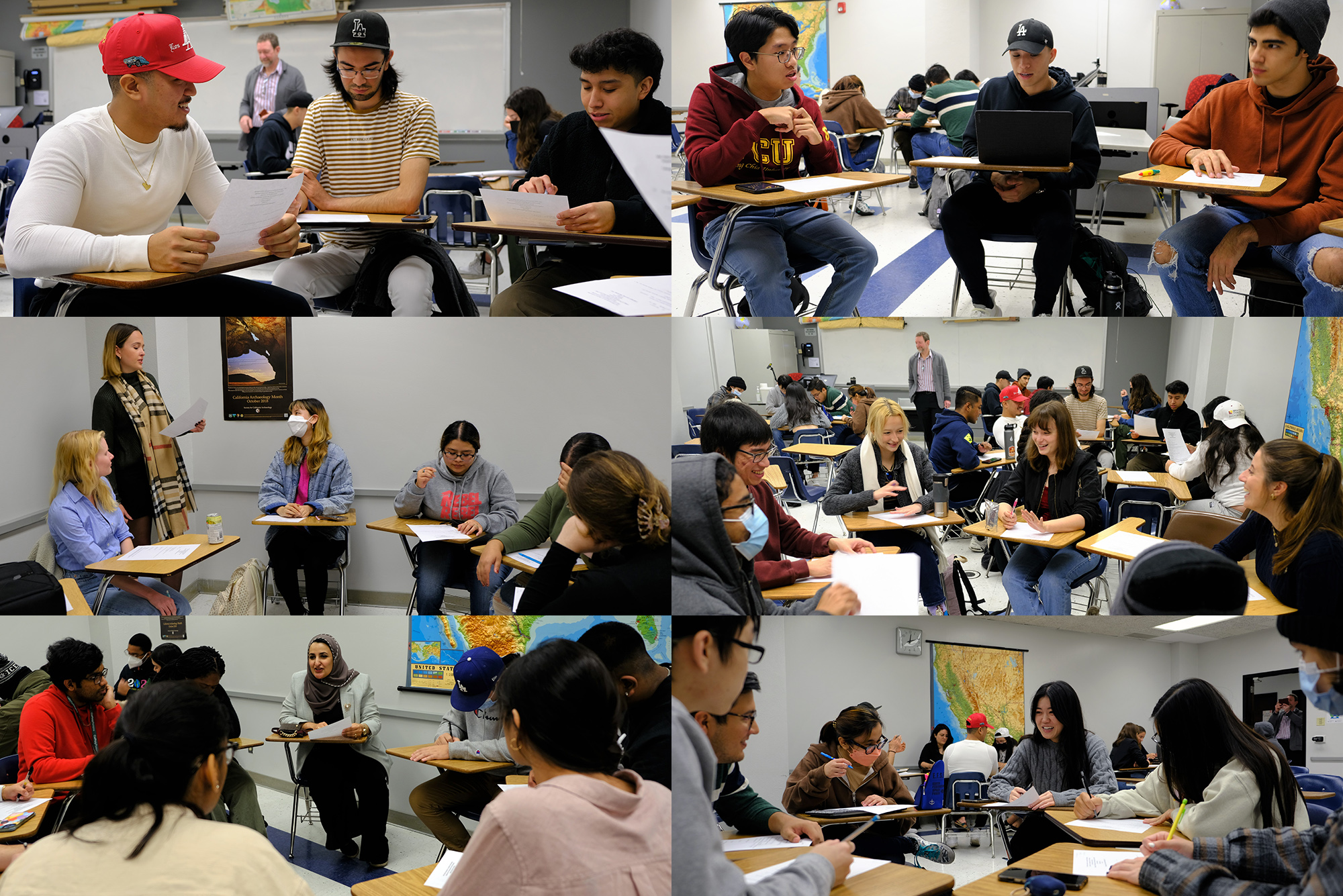 International Students Volunteer to Lead Language Learning Workshop
On November 30, four Semester@CPP students and two Cal Poly English Language Institute (CPELI) students from the College of Professional and Global Education (CPGE) volunteered to co-lead the Cal Poly Language Learning Workshops in two anthropology classes in the College of Letters, Arts, and Social Sciences. They helped Cal Poly language learners translate dialogues and assisted them with pronunciation, intonation, and fluency in Arabic, Chinese, French, German, and Japanese. This was a great showcase of international students' involvement and contribution to enhancing CPP students' cultural experience, which also supports the goals of the CPP's Internationalization Lab initiatives.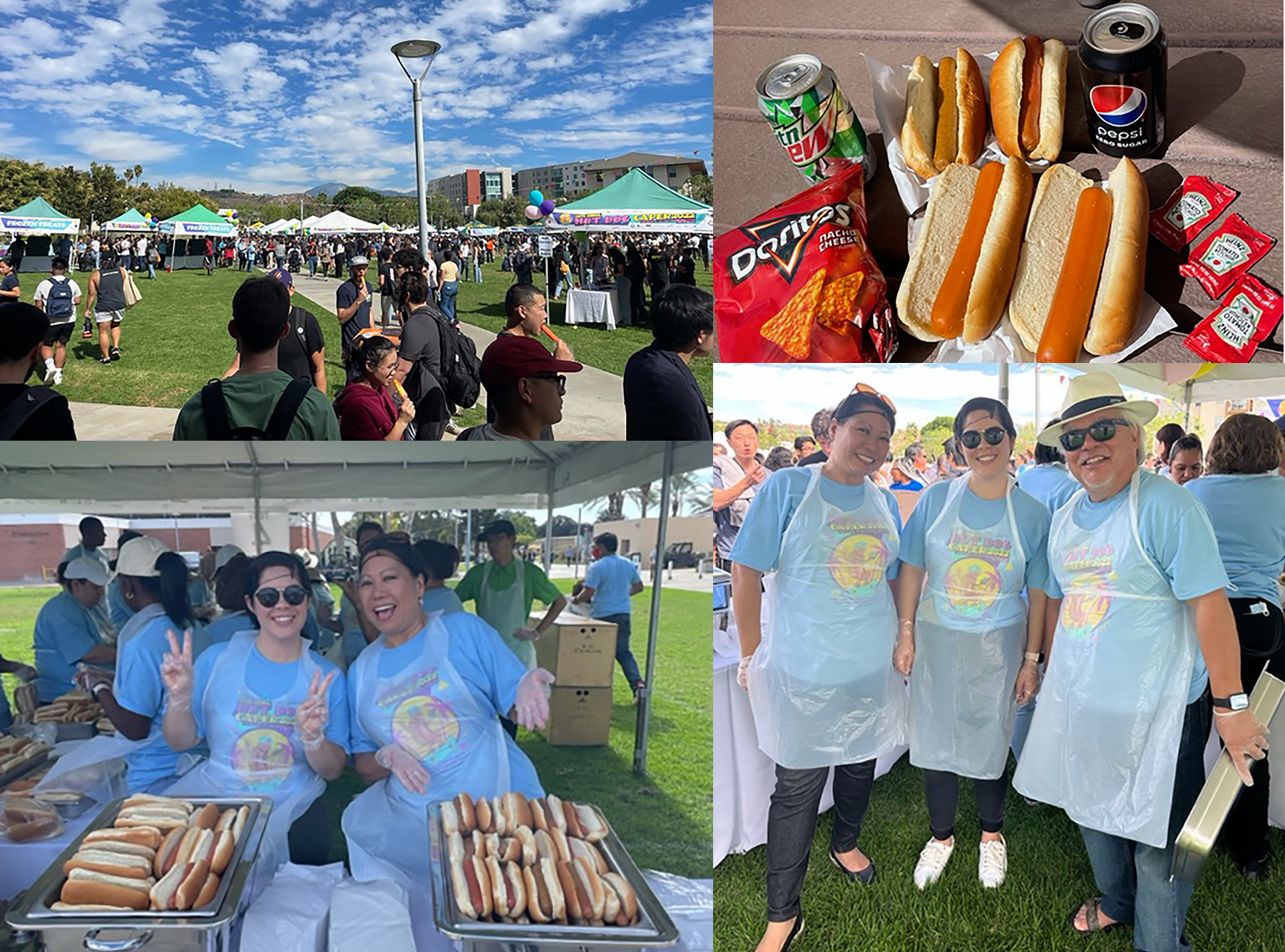 Volunteering at Hot Dog Caper 2022
After a two-year hiatus, the 39th annual Hot Dog Caper returned on October 20th, 2022. This year's event drew inspiration from the '90s and featured entertainment from the decade and was well attended by Cal Poly Pomona's students, faculties and staff.
CPGE staff volunteered at the event along with Richard Navarro, Interim Dean of the College of Professional and Global Education. Hosted by the Cal Poly Pomona Foundation since 1983, the annual Hot Dog Caper has grown from a simple free lunch to one of the university's most well-attended, large-scale extravaganzas, complete with live entertainment, giveaways, photo booths and resource booths.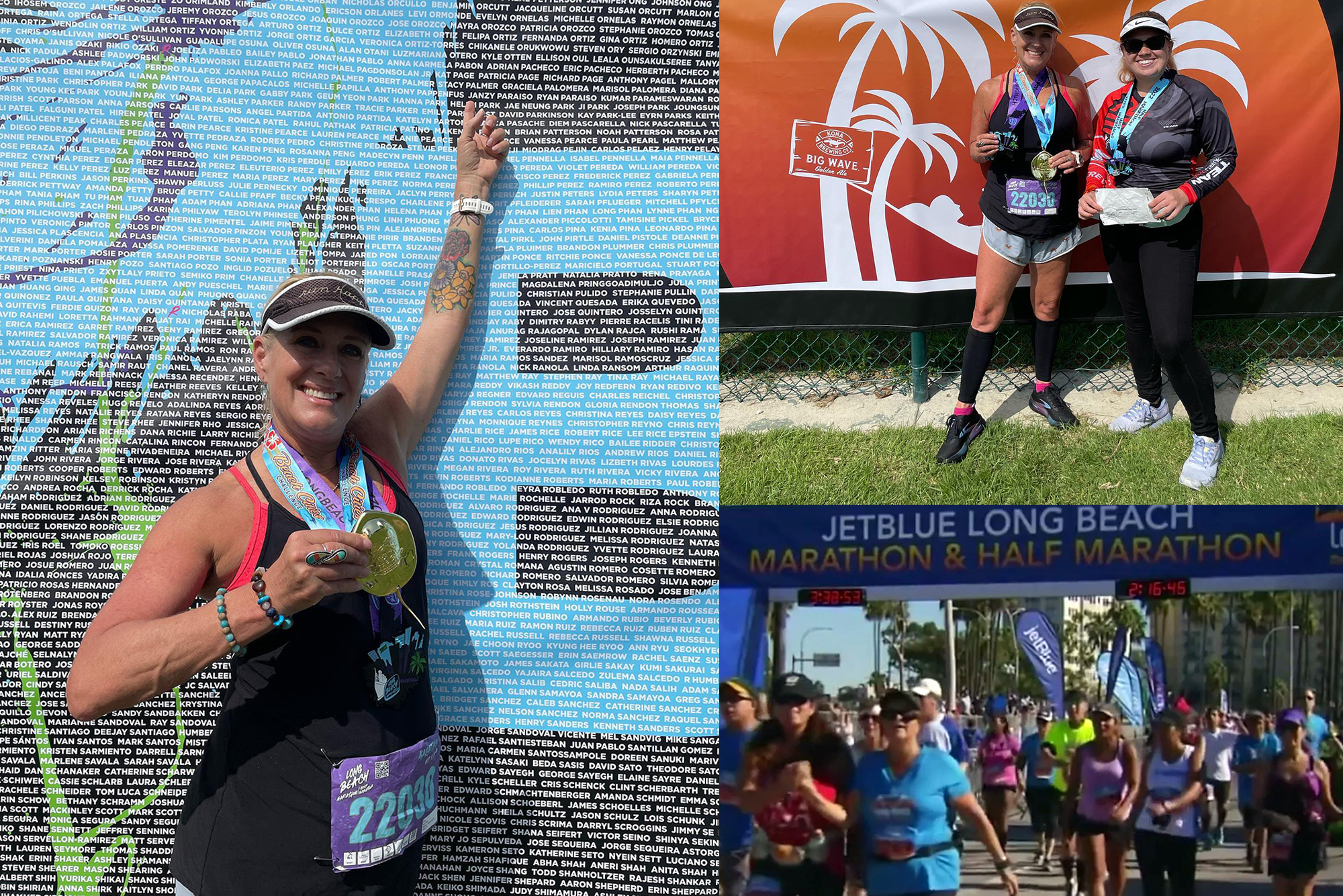 Running the Long Beach Marathon
On October 15, 2022, CPGE staff Stacy Palmer and student assistant Allison B. Greene ran at the 38th Annual Long Beach Marathon. Around 2,700 runners from 44 states and 21 countries participated in the 13.1-mile half-marathon and 26.2-mile marathon.
This was Palmer's 10-year anniversary of marathon running. "I ran my first 26.2 in Long Beach, in 2012. I didn't know anything about marathoning; I just showed up on a dare & ran with no expectations except to cross the finish line," she said.
Palmer has completed over 50 races including 2 Boston Marathons and 3 ultra-marathon distances (which means over 50 kilometers). "I've learned a great deal from running, but one of the most important gifts running has given me is a sense of community, " she added.
For Greene this was the second time participating in a marathon. Influenced by Stacy, she opted for the half-marathon option and is now training and planning to run her first full marathon in March 2023. For her, this was a bucket list item that was first inspired by her late grandfather, who passed away from a heart attack in 2004. Greene said she "hopes he will be proud of her from where he is".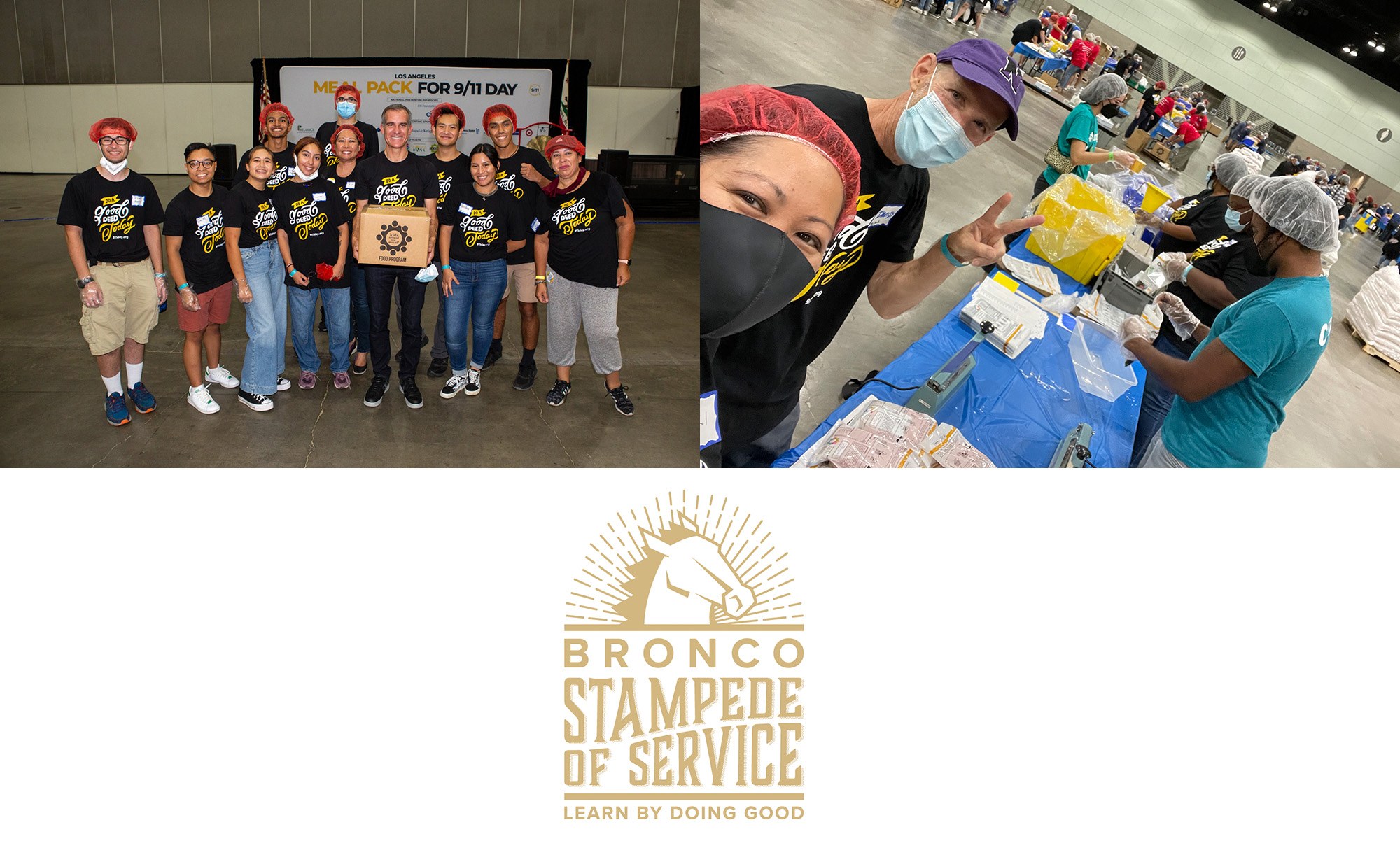 9/11 Volunteering with the Mayor of LA
On September 11, 2022, CPGE staff Iliki Valencia joined Cal Poly's Center for Community Engagement hosting a Bronco Stampede of Service in honor of 9/11, by helping pack food for the hungry at LA Convention Center. The event successfully packed 300,000 meals and was attended by more than 1,000 volunteers including Mayor of Los Angeles, Eric Garcetti (pictured).  The September 11 National Day of Service and Remembrance (9/11 Day), was created to help others while remembering those killed and injured on September 11, 2001, first responders, and the countless others who serve to defend the nation's freedom at home and around the globe.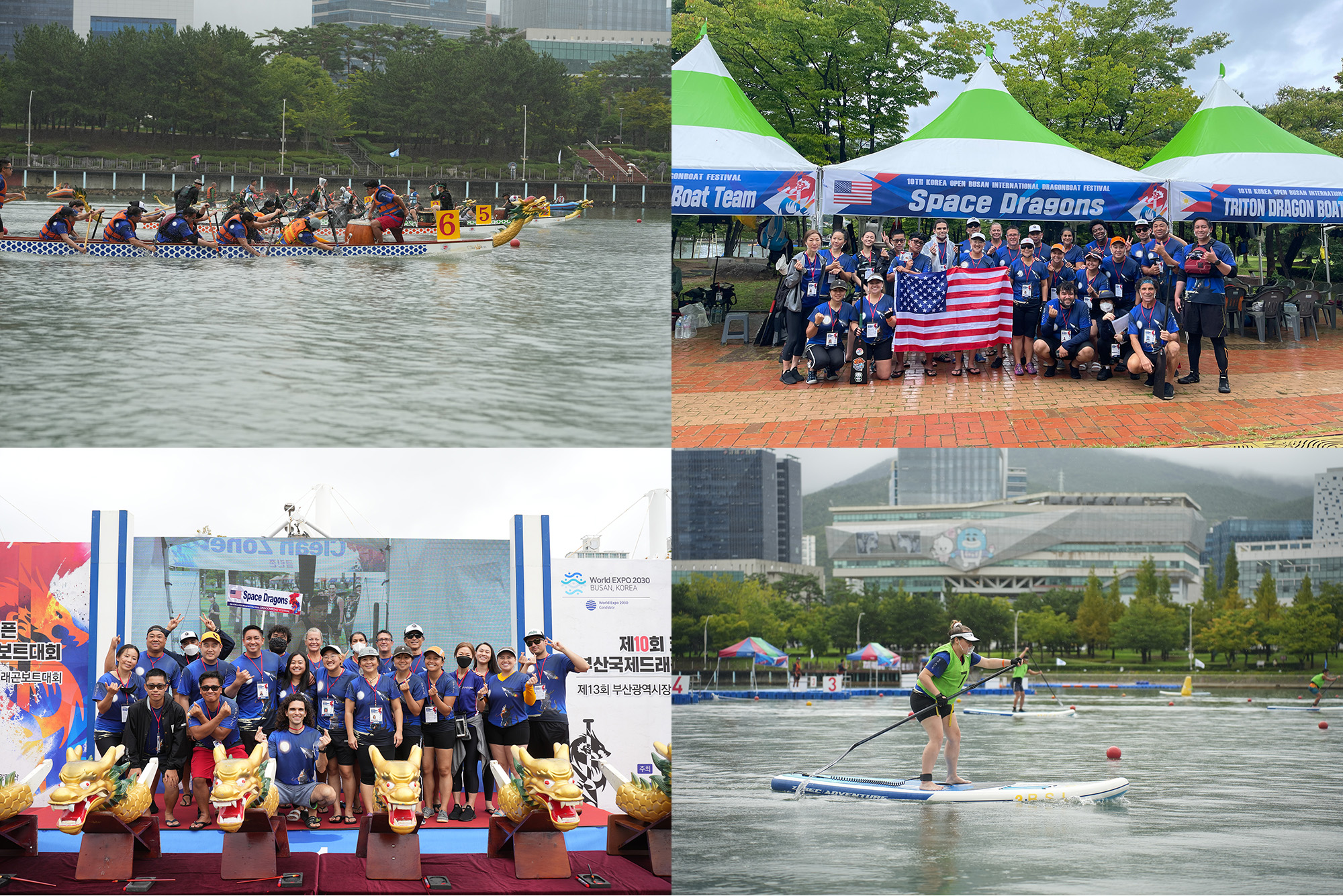 Dragon Boat Race, Busan, Korea
For about 10 days in September 2022, CPGE student assistant Allison Greene and her rowing team competed at the 10th Korea Open Busan International Dragon Boat Contest. About 30 people represented team USA at the event, with participants from 8 countries including Singapore, Guam and Australia. Although Greene had a good time, she noted that there was a super typhoon that made the currents very strong; the entire tournament was in the rain. She said that a lot of languages were spoken by all the teams so it was very interesting interacting with them. "It was very cool to see people from all over the world so passionate about the same thing," said Greene.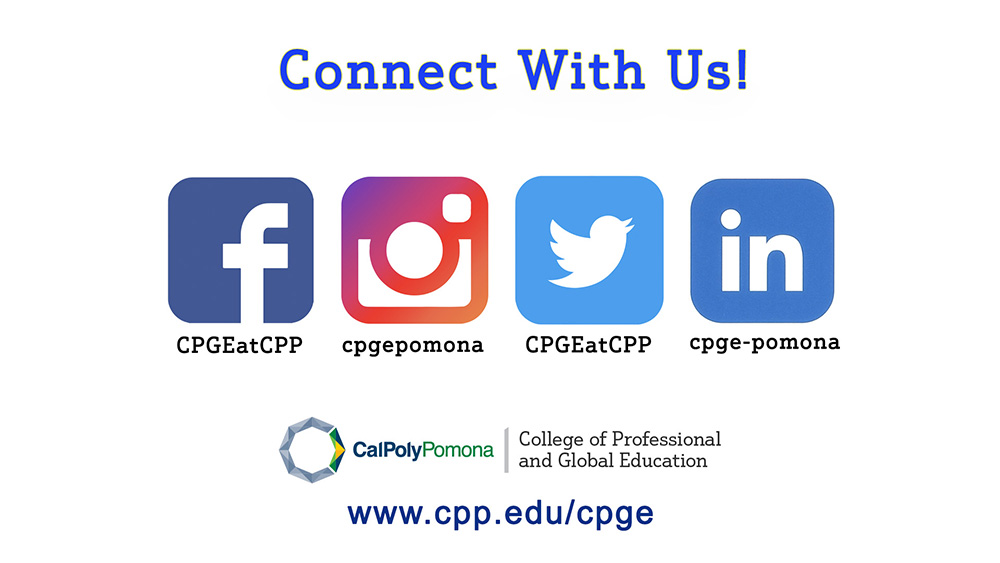 Request More Info
Want to learn more about us and our programs? Fill out the form below and we'll contact you to share more information and answer any questions.
CPGE Footer


3801 W. Temple Ave.


Bldg 220C-140



Pomona CA 91768
https://www.cpp.edu/cpge
Phone: 909-869-2288
Email : CPGEinfo@cpp.edu
Office Hours:
Monday – Friday 8:00 AM to 5:00 PM