About Us
Welcome to the College of Professional and Global Education
Our mission is to extend learning opportunities beyond the borders of our campus and/or outside of regular schedules, especially to anyone who wants to increase their current job skills, explore a new career path or enhance their life with new knowledge. We accomplish this goal through a variety of professional development certificate programs, online courses and advanced degrees.
We strive to provide the most current course content available today. Our instructors are experts in their field and they clearly understand the importance of preparing individuals for a successful career in today's global market. To this end, we are continually developing new courses and programs and updating our existing courses to meet the ever-changing demands of employers throughout our region and beyond.
And, for those who want to complete their degree or add new knowledge and skills to their current degree, we offer the Open University concept. Open University allows you to take many of the regular Cal Poly Pomona academic courses without formal admission, providing you have the consent of the instructor and you have met all prerequisite requirements.
We know that learning in our current world is a lifelong process, and we want to assist in meeting your needs. I encourage you to visit our website often to discover how the College of Professional and Global Education can help add value to your career and enrich your personal life. And if there is something you need that we don't currently offer, don't hesitate to let us know; we might be able to develop ways to make the right program available for you!
Best wishes for a successful future,
College of the Professional and Global Education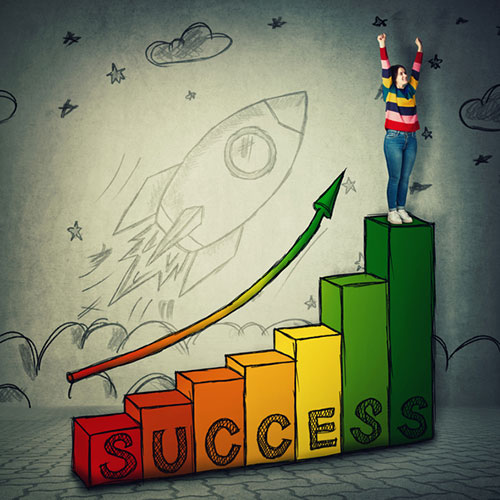 Our Mission Statement

Extending Opportunity Through Education and Innovation
Cal Poly Pomona's College of Professional and Global Education is a dynamic and responsive enterprise that designs and delivers a wide variety of educational programs to its many constituencies. We continue to serve as a vehicle for building partnerships and collaborative relationships through community involvement, economic development, resource development and program development with business and industry. With continuing economic and social shifts in California, the College of Professional and Global Education has placed particular emphasis on helping today's workforce gain the needed skills and knowledge necessary to compete successfully. We deliver programs to a wide community that extends from our own campus in Pomona, to local and national audiences, and to new expanding international venues. We are committed to helping you stay abreast of advancing technologies, trends, and skills needed to participate as a productive member of the next century's workforce.
The College of Professional and Global Education at Cal Poly Pomona is a learning-centered community committed to academic excellence, dedicated to educating our students for positions of leadership, focused on addressing the challenges and opportunities within our region and throughout the state, and confident that we will emerge as a national and international leader in higher education.
Our Vision Statement

The Vision of College of Professional and Global Education is to:
Provide online/distance/on-site education
Offer a wide variety of credit courses to working adults
Be a leader in (virtual) technology
Offer solutions to real world problems
Become a leader in global education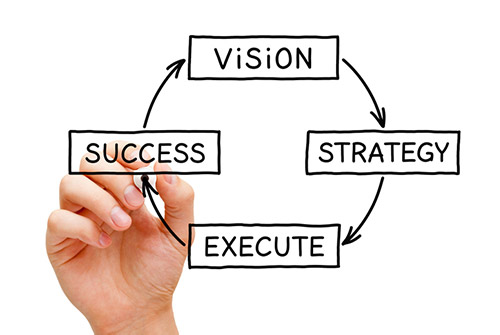 Overview
College of Professional and Global Education (CPGE) is the educational outreach tool for the university providing career enhancement courses, professional development certificates, advanced degrees and customized training programs for today's adult learners. Each year, new college graduates, working professionals and mid-career managers select our courses and degree programs because of our Learn by Doing approach and our expert instructors who bring real-world experience and business solutions into the classroom.
Our students come from a variety of industries and professions. As a result, we offer a wide range of program areas to choose from. Our flexible evening and weekend course schedules help make attending class more convenient for those with full-time jobs. We also offer a wide range of career training and instructor-led online classes for students who prefer to learn at their own pace – when and where it is most convenient.
Individuals who wish to try out a new area of study, or those who want to finish their degree or change career fields, are able to choose from hundreds of academic credit courses offered through the Open University program. Participation in this program requires no formal admission to the university and credits earned are transferable to other CSU and UC campuses.
Working in collaboration with local and regional employers and government agencies, CPGE provides customized training programs to meet the immediate needs of today's workforce and tomorrow's leaders.  We also offer the same type of customizable training to international professionals from around the world through our Global Education Programs. CPGE, in collaboration with the International Center, further fulfills its mission by offering an extensive variety of Study Abroad options year-round for students who wish to engage in international or multi-cultural studies.
No matter what your educational need, College of Professional and Global Education is Your Avenue to Success.
CPGE Footer


3801 W. Temple Ave.


Bldg 220C-140



Pomona CA 91768
https://www.cpp.edu/cpge
Phone: 909-869-2288
Email : CPGEinfo@cpp.edu
Office Hours:
Monday – Friday 8:00 AM to 5:00 PM