College of Professional and Global Education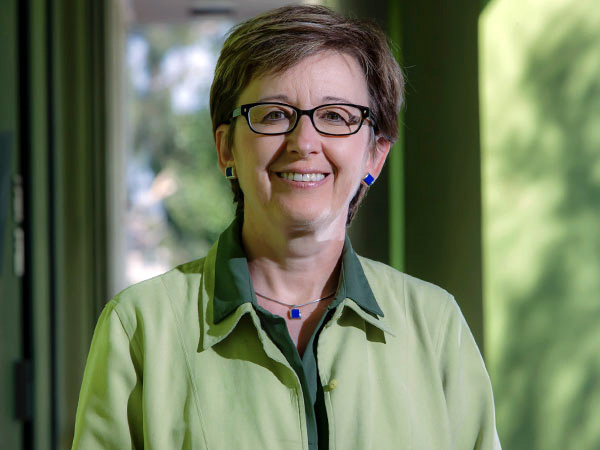 CPGE Welcomes Dr. Larisa Preiser-Houy as Interim Dean

Dr. Larisa Preiser-Houy has agreed to serve as the interim dean of the College of Professional and Global Education (CPGE), effective October 16, 2023. 
Dr. Preiser-Houy is a Bronco alumna with over 30 years of experience in serving the Cal Poly Pomona community, most recently as the Interim Associate Provost for Academic Planning and Faculty Excellence. She brings extensive strategic and collaborative leadership experience to the position, including the successful implementation of institutional mission-critical initiatives on semester conversion and WSCUC accreditation, as well as the establishment of the Singelyn Graduate School of Business (SGSB), the first CSU graduate business school in Southern California. 
Dr. Preiser-Houy holds a PhD in Management Information Systems, a Master of Science in Management Information Systems, and a Master of Business Administration with Strategic Management concentration from the Claremont Graduate University. She earned a Bachelor of Science in Business Administration with a concentration in Computer Information Systems from Cal Poly Pomona. She is also a graduate of Harvard's Management Development Program. Dr. Preiser-Houy holds several certificates - in Data Processing from the Institute for Certification of Computer Professionals (ICCP), Student Success Analytics from the California State University, Equity-Minded Teaching Practices from the USC Race and Equity Center, Integrated Strategic Planning from the Society for College and University Planning (SCUP), and the Assessment Leadership from WASC Senior College and University Commission (WSCUC).
In her new role as the interim dean, Dr. Preiser-Houy will lead CPGE to achieve its mission to be a dynamic and responsive enterprise that designs and delivers a wide variety of educational programs to its many constituencies.
Welcome Dr. Preiser-Houy!
Message from Dr. Soraya Coley
 Cal Poly Pomona President Dr. Soraya Coley's remark on new name change for the College of Professional and Global Education
Request More Info
Want to learn more about us and our programs?
Click on Request Info, fill out the form, and we'll contact you to share more information and answer any questions.
CPGE Footer


3801 W. Temple Ave.


Bldg 220C-140



Pomona CA 91768
https://www.cpp.edu/cpge
Phone: 909-869-2288
Email : CPGEinfo@cpp.edu
Office Hours:
Monday – Friday 8:00 AM to 5:00 PM