A New Rose Float Lab
Continuing Rose Float's 71-year legacy of creativity and innovation, Cal Poly Pomona is beginning construction of a new Rose Float Lab.
The Rose Float Lab and Design Complex will provide about 14,000 square feet of indoor and outdoor work space, including a fully enclosed float construction bay, design workspace, storage facilities and a courtyard to host large numbers of volunteers. 
After the ceremonial groundbreaking in November, construction begins in early 2019 with an estimated move-in-date of early 2020. Learn more at www.cpp.edu/rosefloatlab.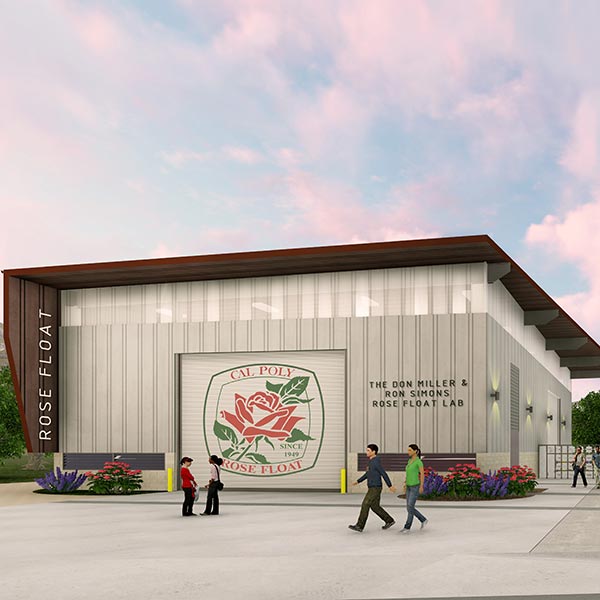 The 5,700-square-foot lab is named in honor of alumni Don Miller and Ron Simons from a $1 million gift by Butch and Vivien Lindley. Miller had the original idea to enter the 1949 Rose Parade. Simons is a retired CPP administrator and longtime champion for Rose Float.
Located inside will be the Hydraulic and Electronic shops.