Chemical and Materials Engineering
Engineering Updates for COVID-19 (Coronavirus)
In response to the coronavirus pandemic, effective March 20, 2020, classes and most services are remote/virtual for the remainder of the spring semester. Our department continues to offer services through online and remote methods for the health and safety of our campus. For the latest engineering updates and resources, please visit the engineering updates on COVID-19 page. This page will be regularly updated, and major changes to the operation of the college will be communicated both on this page and via email.

Our department office and all engineering buildings are closed until further notice.

For questions and/or concerns:
For department or program questions, contact your program department office directly via email.
For general College of Engineering questions, contact engineering@cpp.edu.
---
What is Chemical and Materials Engineering?
The Chemical & Materials Engineering Department prepares engineers for a career in the development and application of processes that involve chemical and physical materials transformations. The program offers a degree in Chemical Engineering, which includes work related to the design, construction and operation of plants for fuels, plastics, fibers, foods and pharmaceuticals. Because of their strong background in chemistry and materials processing, many chemical engineers also work for industry as environmental engineers. The department also offers a minor in Materials Engineering, emphasizing ceramics, polymers, metals and alloys.
The Chemical Engineering BS Program is accredited by the Engineering Accreditation Commission of ABET,   http://www.abet.org.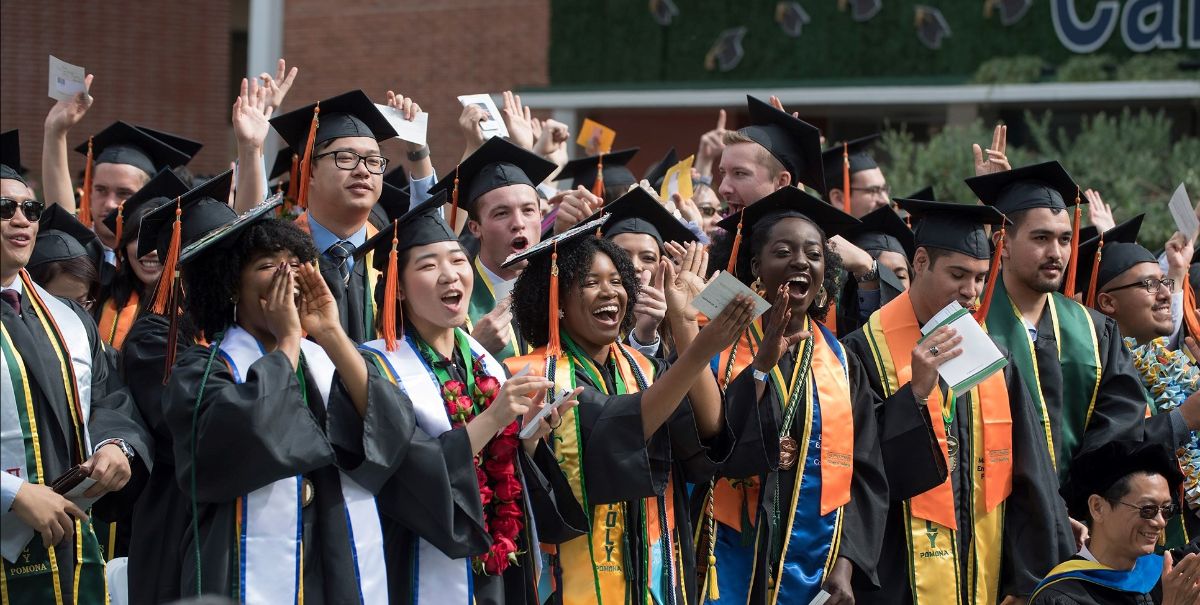 CME Department Faculty and Graduates Celebrate Commencement
The Chemical and Materials Engineering (CME) Department celebrated at Commencement where more than 90 students were awarded bachelor's degrees in chemical engineering. Graduates have accepted positions with various employers including Chevron, NASA Jet Propulsion Laboratory, PepsiCo, California Steel Industries, Collins Aerospace, Jacobs Engineering and Henkels & McCoy. Others will be pursuing graduate degrees at Cal Poly Pomona, UC Davis and UC Irvine.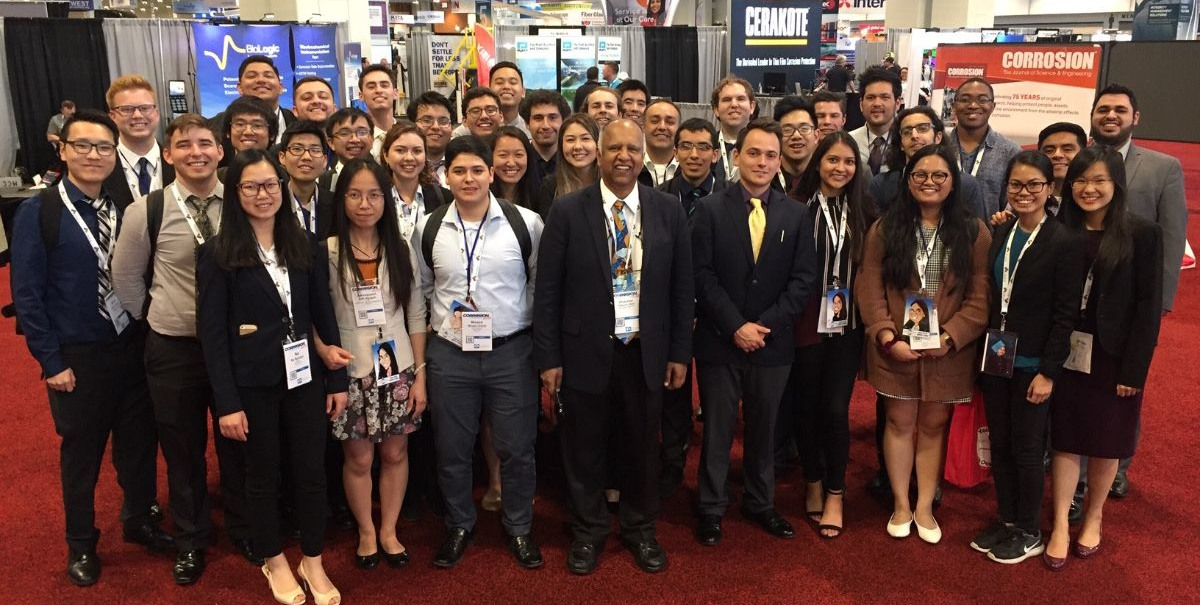 Dr. Ravi and Students Recognized at NACE CORROSION 2019 Conference
In March 2019, Dr. Ravi and 40 Cal Poly Pomona students attended the NACE CORROSION 2019 Conference. Their accomplishments included 16 student posters, six student talks, two awards, and two scholarships, at the largest corrosion event in the world.
Student winners were selected from more than 100 posters. Thu Nguyen earned third in The Harvey Herro Prize for Applied Corrosion Technology for her team's work on advanced titanium alloys for knee implants. The Best Undergraduate Poster Prize was awarded to Ho Lun Chan, representing the metal foam team. Chan and Jaewan Bae received scholarships from the NACE Los Angeles Section.
Dr. Ravi presented two invited lectures - one on titanium alloy corrosion at the Biomedical Materials Research in Progress Symposium and a lecture on high temperature corrosion.