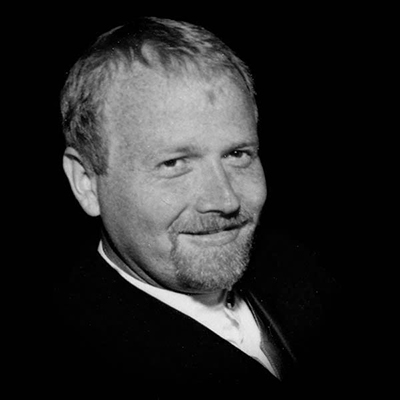 George R. Proctor
Professor, Department of Architecture, College of Environmental Design
Email
Phone number
(909) 869-4728
Office location
Office hours
M W | 2 PM - 3:00 PM F | 10 AM - 12:00 PM
About Me
George Proctor is a licensed Architect and professor. His professional experience is broad, from furniture and small buildings to urban design projects. He built his own house in 2004.
Proctor came to architecture via construction having worked on many buildings before starting architecture school in his mid-twenties. While a student at Cal Poly, he simultaneously completed degrees in both Urban Planning and Architecture, earning the Henry Adams Medal and Dean's Award.
The personal computer emerged while Proctor was a student and he became an early adopter of CAD and computer graphics, skills that were further enhanced while completing the Master of Architecture in Urban Design at Harvard GSD. Proctor taught two years at the Boston Architectural Center while working in Boston. He returned to teach at Cal Poly Pomona in 1993, overseeing the Architecture Department's digital curriculum for many years, establishing a series of well-subscribed upper division courses in Digital Modeling, Animation and Interactive Media. Professor Proctor's architecture and urban design studios utilize digital design methods appropriated from entertainment design.
Proctor chaired the 2002 Association of Computer Aided Design in Architecture Conference, and he was on the founding editorial board of the International Journal of Architectural Computing. He contributed as designer to many award winning projects, maintains his own practice and has served on his local Planning, Design Review and City Blue Ribbon Commissions.