Gift Shop
The Farm Store at Kellogg Ranch has a great selection of gift items for any occassion. Items may be pre-ordered by calling (909) 869-4906 or put together while you visit the store.
Last day to order 12/20/23.  Not accepting orders from 12/21/23 - 1/2/24.
Check out our gallery of unique gifts that can be included in Custom Gift Boxes and Baskets. For shipping prices and availability, please contact the store.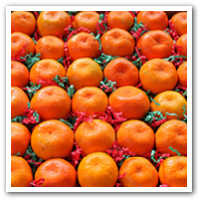 Satsuma Gift Pack
This gift pack is loaded with sweet, easy to peel, Cal Poly Pomona mandarins.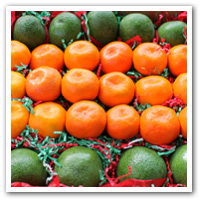 Avocado Mandarin Gift Pack

Includes an assortment of Cal Poly Pomona grown avocados and mandarin oranges.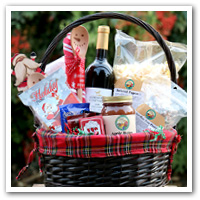 Custom Gift Basket
Choose from anything in the store to make a unique and personal gift. We'll put your items together in a beautifully wrapped basket.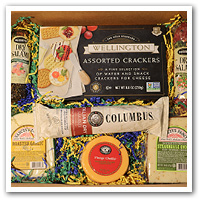 Custom Gift Box
These make great, easy to transport, gifts! Boxes can be filled with your choice of items sold in the Farm Store. They can be shipped too! Contact us for pricing.
---
Contact Us  |   Bronco Express Routes  |   Plant Sciences  |   Huntley College of Agriculture
Home  |   Events & Activities  |   Gift Shop  |   Directions  |   About Us  |   Learn By Doing  |   Petting Farm  |   AGRIscapes  |   Join our Email List
Cal Poly Pomona Farm Store at Kellogg Ranch: 4102 S. University Dr., Pomona, CA 91768 | Open Daily 10am-6pm | © 2022  Cal Poly Pomona