KHC Community

Coming Soon!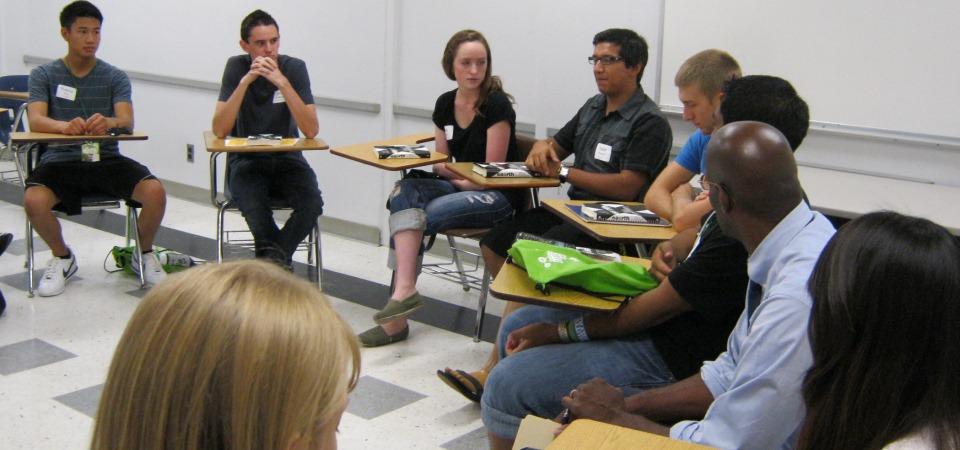 KHC Instructors

Kellogg Honors Course instructors work with the KHC director and their department chair to provide high quality general education courses for our honors students. These courses support our sense of community, are pedagogically innovative, and provide an enriched learning experience for our students and faculty instructors. If you are interested in learning about teaching opportunities with the KHC, contact the current director of this program.
KHC Instructors
Capstone Research Project Mentors

Capstone research project mentors are faculty that work closely on an undergraduate research project with one or more of our honors students. The capstone research projects serve as a culminating experience for the student that is presented annually at our Honors Capstone Symposium. These amazing projects are only possible with the generous support of faculty mentors whose expertise and research provide a space for students to bring together all of their knowledge into a research project of their own. Undergraduate research is a well-known high impact practice that teaches students leadership, problem solving, critical thinking, team-work and many more important skills that can be leveraged to improve their graduation outcomes. For more information on how to become a research mentor or to recruit honors students to assist in your research, contact the current KHC director. 
KHC Capstone Mentors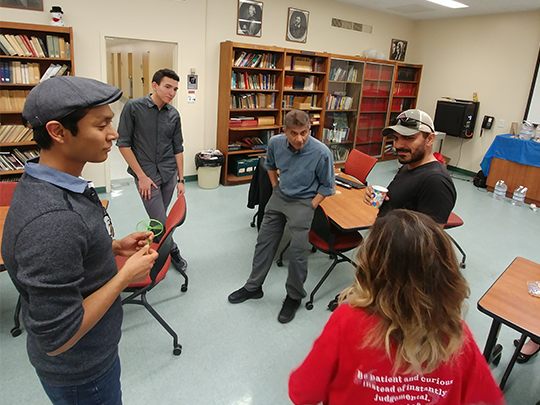 KHC Advisory Council

The Kellogg Honors College (KHC) Advisory Council is composed of faculty representatives from each college.  The members of this body work with the KHC director to review policies, procedures, and curriculum as well as help recruit new honors students and review applications for admission.  They also serve as representatives and advocates for the KHC in their respective colleges and as advisors to honors students from their college.  The KHC Advisory Council works to help our program serve all of our CPP students, and support the strategic mission and vision of the Kellogg Honors College.
KHC Advisory Council
Directory Listing for KHC Advisory Council

| Name | Email | Office | Phone |
| --- | --- | --- | --- |
| Dr. Marta Albala-Pelegrin | martaa@cpp.edu | College of Letters, Arts, and Social Sciences | (909) 869 - 4625 |
| Dr. Brian Garcia | bpgarcia@cpp.edu | College of Environmental Design | (909) 869 - 4830 |
| Dr. Li Ge | lige@cpp.edu | Collins College of Hospitality Management | (909) 869 - 4675 |
| Dr. Janel Ortiz | - | College of Science | (909) 869 - 4063 |
| Dr. Jon C. Phillips | jcphillips@cpp.edu | Huntley College of Agriculture | (909) 869 - 3721 |
| Dr. Dennis Quinn | dquinn@cpp.edu | College of Education and Integrative Studies | (909) 869 - 6733 |
| Dr. Nolan Tsuchiya | ntsuchiya@cpp.edu | College of Engineering | (909) 869 - 3172 |
| Dr. Preeti Wadha | pwadhwa@cpp.edu | College of Business Administration | (909) 869 - 4161 |