What is I-Corps?
The National Science Foundation (NSF) I-Corps program prepares researchers to extend their focus beyond the university laboratory and accelerates the economic and societal benefits of research projects that are ready to move toward commercialization. Through I-Corps, researchers learn to identify valuable product opportunities that can emerge from academic research and gain skills in entrepreneurship through training in customer discovery and guidance from established entrepreneurs.
In 2018, Cal Poly Pomona was one of three CSUs to Earn NSF Innovation Corps Grant. As an I-Corps site, Cal Poly Pomona coordinates projects through the various stages of commercialization. Teams participate in a program consisting of team building, customer discovery, developing a Business Model Canvas and finally presenting their ideas to industry professionals.
Benefits of Participating in the I-Corps Program
Obtaining funding, mentoring, and networking opportunities to help commercialize your promising technology;
Learning how to focus your business plan and get the tools to bring your technology to the marketplace;
Building the confidence and skills to create a comprehensive business model;
Entrepreneurial skills that typically take years, you will gain important strategies and tools in only weeks;
Positioning your research for SBIR/STTR funding; and
Qualifying for the NSF National Innovation Network Team Program with $50,000 in funding.
Get Started with a NSF I-Corps Short Course!
Translate your research into the marketplace! Learn more about the next NSF I-Corps Short Course by clicking the button below:
NSF I-CORPS SUMMER 2023 SHORT COURSE

Applications Open!
Join us for a FREE two-day institute where participants work together to translate their research, products, start-ups, technology, or ideas into the marketplace. Deadline to apply is July 21st, 2023 by 11:59pm!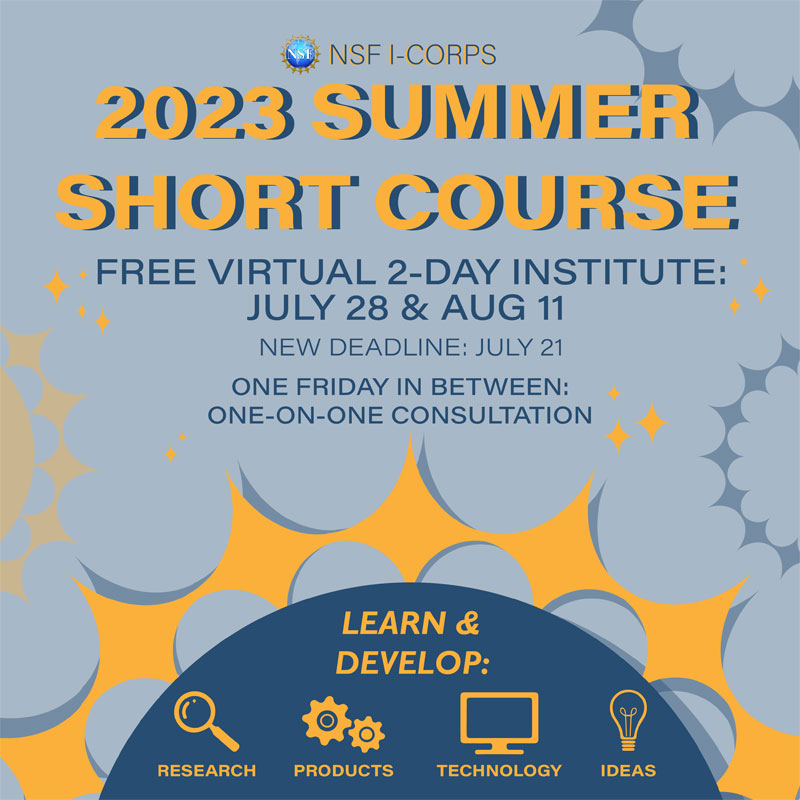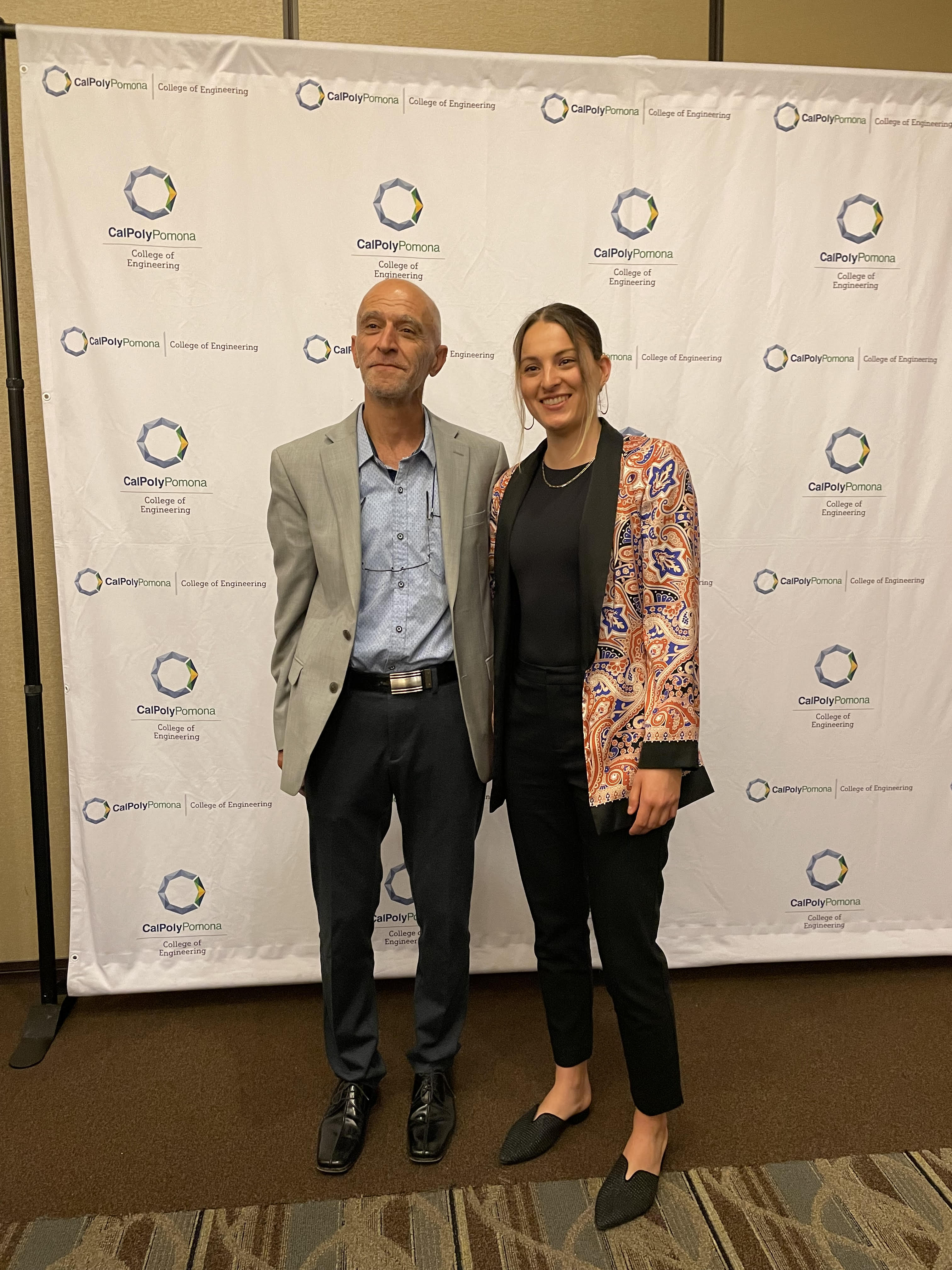 Updates from Vistendo Inc.,

a multiple-grant winning start-up founded by CPP I-Corps alumna Isabel Gutierrez:
Building upon three SBIR grants, Vistendo is now working with the Johns Hopkins Brain Injury Outcome Center to test its concussion device in comparison with commercial clinical equipment. Vistendo has also received support from Arcadia City Mayor Tai for their mental health mobile app. A recent award of  $500k from the US Army is able to help Vistendo to test their mobile app on its usefulness to improve mental and physical health by military members. Currently working with CPP athletic trainers and athletes, Vistendo also aims to use this mobile app to enhance mental and physical injury communication safely in sports and kinesiology fields.
Learn more about Vistendo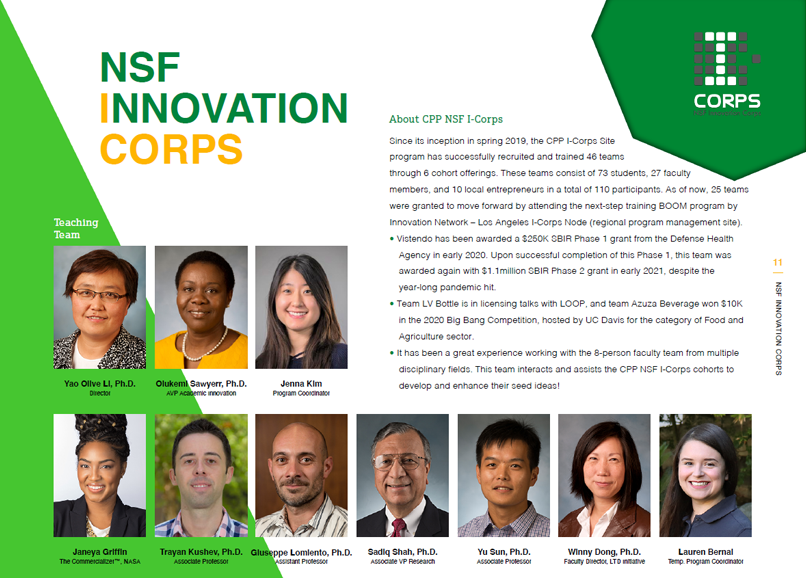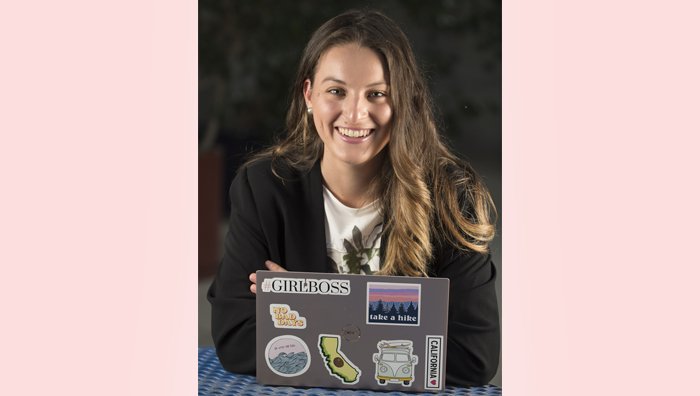 Isabel Gutierrez
CPP Mechanical Engineering Alumna '19
NSF I-Corps Cohort 2 ('19)