What is I-Corps?
The National Science Foundation (NSF) I-Corps program prepares researchers to extend their focus beyond the university laboratory and accelerates the economic and societal benefits of research projects that are ready to move toward commercialization. Through I-Corps, researchers learn to identify valuable product opportunities that can emerge from academic research and gain skills in entrepreneurship through training in customer discovery and guidance from established entrepreneurs.
In 2018, Cal Poly Pomona was one of three CSUs to Earn NSF Innovation Corps Grant. As an I-Corps site, Cal Poly Pomona coordinates projects through the various stages of commercialization. Teams participate in a program consisting of team building, customer discovery, developing a Business Model Canvas and finally presenting their ideas to industry professionals.
Benefits of Participating in the I-Corps Program
Obtaining funding, mentoring, and networking opportunities to help commercialize your promising technology;
Learning how to focus your business plan and get the tools to bring your technology to the marketplace;
Building the confidence and skills to create a comprehensive business model;
Entrepreneurial skills that typically take years, you will gain important strategies and tools in only weeks;
Positioning your research for SBIR/STTR funding; and
Qualifying for the NSF National Innovation Network Team Program with $50,000 in funding.
---
NSF I-Corps Short Course
Translate your research into the marketplace! The next NSF I-Corps Short Course is happening Summer 2021. To learn more, click the button below: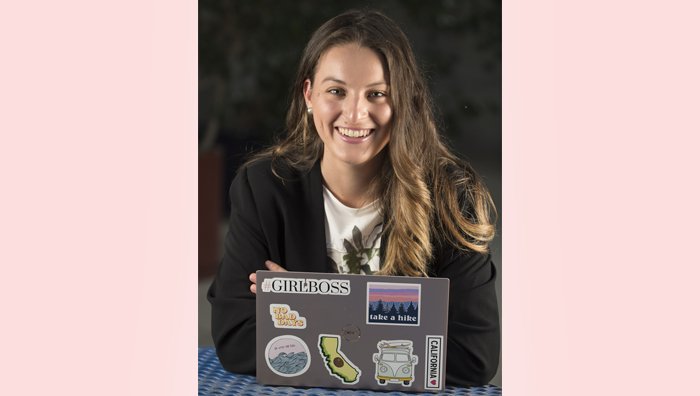 Isabel Gutierrez
CPP Mechanical Engineering Alumna '19
NSF I-Corps Cohort 2 ('19)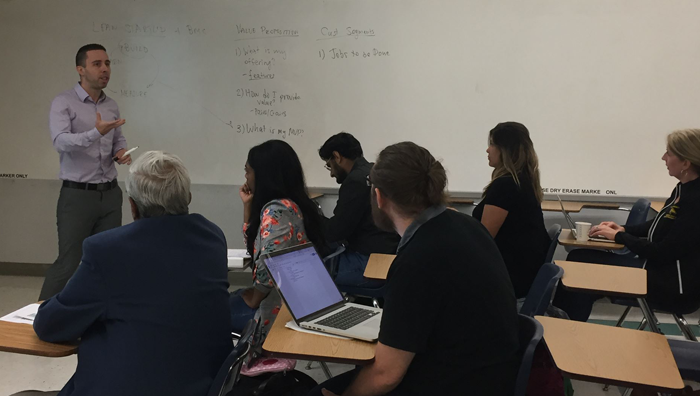 CPP NSF I-Corps Prepares for Sixth Cohort
Poly Post article featuring the 6th NSF I-Corps Cohort. Find more articles on the News and Publications page.