NSF I-Corps Teaching Team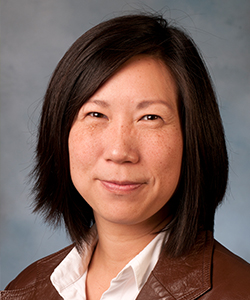 Dr. Winny Dong is a Professor in the Chemical and Materials Engineering Department, College of Engineering and the founding director of the Office of Undergraduate Research (OUR). She is in charge of program design and implementation, team and faculty recruitment, faculty support, and program assessment.
---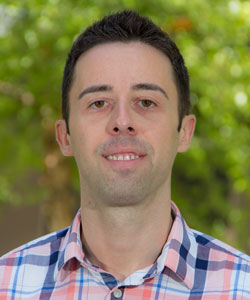 Dr. Trayan Kushev is an Assistant Professor of Entrepreneurship in the Management and Human Resources Department, College of Business Administration. He specializes in teaching the Lean Startup Methodology. Dr. Kushev will teach the NSF Abridged course to the I-Corps teams. He holds a Ph.D. degree from the University of Louisville. His primary research interest lies in the area of entrepreneurship. More specifically, he studies the decision-making and cognitive processes of entrepreneurs engaging in the entrepreneurial process. He consults for both profit and non-profit startups.
---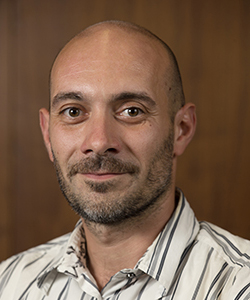 Dr. Giuseppe Lomiento is an Assistant Professor in the Department of Civil Engineering at the California State Polytechnic University, Pomona (Cal Poly Pomona). Prior to joining Cal Poly Pomona, he was an Asst. Project Scientist in the Structural Engineering Department at UC San Diego. His research focuses on earthquake engineering, with an emphasis on innovative technologies for enhanced seismic protection. He is also investigating Structural Health Monitoring methods to detect and identify hidden damages and progressive deterioration in civil infrastructure systems. Recent work includes NSF funded projects towards commercialization of new architected materials for seismic isolation technology.
---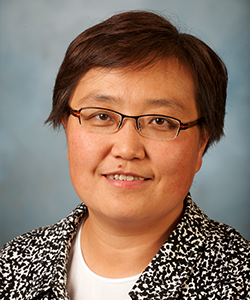 Dr. Yao Olive Li is an Associate Professor in the Department of Human Nutrition & Food Science, the Huntley College of Agriculture. With a training background in chemical and food engineering and more than twenty years' experience of research, teaching, and industrial consultation services across the USA, Canada, and China, Dr. Li has particularly strong expertise in the specialized area of novel food ingredient processing and delivery technologies for applications in fortified and functional foods. She served as a grant proposal reviewer for USDA Small Business Innovation Research (SBIR) program. Her current research focuses on post-harvest food processing technologies for sustainable agro-food production, including wastewater treatment and recycle and revalorization of agro-food processing byproducts for value-added food and feed applications. In summer 2017 she and her students were awarded with a mini-grant from CSU I-Corps training program. Upon successful completion of the program, her I-Corp team was recommended by teaching team to proceed on to the NSF I-Corps national competition.
---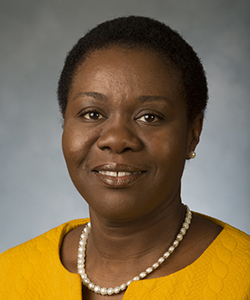 Dr. Olukemi Sawyerr is the inaugural Assistant VP for the Office of Academic Innovation (AI) and Professor of Strategy and Entrepreneurship at Cal Poly Pomona. Dr. Sawyerr supports the development and implementation of innovative curricula across the institution. The Office of Academic Innovation curates opportunities for experiential learning, discovery and innovation for the Cal Poly Pomona community through the Center for Community Engagement, Kellogg Honors College, Office of Undergraduate Research, Student Innovation Idea Lab, and Learn Through Discovery Initiative. She has overseen the creation of innovative learning spaces on campus including the iLab, the Library Maker Studio, and the off-campus Innovation Orchard incubator. Dr. Sawyerr has founded multiple innovative curricular and co-curricular programs including the Cal Poly Pomona Entrepreneurship in STEAM (E-STEAM), iStartup Academy, NASA Technology Assessment, and CPP Startup NASA programs. Dr. Sawyerr received her Ph.D. in Strategic Management from the University of North Texas. She is the Principal Investigator on Cal Poly Pomona's National Science Foundation I-Corps Site Grant and oversees the CPP I-Corps site. Her research interests focus on new technology startup firms and entrepreneurship education impact. Her research has appeared in multiple peer-reviewed journals and she has presented her work at national and international academic and professional conferences.
---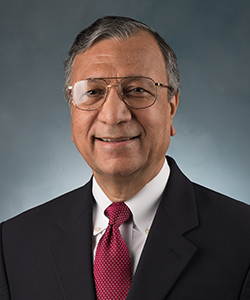 Dr. Sadiq Shah is the Associate Vice President for Research, Innovation and Economic Development. His focus is on program design and implementation, faculty recruitment and engagement, managing the IP process, development and maintenance of external collaborations, and advocacy with CPP central administration on the behalf of the program.
---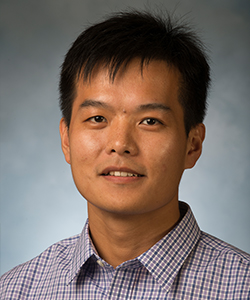 Dr. Yu Sun is an Assistant Professor of Computer Science (CS), College of Science. He has expertise in the areas of cloud computing, mobile computing, Internet-Of-Things (IoT) and large-scale distributed systems. Dr. Sun has founded and been involved in a number of startup companies. Before joining Cal Poly Pomona, he was a post-doc research associate at Vanderbilt University, conducting research on applying Bluetooth sensors to build a large-scale indoor navigation system, which has been transferred into the startup company – Ziiio, Inc. From 2012 to 2014, he worked as the Director of Engineering at Cloudpoint Labs – a startup company built based on a collaboration project between Virginia Tech and Vanderbilt University, where he led the research and development on the infrastructure of the high-precision 3D augmented reality technology for mobile platforms. He also worked in Amazon Web Services as a software engineer and participated in the development of the world's first cloud-based mobile web browser for Amazon Kindle Fire tablet. In 2014, he founded SoftCom Lab in the Computer Science Department to organize students on research and startup projects. Dr. Sun is the recipient of Google IgniteCS award, leading various CS programs for local school districts.