About Us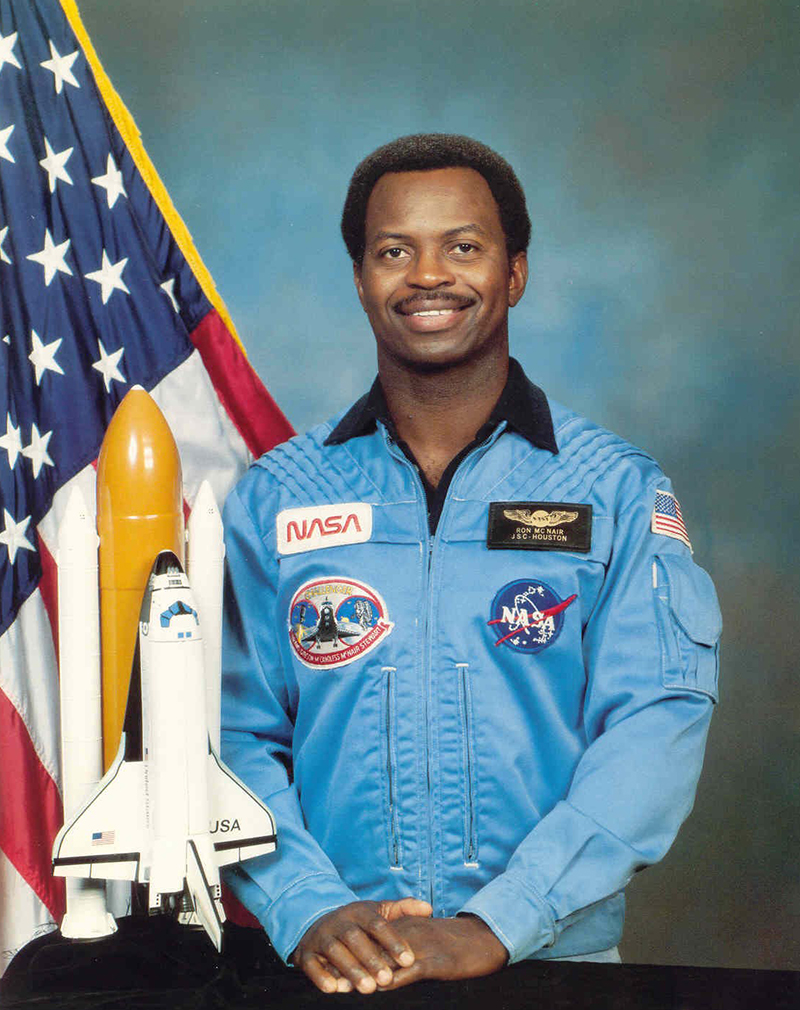 About Ronald E. McNair

Whether or not you reach your goals in life depends entirely on how well you prepare for them and how badly you want them. You're eagles! Stretch your wings and fly to the sky. - Ronald E. McNair
The second African American to fly in space, Ronald Ervin McNair was born October 21, 1950, in Lake City, South Carolina. In 1971, he received a bachelor's degree in physics, graduating magna cum laude from North Carolina A&T State University (Greensboro). In 1976, he received his Ph.D. in physics from the Massachusetts Institute of Technology.
Ronald McNair, nationally recognized for his work in the field of laser physics, was selected as one of thirty-five applicants from a pool of ten thousand for the astronaut program in 1978. McNair received three honorary doctorates, a score of fellowships, and commendations. In addition to his academic achievements, he achieved a black belt in karate and was an accomplished saxophonist.
Ronald McNair died on January 28, 1986, in a fiery explosion nine miles above the Atlantic Ocean along with six other crew members aboard the space shuttle Challenger. After this national disaster, the Ronald E. McNair Post Baccalaureate Achievement Program was created in honor of McNair and to help other students succeed and achieve their academic dreams.
Program Description
---
The Ronald McNair Post-Baccalaureate Achievement Program provides undergraduate students an opportunity to work with a faculty mentor, explore and research in their discipline, while preparing for future graduate school enrollment.
The program is named for Ronald Ervin McNair, one of the first African-American astronauts and is designed to increase the number of low-income, first-generation students, or underrepresented students in doctoral degree programs.
The McNair Scholars Program is funded by a grant from the United States Department of Education.
Program Benefits
Working with a faculty mentor
Completing a research project and paper
Preparing for graduate level studies
Mentoring high school students
Receiving a stipend upon completion of internship requirements
Program Highlights
Individualized research projects
Training in the use of qualitative and quantitative research methods
Faculty mentors
Research seminars
Graduate school application workshops
Graduate Record Examination (GRE) preparation course
GRE fee waiver
Travel opportunities to academic conferences throughout the country
Individualized academic and career counseling
Monetary assistance to visit graduate schools
Assistance in obtaining graduate school scholarships