Outstanding Advisor Awards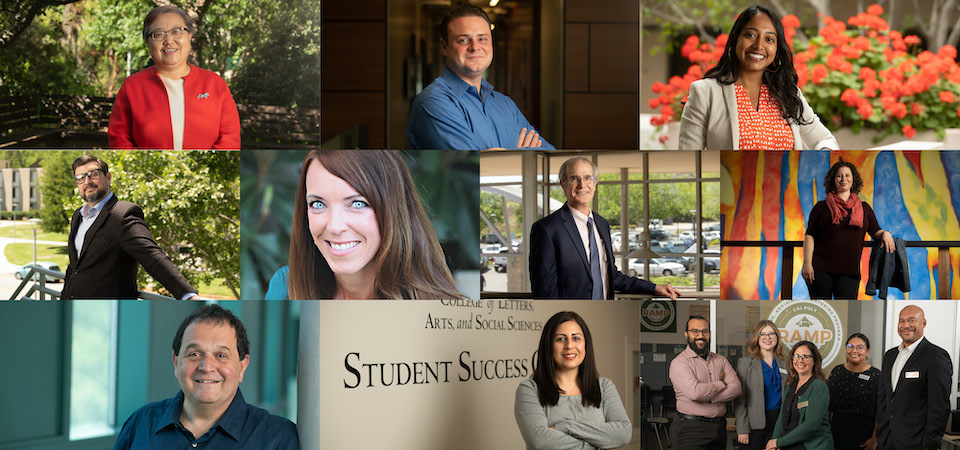 The Outstanding Advisor Awards recognize the outstanding efforts on this campus to support student success. They recognize individuals and programs that encourage students to establish goals and objectives, that seek practical and innovative solutions to students' problems, and that seek opportunities to grow professionally.
Each year the campus chooses one faculty member in each academic college, one staff member from Academic Affairs and one from Student Affairs, and one program from either Academic Affairs or Student Affairs to receive this award.
2021-2022 Outstanding Advisor Awards
Due to the social distancing guidelines related to COVID-19, the 2021 - 2022 Outstanding Advisor Awards will be held virtually this year. 
Updated: Tuesday April 26, 2022
3:00 - 5:00pm
If you have questions, please contact Pedro Navarro at 909-979-6671 or pnavarro@cpp.edu.
Congratulations to this year's winners:
Faculty
Dr. Yao (Olive) Li
Nutrition and Food Science, Huntley College of Agriculture 
Dr. Anthony Orlando
Finance, Real Estate and Law, College of Business Administration
Dr. Liane Hypolite
Educational Leadership, College of Education and Integrative Studies
Dr. Jonathan Puthoff
Chemical & Materials Engineering, College of Engineering 
Professor Melissa Flicker
Art, College of Environmental Design
Dr. Don St. Hilaire
Hospitality Management, Collins College of Hospitality Management
Professor Sarah Krainin
Theatre and New Dance, College of Letters, Arts, and Social Sciences
Dr. Samir Anz
Chemistry, College of Science
Staff
Ms. Maria Anzaldo
College of Letters, Arts, and Social Sciences, Academic Affairs
Program
Reading, Advising, & Mentoring Program (RAMP)
Academic Affairs