Pace Setters Celebrates its 30th Anniversary
A special 30th anniversary luncheon was held on April 26, 2012 at Kellogg House Pomona. The event began with an authentic Santa Maria style BBQ, a private tour of Kellogg House Pomona, as well as an organ recital on the home's 1925 theater-style Wurlitzer pipe organ.
Keeping Pace with Pace Setters: A Brief History
As the official organization for retired faculty and staff of Cal Poly Pomona, including the Foundation, ASI and the Cal Poly Pomona Federal Credit Union, Pace Setters was the brainchild of President Hugh O. La Bounty, who wrote to retired faculty and staff in February 1981:
"In an attempt to better serve your needs, and those of the university, I have decided to establish an organization for retired faculty and staff with Dr. C. Edwin Harwood as the interim chair. Many of you have demonstrated a sincere and continued interest in the affairs of Cal Poly Pomona, and I believe the advice and contributions such an organization can make to this university are invaluable."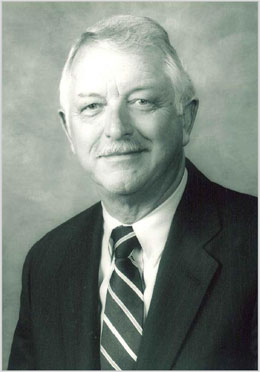 Pace Setters was the brainchild of University President La Bounty in 1981.
The first Pace Setters president was Professor Emeritus C. Edwin Harwood, who retired in 1980 from the English & Foreign Languages Department and stated in the Bulletin, "The purpose of the organization will be fellowship and service."
In May 1981, the first Pace Setters luncheon was held as a "reunion" of retired faculty and staff, with nearly 50 retirees in attendance. Original dues were just $5. Today, there are more than 1,000 retired faculty and staff from Cal Poly Pomona and more than 150 of them are dues-paying members of Pace Setters. Dues are $10 a year, which is renewed during the member's anniversary date. Membership support is the primary funding source for the Pace Setter newsletter and other support operations.
Since its inception, Pace Setters strives to develop programs and activities for the benefit of its members, including promoting fellowship among members, engaging in university activities, and other mutually beneficial relationships between the university, the Foundation, Associated Students Inc., the Credit Union and their retirees.
The naming of the group enjoyed an interesting history, according to longtime member Irene Lovewell, who states, "We could have been 'Knights and Ladies of Kellogg' or 'Kellogg Specials' or (horrors!) 'Kellogg Flakes!' Thankfully, 'Pace Setters' was chosen."
Even before retirement, Lovewell had an opportunity to participate on the Pace Setters first board when her supervisor Henry House agreed to her helping the group with secretarial duties.
"What an absolutely delightful assignment that was, to see this creative board hard at work and having fun," says Lovewell who worked at Cal Poly Pomona for 36 years as an evaluations officer in the Admissions, Records & Evaluations Department.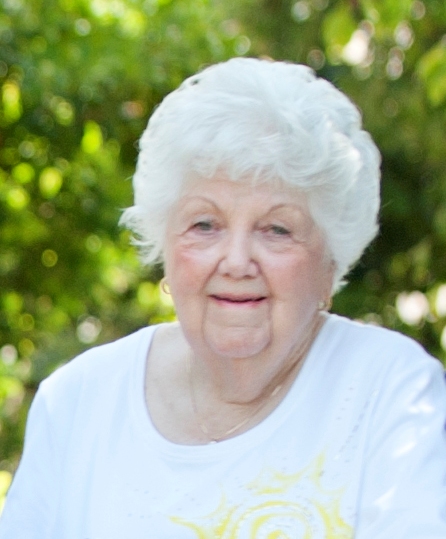 Irene Lovewell was president of Pace Setters from 1998 to 2000.
"Kudos to our Pace Setter founders, with familiar names such as La Bounty, Harwood, Fulbeck, Batcheller, Canham, Lacy, Merrow, and more, to have the foresight to realize that the formation of this group of retired faculty and staff would grow into a workable entity to keep retirees as a vital part of the Cal Poly Pomona family," she says.
Lovewell qualified for membership in Pace Setters when she retired in 1992, becoming active right away. She served as president from 1998 to 2000 and received the university's Outstanding Emeritus Staff Award in 2000.
"We were always anxious to have entertaining and meaningful programs for our meetings," she recalls. "Some of us will remember the hilarious program given by Seldon Kempton. He had taken photographs of his favorite hobby which he shared: traveling around California to visit outhouses."
Through the years, Lovewell states that Pace Setters has made donations to several campus groups, such as the library, Rose Float and others. "At one time, we administered a mathematics scholarship fund that had been made by Ginger Friedman in honor of her husband, Dr. Stuart Friedman. Early records also showed that donations were made by original Pace Setter members to a scholarship fund," she says.
Since its first luncheon in 1981, Pace Setters have consistently met twice a year with luncheon programs that included musical performances, lectures by current Cal Poly Pomona faculty and presentation from university administrators to keep Pace Setters engaged with the university. An average of 70 Pace Setters and guests attend the bi-annual luncheons, which are coordinated by the office of Ron Simons, associate vice president for special projects in University Advancement. He serves as the Pace Setters campus administrative coordinator.
Current President Kathy Harcharik (2011-2013) and her board have proposed a new set of programs for Pace Setters, which include the creation of an email newsletter (which began in Fall 2011), a website as well as various new services and programs, such as mixers, tours and as well as an upcoming student scholarship fund.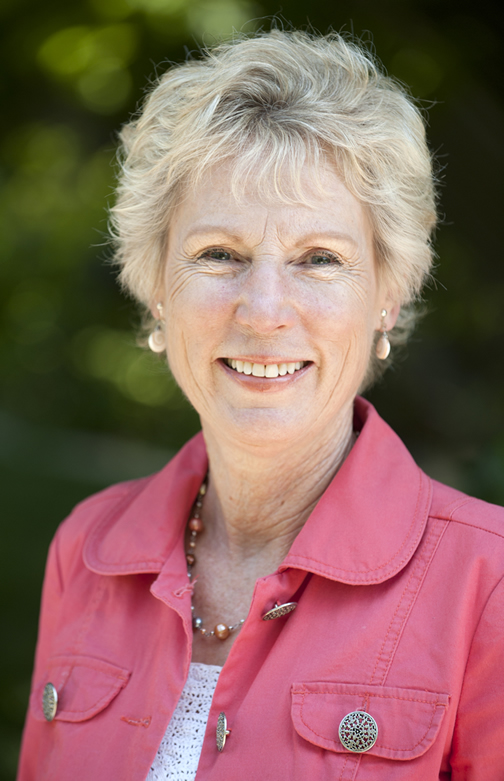 Pace Setters President Kathy Harcharik is leading plans for the 30th anniversary celebration.
"Congratulations to Pace Setters for the wonderful history of service to its members and the university," says Harcharik. "We hope to continue and build on this tradition by offering even more opportunities to connect with each other and the campus."
For more information on Pace Setters or to join, visit www.cpp.edu/~pacesetters or email pacesetters@cpp.edu.
Anniversary Celebration Features Organ Recital at KHP
Kellogg House Pomona was renovated in 1998 by the W.K. Kellogg Foundation to bring the house back to its 1920's glory days when Kellogg family used the home as their winter retreat. During the renovation, the home's original pipe organ from the Skinner Company had been replaced by a contemporary 1925 theater-style Wurlitzer Pipe Organ, which was previously installed in Ontario's Granada Theater.
"Mr. Kellogg loved to have pipe organ music played for his guests on summer nights. The pipes are cleverly built into the built basement, creating a spacious area to store what was heard and not seen," according to the Kellogg House Pomona website.
During the heyday of silent films, theater organs often were "used to provide musical accompaniment for silent movies, as well as for intermissions and occasional concerts," says Martin Stoner who has assisted in the university in rebuilding the house's pipe organ.
"These organs are very versatile musically and can be used to play classical as well as popular music of all kinds," he states.
The Kellogg House Pomona Wurlitzer is equipped with a 3- keyboard console with a modern processor-control system with extensive memory to hold preset registrations of pipe voices to accommodate musical pipe organ settings for up to eight organists or very complex settings for the most demanding concert use.
"But the lush and emotionally moving sounds of the organ are produced by the original mighty Wurlitzer pipes housed in the basement chamber and communicated to the historic living room of the mansion to envelope the audience in musical pleasure without peer," says Stoner.
"The organ is available for use as an unforgettable touch for any Kellogg House Pomona event, including weddings, receptions, concerts, accompaniment to silent films, luncheon and dinners, or other special occasions where the unique the unique combination of the ambience of historic Kellogg House and its magnificent organ will make a lasting impression," he adds.
Pace Setters enjoyed a piece of this "lasting impression" on April 26, 2012 when they were treated to a live organ recital by Tony Wilson, an accomplished and widely known theater organ artist, during the Spring Luncheon in honor of the group's 30th anniversary.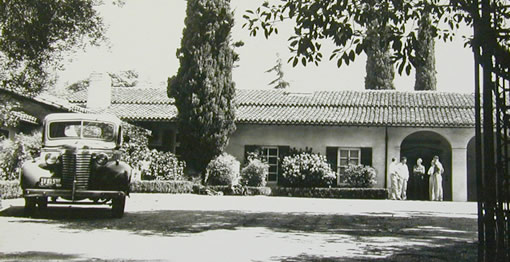 The Pace Setters' 30th anniversary luncheon was held at Kellogg House Pomona (Above is a historical photo circa 1940s).