Fall Pumpkin Field Trips
Pumpkin Field Trip Reservations 
Update 9/18/2023: All our field trip slots are full. New reservation requests will be placed on a waiting list in case of cancellations.
We look forward to a fun and educational October! 
Stay in touch and get the latest updates. Join our email list or follow us on Facebook.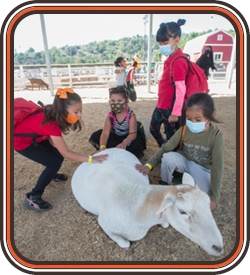 Package #1:
Includes everything in the Patch: Select One Pumpkin* Any Size From the Field or Kids Patch, Farm Kids Country Fair with Kids Corn Maze & Activities, PumpkinLand,  and the Sunflower Field
Package #2:
Includes All Patch Activities in Package #1 PLUS Petting Farm, Large Corn Maze, Children's Garden & Hay Wagon Ride
*Excludes specialty pumpkins
Package #2 Parent / Adult:
Gives an accompanying adult access to all activities in Package #2 except a pumpkin -. Only Parents that have been registered by the School/Group may attend a Field Trip.
Additional Pumpkins May Be Purchased

NOTE:  1 Teacher and 1 Aide for each group of up to 25 children will not be charged to participate in activities. If you have special needs children their aide will not be charged to participate. DOES NOT INCLUDE A PUMPKIN.
It is estimated that completing all the activities can take between 2 - 2½ hours.
Field Trip Activities

Pick-Your-Own Pumpkin - (allow 30 minutes)
The Pumpkin Patch will be filled with thousands of pumpkins. Field Trips include a visit to the large patch where you can select a pumpkin of any size or the smaller-sized Kid's Patch, perfect for the younger ones. Additional pumpkins will be available for purchase.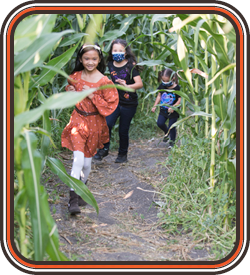 Big Corn Maze - (allow 20 minutes)
The Corn Maze is full of twisting paths designed to confuse and confound, but be assured - there is a way out! (difficulty level: challenging)
Petting Farm - (allow 30 minutes)
Children love learning about our friendly farm animals which include sheep, several breeds of goats, and other farm friends. Learn what they eat, their unusual teeth, and other ways animals are unique from people. Students will also learn how cloth is created from wool, including dyeing with natural colors. 
Hay Wagon Ride & Farm Tour - (allow 20 minutes)
Climb aboard the antique tractor-pulled wagon ride for a tour of the Discovery Farm at AGRIscapes and it's a great place for a group photo op!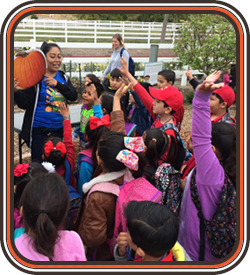 Farm Kids Country Farm- (allow 20 minutes)
Includes a Mini Corn Maze and other fun fall activities.
Children's Garden - (allow 20 minutes)
The Children's Garden is a fun place to learn about how our food grows. It includes a Healthy Eats nutrition program, the crazy world of Good and Bad Bugs, and a gooey Pumpkin Dissection all in a Fall setting. Students will also plant a seed in a cup to take home. 

Reserving a field trip is easy in three steps:
 

Check the availability calendar below to find dates & times that work for your group.

 Click on "Reserve a Spot" below the calendar, and then fill out the form requesting your preferred dates and times.
You will receive an email confirmation with follow-up information, once your request has been approved.
Availability Calendar
Know someone who might be interested in field trips? Share this postcard with them!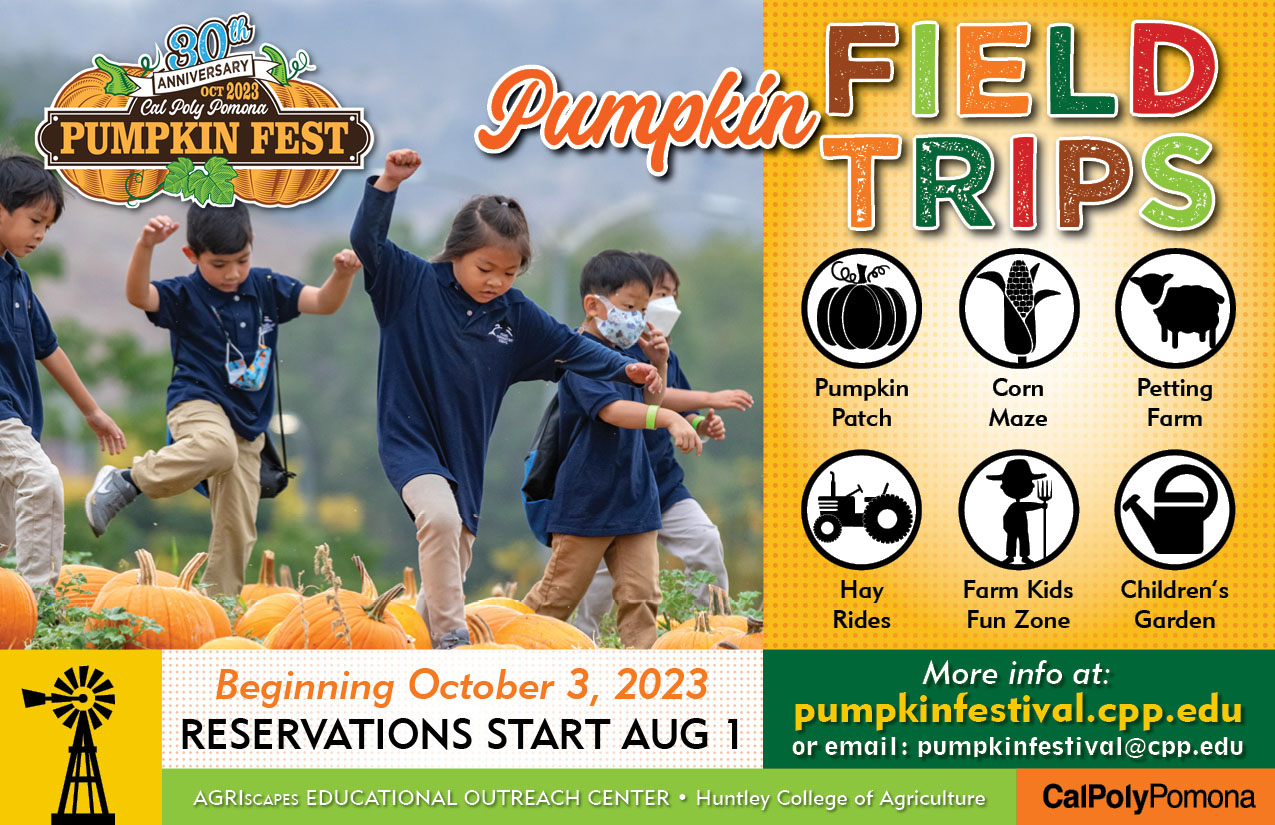 FAQs
Parents, chaperones, and/or siblings can attend a field trip if your school/group allows. They must be included on the attendance list, and fill out the liability waiver.
A typical Pumpkin Patch field trip takes between 1-1/2 to 2-1/2 hours depending on the activities you choose to enjoy, please plan on additional time if you will take a snack or lunch break. Picnic tables are provided on a first-come, first-served basis. We request that you arrive 15 minutes before your start time to allow for check-in.
Yes, all field trip participants including adults must fill out and return the Liability Waiver form that will be provided with your confirmation e-mail. Unfortunately, we cannot allow those without the completed forms to participate.
Payment can be made with cash, check (payable to the Cal Poly Pomona Foundation), or credit card. Check and credit card refunds are not possible.
Yes, there are several areas. They are available on a first-come, first-served basis. 
Absolutely! Parents and others accompanying field trips can purchase additional pumpkins from the field or the Kid's Patch.
The Cal Poly Pomona Pumpkin Patch is at the AGRIscapes Agriculture Outreach Center, located at the corner of Temple Avenue and South Campus Drive in Pomona. Enter the property on South Campus Drive and follow the signs.
Address - 4102 S. University Dr., Pomona, CA 91768