The Huntley College of Agriculture Presents the 2023 Cal Poly Pomona Pumpkin Fest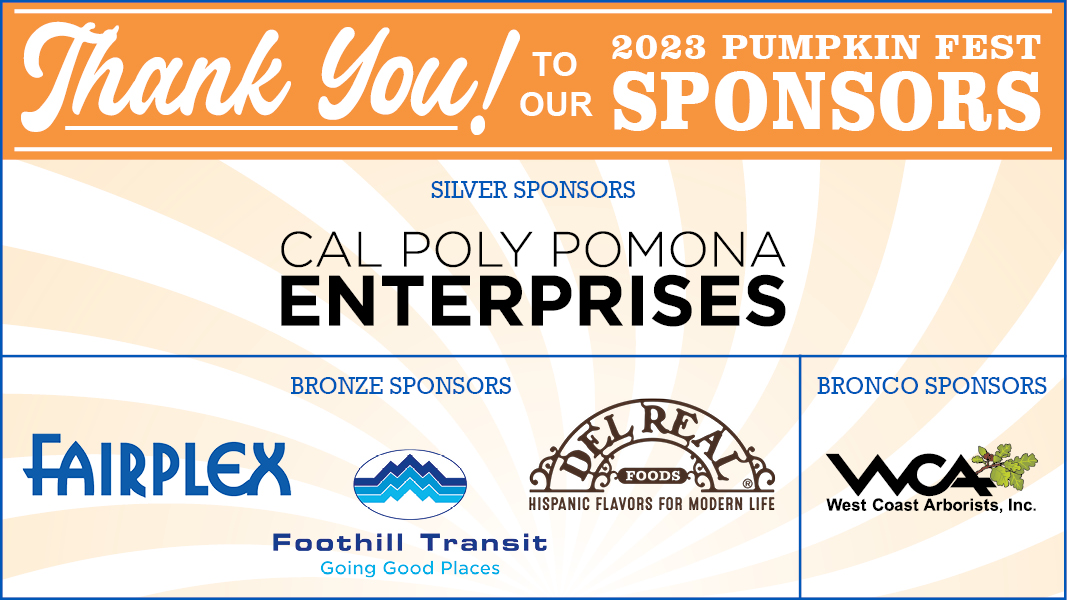 The Cal Poly Pomona Pumpkin Fest is back for its 30th year!
For 30 years, the Huntley College of Agriculture at the university has organized this event for the community. From a humble patch by the side of the road where people could cut their own pumpkins off the vine, the festival has grown into a month-long series of events and activities. It has drawn as many as 120,000 visitors in October, making it one of the largest events in the entire California State University system.
The Huntley College grows 40,000 pumpkins, two corn mazes, and a sunflower field, and brings a petting farm to the festival. Visitors can also play games, enjoy hay rides, listen to live music, and observe displays and demonstrations from Huntley College student clubs and agriculture-related organizations. Food and drinks are available to purchase from vendors. 
You'll find all the information you need to plan your visit to our pumpkin patch. We hope to see you here and that you have a great time!
Attractions
From a giant corn maze to a petting farm, we've got lots of activities. Did we mention we also have pumpkins? Check out all the attractions that we have!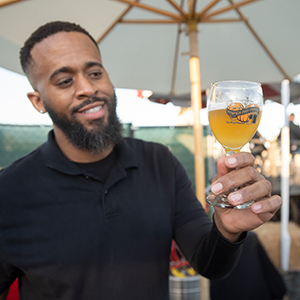 Preview Night
Enjoy food tasting and award-winning beer and wine at the Second Annual Pumpkin Fest Preview Night on Friday, Sept. 29! This is a special event that requires separate admission from the Pumpkin Fest!
Field Trips
Sign up for fun and educational field trips at the Pumpkin Patch in October! Update 9/18/2023: All of our field trip slots are full. New reservation requests will be placed on a waiting list in case of cancellations.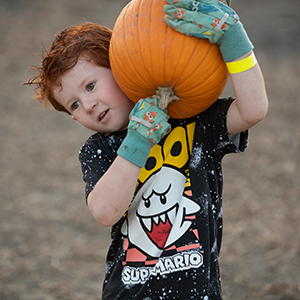 Bulk Purchase or Donation Requests
We have a limited number of pumpkins available for donation. We also sell pumpkins in bulk. Submit your request form here.
Student Club Booths
Student clubs in the Huntley College of Agriculture will have booths at the Pumpkin Fest throughout October. The clubs offer food, games, clothing, merchandise, and other activities for sale.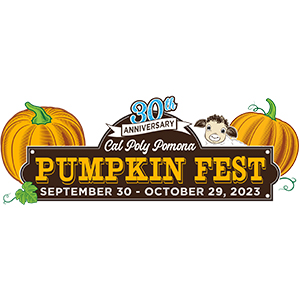 Sponsorships
We invite you to join us in sponsoring the Pumpkin Fest! Connect with more than 100,000 visitors to the pumpkin patch throughout October, including Cal Poly Pomona alumni, students, faculty, staff, and friends!