2020-21 Day of the Advisor Conference

 November 6, 2020 from noon to 3:30 p.m. 
Virtual Conference
Schedule
---
Greeting/Agenda Review (noon to 12:05 p.m.)
President Coley's Welcome (12:05 to 12:10 p.m.)
Provost Alva's Remarks on Advising (12:10 to 12:20 p.m.)
Advising by the Numbers with Dr. Cecilia Santiago-González (12:20 to 12:30 p.m.)
Presentation and Activity with Dr. Chrissy Roth-Francis (12:30 to 1:15 p.m.) 
Getting Through This
Break (1:15 to 1:45 p.m.)
Vision for Equity in Advising with Dr. Terri Gomez (1:45 to 2 p.m.)
Presentation and Activity with Dr. Alejandro Covarrubias (2 to 3:30 p.m.)
Our Material Hope: Identifying our gifts and strengths for change during challenging times
This presentation integrates elements of Duncan-Andrade's Critical Hope framework with Strengths theory and Yosso's Community Cultural Wealth model to ground the participants in their power, individually and collectively, to create more inclusive and equitable campus environments. Participants will be led through a series of reflections about the ways higher education perpetuates false hope for marginalized students AND how they can utilize their strengths, multiple identities and positional power on campus to authentically and audaciously support CPP students.
Wrap-Up and Thank Yous (3:30 p.m.)
About Our Presenters
---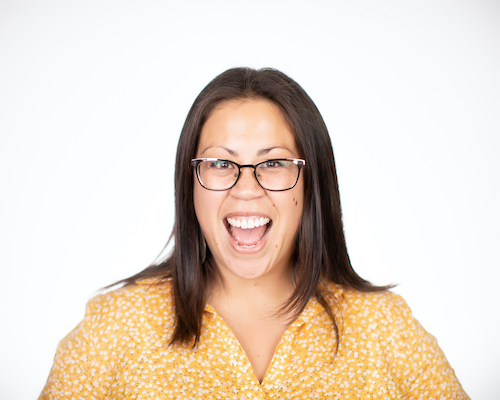 Dr. Chrissy Roth-Francis
Chrissy is a learning leader, a mother of two young kids, and a strategic curriculum builder. She is a Principal Learning Partner at LinkedIn where she creates and delivers learning experiences for the company's 15,000 employees so they can do the best work of their careers. Prior to working in the tech industry, Chrissy served as the Assistant Dean of Students and Director of New Student Services at UC Berkeley and on the board of directors of NODA- the Association for Orientation, Transition and Retention in Higher Education. Chrissy earned her Ed.D at USC, her master's degree at NYU and bachelor's degree at Cal Poly San Luis Obispo.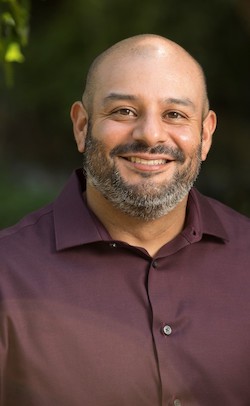 Dr. Alejandro Covarrubias
Alejandro Covarrubias (he/him/his) is the Executive Director of Student Inclusion and Belonging at Cal Poly Pomona. Prior to Cal Poly Pomona, he served as an Assistant Professor in Leadership Studies at the University of San Francisco for three years; and has over a decade of experience as a Student Affairs Practitioner in the areas of housing and residence life, multicultural affairs, gender equity centers, and LGBTQ centers. Alejandro also has over 13 years of experience as a diversity and social justice educator and consultant; and is a faculty member for the Social Justice Training Institute (SJTI.org). He earned his Ed.D. in International and Multicultural Education with an emphasis in Human Rights Education at the University of San Francisco; and received an M.S. in Student Affairs in Higher Education with a graduate certificate in Women's Studies from Colorado State University.
Personally, Alejandro is grounded in the power of critical hope and the examination of oppression from the individual, group, and systemic levels. He approaches social justice work through an intersectional and analytical lens that bridges the power of storytelling with theoretical foundations. He is dedicated to challenging himself and others to think critically about social justice and identity issues holistically through the head, the heart and the body.