FRL Alumni Highlights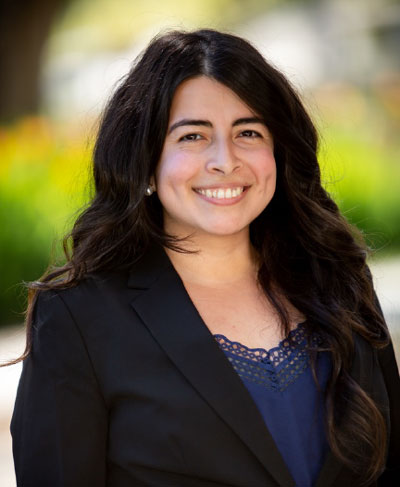 Sindy Fabrizio - Spring 2021
Sindy Fabrizio graduated in Spring 2020 as an FRL major and immediately went on to pursue a Master of Finance from the University of California, Riverside. Currently, Sindy also works for Union Bank as Graduate Student Finance Analyst, where she helps her team underwrite tax exempt bonds and interest rate derivative products.
During her time at Cal Poly, she found the FRL program helped her significantly in acquiring the soft and technical skills she needed to be competitive in the finance industry. She was also involved in campus activities, the most notable being the SMIF program. Through the SMIF program, she learned how to perform intrinsic equity research, financial modeling, and enhance her presentation skills. Led by Professor Tomkoria, the program gives students the opportunity to manage a large real-asset portfolio aided by the Bloomberg terminals. She was also part of the Fall 2019 team that participated and presented in the CFAOC's annual RFP competition. With the leadership and guidance of Professor Tomkoria, the team took 1st place in the competition.
Sindy is grateful to all her FRL professors for their dedication and passion at teaching students real world finance material, using CPP's motto "Learn by doing". Sindy will graduate from her master's program in Fall 2021 and will be pursuing a career in investments management at the same company. Her advice to all finance students is to get outside of your comfort place and become involved in the finance community. Becoming active in your trade will help you build a strong network of peers and mentors. Lastly, don't forget about those who have helped you along the way and remember to pay it forward!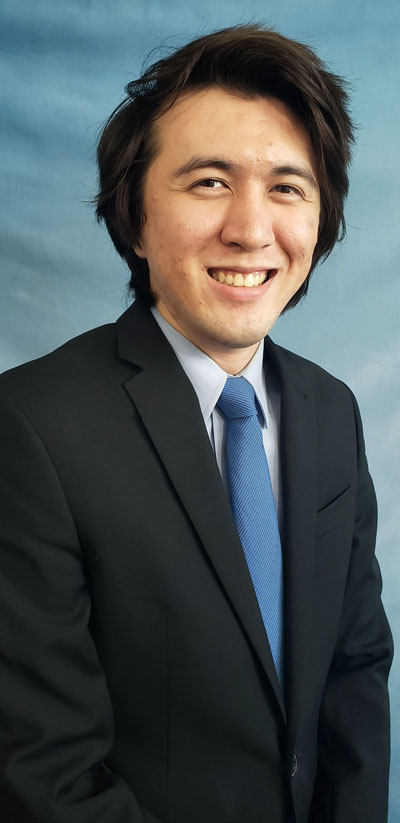 Joseph Baierl - Spring 2021
Joseph Baierl graduated in Spring 2021 as an FRL and ACC double major from Cal Poly Pomona and accepted a full time offer to work as a Client Analytics Specialist with Capital Group. During his time at CPP, he was involved in numerous organizations including President of the Finance Society and Managing Director of the Student Managed Investment Fund (SMIF). These experiences helped cultivate his interest in asset management and led to successful internship placements at Nile Capital Group and PIMCO.
He embodied the Cal Poly Pomona's "Learn by Doing" mantra and competed in the Chartered Financial Analyst Orange County's (CFAOC) SMIF competition and CFA Institute Research Challenge (IRC). As the Managing Director of Cal Poly Pomona's SMIF team, he led the team to a first-place finish in CFAOC's SMIF competition for the first time in CPP's history. Following these competitions, he remained committed to these programs by sharing his insight and experience with other students.
As the President of the Finance Society, he organized weekly industry speaker events, corporate tours, workshops, and was pivotal in leading the Finance Society in earning the Financial Management Association's Superior Chapter award, an award only bestowed to the top 10% of Finance Student Clubs nationwide.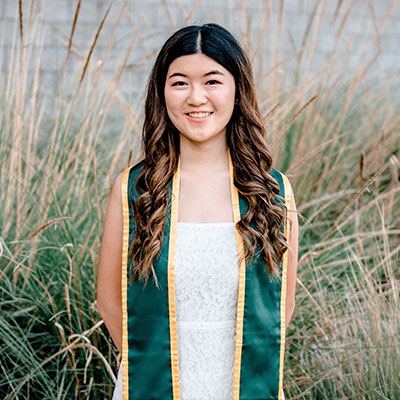 Clara Choi - Spring 2020
Clara Choi graduated in Spring 2020 as an FRL major from Cal Poly Pomona. She accepted an offer as a FP&A Systems Analyst at ServiceNow. During her time at CPP, she was involved in several organizations, including Alpha Kappa Psi, Inter-Hall Council, UBSS, SMIF, and ASI.
Through these involvements, she was able to meet other individuals and learn about their passions/careers to find her own path. By working with different groups of people in and outside of the classroom environment, she learned the importance of communicating and time management.
Besides soft skills, she has been able to apply her knowledge from FRL courses that focused on excel and case studies. Her advice to current FRL students is "If there is no risk, there is no reward. Take on challenges — you may be surprised to learn what you are capable of achieving."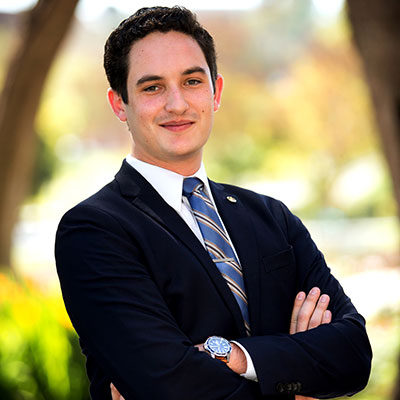 Zachary Winkle - Fall 2020
Zachary Winkle graduated in Fall 2020 and immediately accepted an offer to work as a Financial Analyst for Strategic Equity Group (SEG). He found the Finance, Real Estate, and Law department and greater campus to be great facilitators of growth opportunities. They opened the doors to many undergraduate activities that he would accept while balancing a 4.0 GPA and simultaneously working three jobs.
As a Sophomore, he founded Cal Poly's chapter of Sigma Phi Epsilon (SigEp), a fraternity dedicated to Building Balanced Men. He is abundantly grateful for the campus's support in setting up an organization that would help him grow as a leader, and as an analyst (as he would go on to serve in the national organization's Headquarters Audit Review Committee). It was the College of Business; specifically, the Finance, Real Estate, and Business Law (FRL) Department; that would define the next steps in his journey to a professional career. Zachary entered CPP's CFAOC Student Managed Investment Fund (SMIF) Team led by Professor Tomkoria, where he was exposed to real-world asset management. He and his team won the CFAOC SMIF competition for the first-time in University history and went on to manage approximately $300K with the aid of the Bloomberg Lab.
As he began to narrow his focus to the valuations industry, he entered Cal Poly's CFA Investment Research Challenge (IRC) Team, where worked with a team of top FRL students to produce a sell-side analyst report, placing 3rd in the region with highest marks in the written report. It was this activity that Zachary claims best displays the spirit of "Learn by Doing" as it prepared him for the exact responsibilities he will be assuming at SEG.
Despite the challenging job market during the pandemic, Zachary has accepted a position at SEG and is excited to enter the investment banking and valuation advisory services industry. He is also greatly appreciative to be working close to his family in his dream location of Orange County with a company that shares his values of integrity and hard work. Zachary states that he is "blessed and abundantly grateful for the support of Professors Tomkoria, Yu, and Muhtaseb." Without them, he claims that he would not be in his current, fortunate position.
Zachary, we wish you the best in your future as a Bronco alumnus and are delighted to have been a part of your successful journey.