Announcements
2022
Cavin
Family Traveling Fellowship: Registration open through April 7
March 2, 2022 — For more than a decade, the Cavin Family Traveling Fellowship has been awarded to recent architecture graduates to give them the opportunity to independently travel abroad to study architecture.
This year's fellowship will award $20,000 for 10 weeks of travel and research, the theme of which is to be directed by the recipient.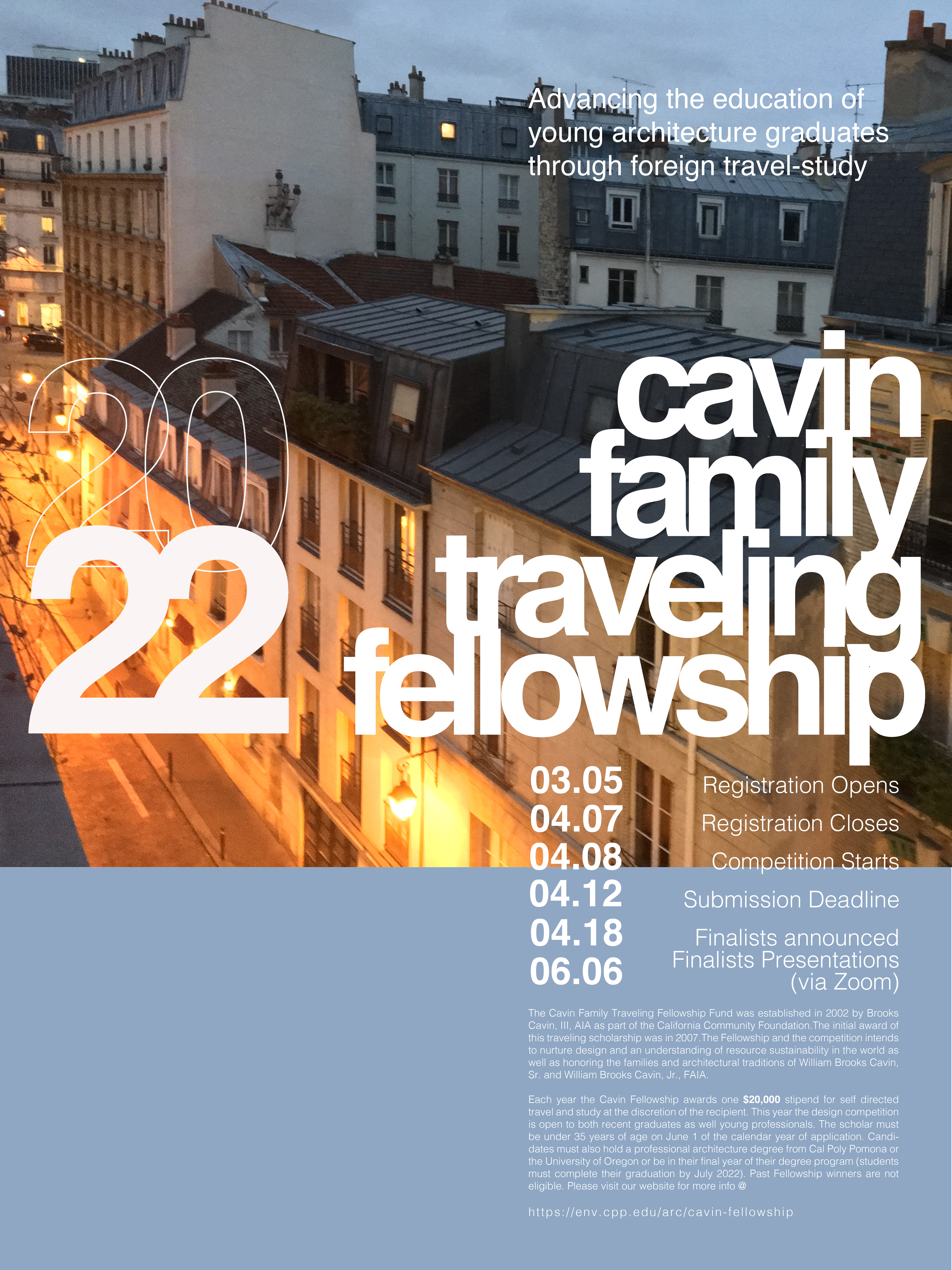 The awarding of the fellowship is the result of a two-stage design competition held in June. It is eligible for recent graduates (Class of 2021) and early-career professionals up to the age of 35 from the architecture programs of Cal Poly Pomona and the University of Oregon. 
2022 Cavin Competition Schedule
March 5: Registration Opens
April 7: Registration Closes April 8-12: First Round Charrette May 6: Final Round, Presentations, Awards
Please note: Due to Cal Poly Pomona's response to the COVID-19 pandemic, the Cavin Family Traveling Fellowship reception and finalist presentations will be replaced by an online presentation by the candidates on May 6. Additionally, the required period of travel for the fellowship may be amended for 2021 to allow time for travel restrictions to be lifted.