Selection Process
Eligibility
The Cavin Scholar must be under 35 years of age on March 1 of the calendar year of application. Candidates must hold a professional architecture degree from Cal Poly Pomona or the University of Oregon or be in their final year of their degree program (students must complete their graduation by July 2018). Past Fellowship winners are not eligible.
Process
Applications and signed letters of agreement are due to the Fellowship Secretary by the stated deadline. The design competition brief will emphasize issues of resource sustainability as integral aspects of architectural design. The design competition starts at 5:00 pm PST on the Friday of the charrette weekend and closes precisely at 5 p.m. PST the following Tuesday. Applicants must download the competition program, complete their design and then upload their finished submission on the Cavin Family Traveling Fellowship web site. The design competition is absolutely an individual effort.
The selection jury is to be designated by the Fellowship Secretary and may include Cal Poly Pomona and University of Oregon Architecture faculty, and other practitioners.
During the first phase of the selection process 4 to 6 finalists will be selected. Finalists will be required to submit physical boards of their project design for the final review without modifications. Finalists must attend the final jury at their own expense and maybe reimbursed up to $200 for printing, shipping, and/or travel.
Finalists will participate in a discussion of their design ideas and project concepts with the jury and Fund representatives. Additionally, they will be asked about their travel-study plans and what they believe can be accomplished through this opportunity if selected. The jury will officially designate the year's Cavin Scholar as well as an alternate.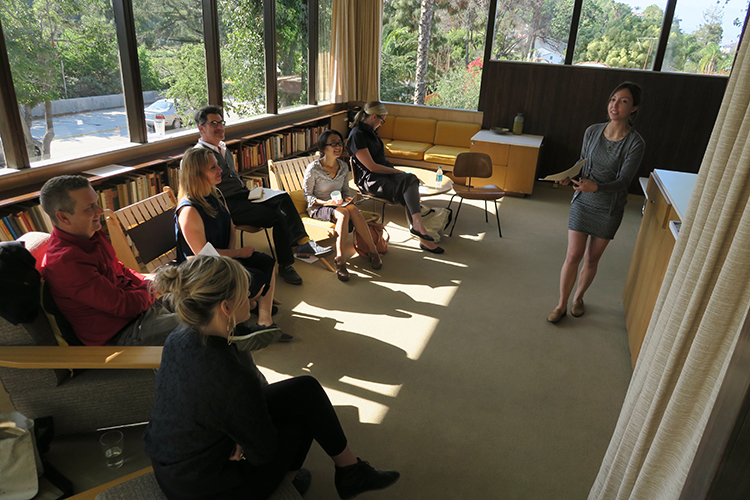 Key evaluation criteria for the competition include the following:
Inventiveness of proposed solution
Strong organizing concept or thesis
Poetic quality and/or philosophical rationale
Clear strategies for project sustainability
Clear development of structure, systems, circulation and materials
Positive response to site and context
Quality, completion, clarity and effectiveness of presentation
Travel-study plans
The Cavin Traveling Fellowship Subcommittee reserves the right to decline to designate a Scholar in any year in which competition submissions do not, in its judgment or the judgment of the selection jury, show adequate merit, or due to lack of funds.