Advancing the Education of Young Architecture Graduates and Emerging Professionals through Foreign Travel-Study
The Cavin Family Traveling Fellowship Fund was established in 2002 by Brooks Cavin, III, AIA, as part of the California Community Foundation.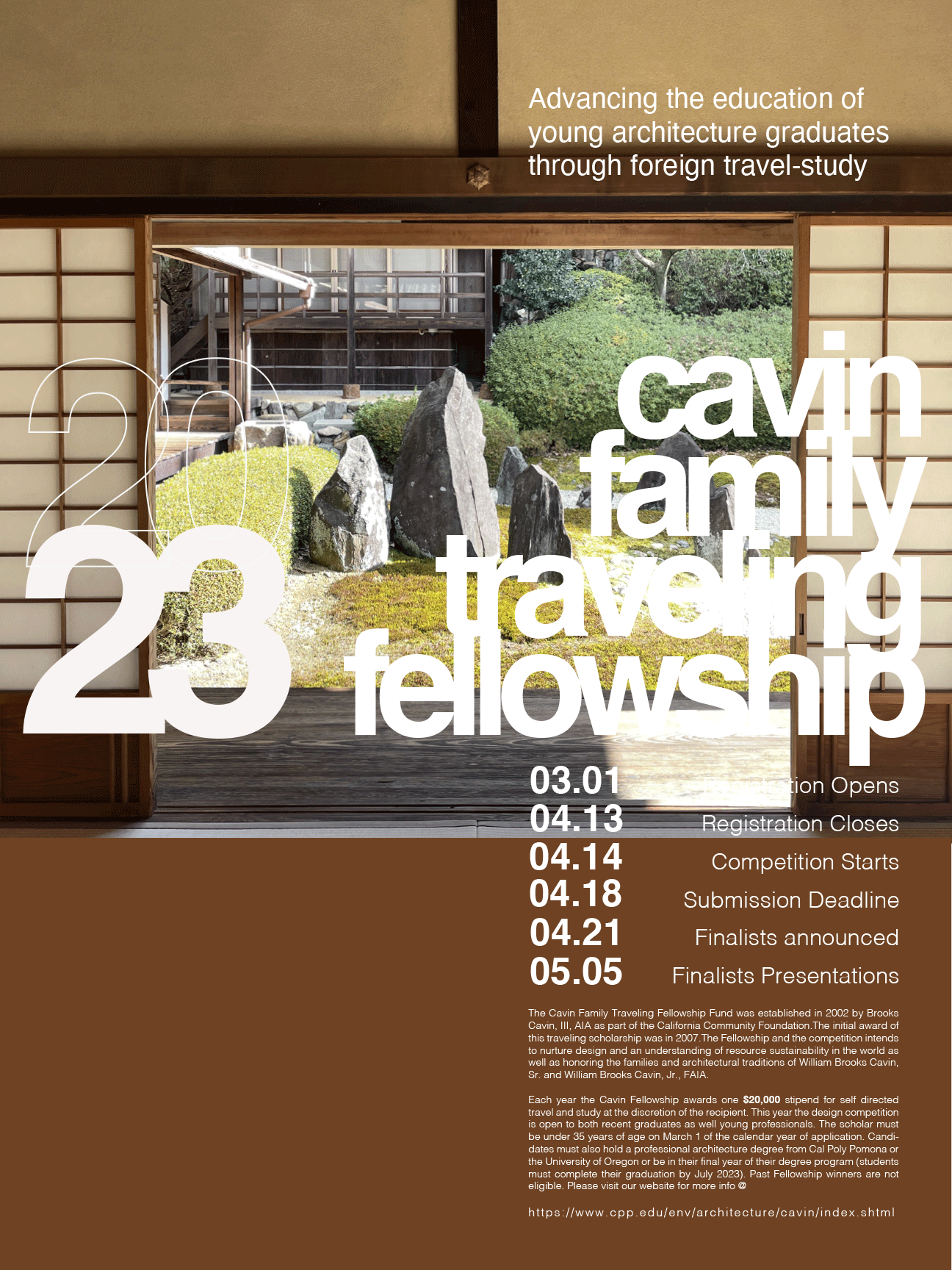 The initial award of this traveling scholarship in 2007 was established to honor the families and architectural traditions of William Brooks Cavin, Sr. and William Brooks Cavin, Jr., FAIA. For more than a decade, the Cavin family continues to remain involved in the mission of the Fellowship The spirit and format of this design-based competition format of the Cavin Fellowship was inspired by those of the Rotch and Rapson Traveling Study Fellowships to offer travel-study opportunities to West Coast scholars.
Through this competition and the discussion that is fostered by it among its jury members, the young practitioners and recent graduates who compete in it, and the universities that they represent, the fellowship continues to nurture design in architecture and to promote a further understanding of resource sustainability in the world.
Registration for the 2023 cycle of the Cavin Family Traveling Fellowship is open through April 13, 2023. This year's fellowship prize of $20,000 is the largest amount yet awarded to a recipient. For important dates and deadlines, visit the Announcements section.