Issue 1 | 2016-17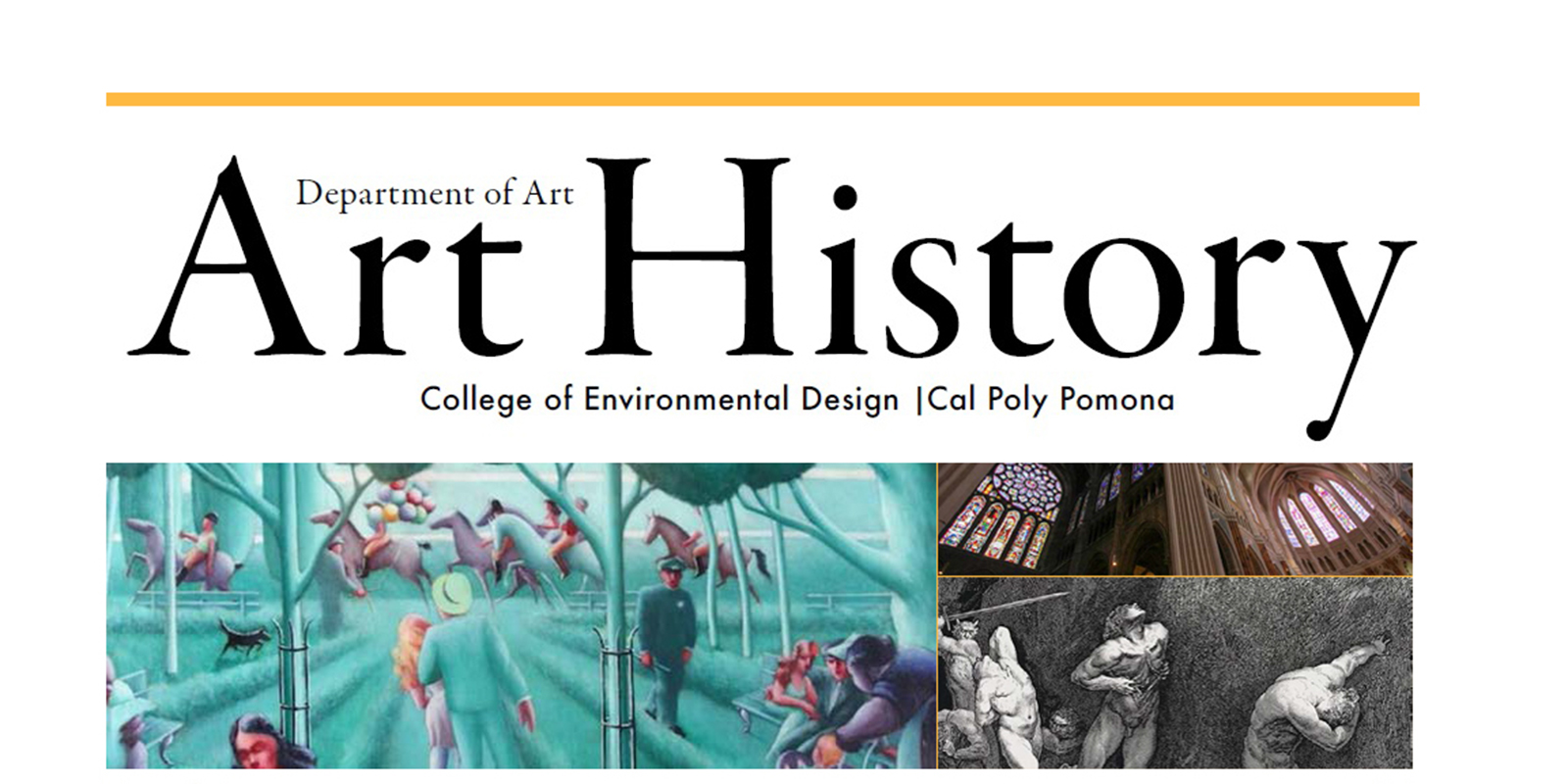 Welcome to the inaugural issue of the Art History Newsletter, the annual e-publication produced by art history faculty in the Department of Art.
This digital newsletter provides highlights of the department's year. Browse this edition for student and alumni news, and background on the specialties and research areas of the department's art historians. This issue also contains the Art History Papers Directory of this year's graduating seniors.
ART HISTORY PAPERS

No Returns Policy: The British Museum and Repatriation,

 

by Caitlyn Cobb ('17, art history):

 

"The British Museum houses world cultural heritage artifacts under the argument of making them accessible to the masses through free admission to their museum."
Archibald Motley: Storyteller of the Harlem Renaissance,

 

by Disa Mayer ('17, art history):

 

"Although the facade of Motley's oeuvre may appear derivative, I contend that this artists has created a formula of visual citations that enabled him to instroduce new and racially provocative content by relating it to the conventional."
Gustave Dore, Dante, and the Victorian Era: The Controversy Between Morals and Artistic Taste,

 

by Jesus Corona De Niz ('17, art history):

 

"Nineteeth-century French artist Gustave Dore illustrated Dante's Divine Comedy with masterful caricature and exaggeration...I argue that although Dore's art was condemned because of its irreverence and wickedness, it attracted Victorian patrons because it represented the paradoox betwen proper Victorian values...with the morbid reality of industrial Europe."
Lee Kastner: Impersonator of Innovator?

 

by Raynell Macdonald ('17, art history):

 

"For most of her life, artist Lee Krasner was not recognized in the histories of Abstract Expressionism and was mentioned only in association with her husband, Jackson
Pollock."
SHARE YOUR NEWS!
The department encourages students and alumni to share their scholastic, professional and research updates. Email your announcements to Assisant Professor Karlyn Griffith at kmgriffith@cpp.edu.
AH Newsletter - Issue 1 (ArtHistoryCPP_Newsletter_Issue1.pdf)