Internships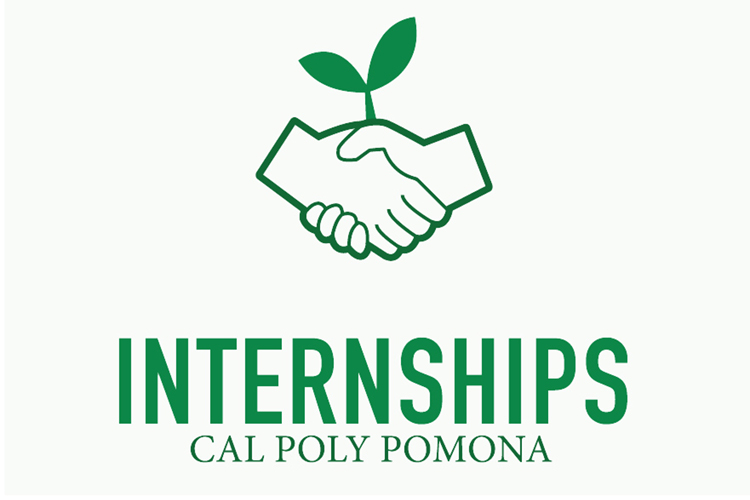 Internships in Visual Communication Design & Graphic Design
In keeping with the belief that learn-by-doing experiences afford the greatest opportunities for professional development, the  Visual Communication Design (VCD)  program recommends internship experiences for students in all areas of visual communication design, including entertainment arts, experiential and environmental graphic design, web and interactive design, branding and identity design, motion graphics, 3d design, and concept development and prototyping.
Ideally located in one of the largest creative economies, Cal Poly Pomona students have a wealth of access to industry partnering firms throughout the Los Angeles area and employers have the opportunity to guide, train, and evaluate CPP talent.
Cal Poly Pomona Career Center offers employer support for those seeking to partner with CPP and recruit from the talented pool of 24,000 students. Career Center Employer Services may post both academic credit and non-academic credit internship/position announcements through the online Handshake system that allows you to recruit students and provides direct access to other resources offered by the CPP Career Center.
The department can help further target our 480+ visual communication designers by directing the students to your Handshake position listing. Please send a brief email to Professor Sarah Meyer ( sameyer@cpp.edu) with the Handshake position number referenced. Upon sponsorship of an academic intern, additional industry partner/employer forms are required for academic credit and can be retrieved at Cal Poly Pomona Center for Community Engagement.
At the conclusion of the internship (15th week), an Evaluation of Performance should be email directly to the faculty of record, sameyer@cpp.edu with the department copied to department administrative coordinator Pat Martinez at pmartinez@cpp.edu.
Evaluation of Performance (VCD Evaluation of Performance Form.pdf)
An internship is one of the most valuable experiences you will have as a VCD student. The internship will present you with opportunities to gain experience, apply concepts of visual communication knowledge to supervised research and fabrication, develop a portfolio, and network with professionals in your chosen communication design specialization. It is your responsibility to research and select the internship that best fits your career interests.
Student Eligibility
A student with junior or senior level standing in VCD is eligible to perform a 50- to 100-hour internship if he/she has completed VCD 3321A (Visual Communication Design II) with a C- or better. One unit of credit is given for 50 or more hours of training as a visual communication design professional. The internship may be repeated for a maximum of four units.
Student Process
CPP Career Center's Student & Alumni Resources offers a wide array of career counseling, job fairs, mock interviewing, and access to Handshake the online resource for academic and non-academic credit internship position postings. This is your first resource for on- and off-campus internship positions. In addition, CPP Career Center supports the annual spring CPP Department of Art poly-kroma Industry Day where you can meet and greet industry professionals. If you desire to participate in an academic internship that is not posted by the university, the provider may complete the Handshake application and seek further information from CPP Center for Community Engagement.

Students should apply for internship sponsorship through Handshake or directly with an industry partner and complete all University risk management and Department forms with their industry sponsor prior to the semester for which they will be enrolled for credit. The university forms may be retrieved at CPP Center for Community Engagement:

University Academic Internship Partner Agreement Form

Partner Site Self-Assessment Form

Academic Internship Learning Plan

Academic Internship Release of Liability Form

Student Emergency Contact Form

VCD Internship Agreement/Syllabus with Evaluation 

The VCD Internship Agreement may be retrieve from the link

Send completed forms to the faculty of record, Professor Sarah Meyer at sameyer@cpp.edu . Upon completion and approval of the paperwork, the student will receive an email explaining how to obtain a registration override to enroll for credit during add/drop for the semester they will be participating in the internship. The student will use the email to as evidence of approval to enroll in VCD 4410 through the Department of Art office, once all university forms and the VCD Internship Agreement are submitted and approved by the faculty of record.

At the conclusion of the internship (15th week), the student is responsible for submitting via email to the faculty of record:

creatively designed e-portfolio

At the conclusion of the internship (15th week), an Evaluation of Performance should be emailed by the supervisor directly to the faculty of record, is the students responsibility to remind their supervisors to complete the evaluation of performance and email it to the faculty of record, Professor Sarah Meyer(sameyer@cpp.edu), with the department copied at pmartinez@cpp.edu. But the student may not assist in the writing or delivery of the Evaluation of Performance.