Issue 3 (2018-19)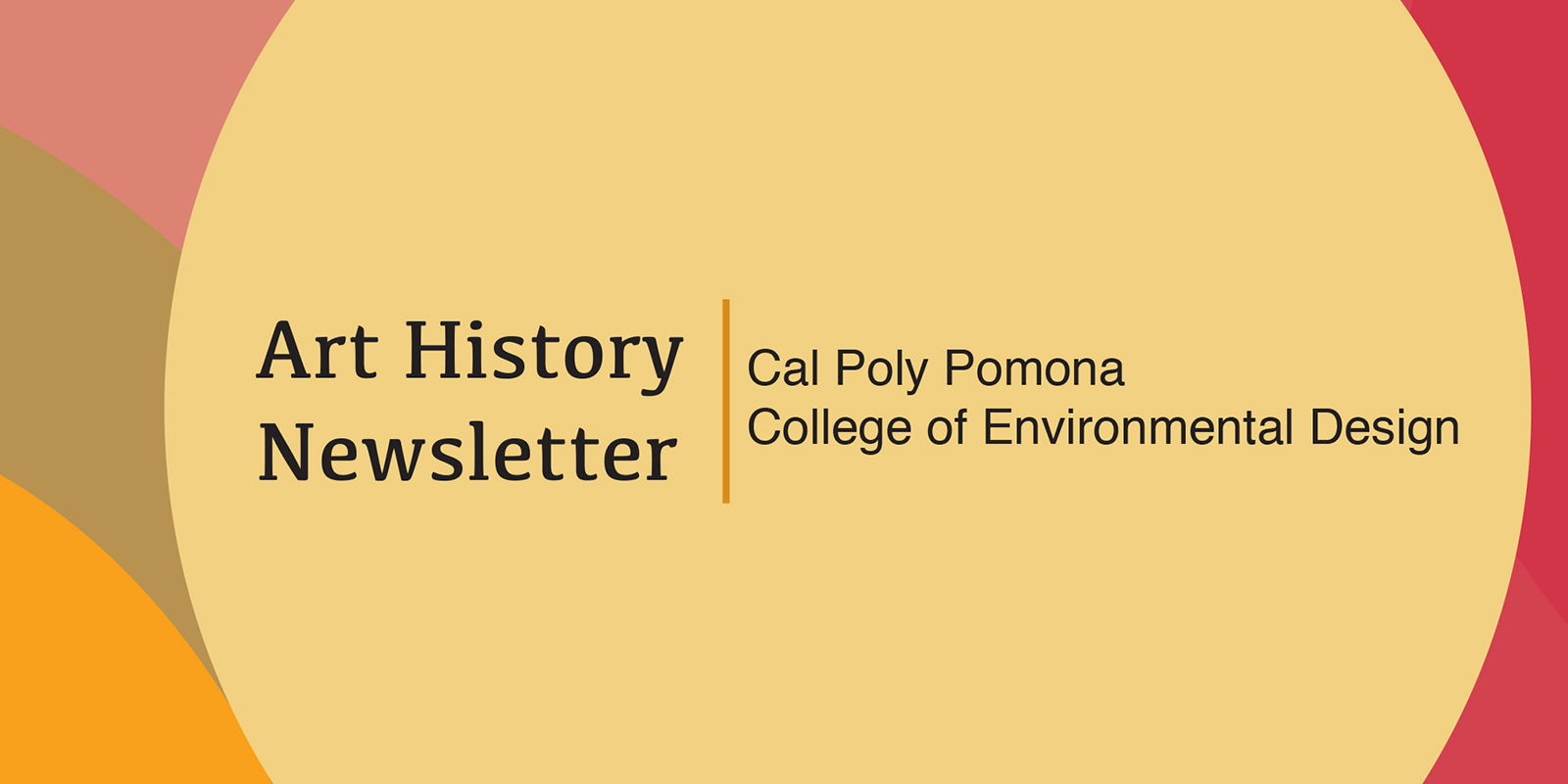 The Art History program at Cal Poly Pomona is the only one of its kind to offer an independent B.A. in the CSU system in Southern California. This gives our students due recognition for their expertise in the field when they apply for employment or to graduate programs.
AH majors study the production, reception, and experience of art, architecture, design, mass media, and other artifacts that manifest visually or tangibly. We regularly offer courses in areas as diverse as "Contemporary Art," "Medieval Art," "Japanese Art," and "Art and Architecture of India." Through such courses, students become familiar with significant works and styles, differing ways of interpreting them, and an understanding of the social functions and impacts of visual and material culture.
This digital publication provides highlights of the department's year. Browse this edition for student and alumni news, and background on the specialties and research areas of the department's art historians. This issue also contains the Art History Papers Directory of this year's graduating seniors.
ART HISTORY PAPERS
Isabella d'Este: Questioning the Art Patron's Modern Status as a Feminist Icon , by Charmia Cabrera ('19, art history)
A Lesbian's View: Deconstructing the Male Definition of Female Homoeroticism in Antiquity , by Courtney D'Anna ('19, art history)
Lady Leonardo? The Mona Lisa, Gender Identity, and Sexuality in the Renaissance , by Elainna-Marie Herrera ('19, art history)
Interpretations of Tamara De Lempicka: The Fine Line between History and Her Story , by Abby Kolodge ('19, art history)
#MeToo: What the Modern Movement Has Done with Artemisia Gentileschi , by Emily Macias ('19, art history)
The Marketing of Mass Extermination: How Nazi Propaganda Primed Its Public for Genocide , by Alyssa Tamayo ('19, art history)
Gender Politics Behind the Scroll: Queen Munjeong's True Intentions in Restoring Buddhism during the Joseon Dynasty , by Thuy Vo ('19, art history)
Experiencing Erotica: The Female Merchant Class Perspective from the Late Ming to the Qing Dynasty , by Tong Xue ('19, art history)
AH Newsletter - Issue 3 (ArtHistoryCPP_Newsletter_Issue3.pdf)