Issue 4 (2019-20)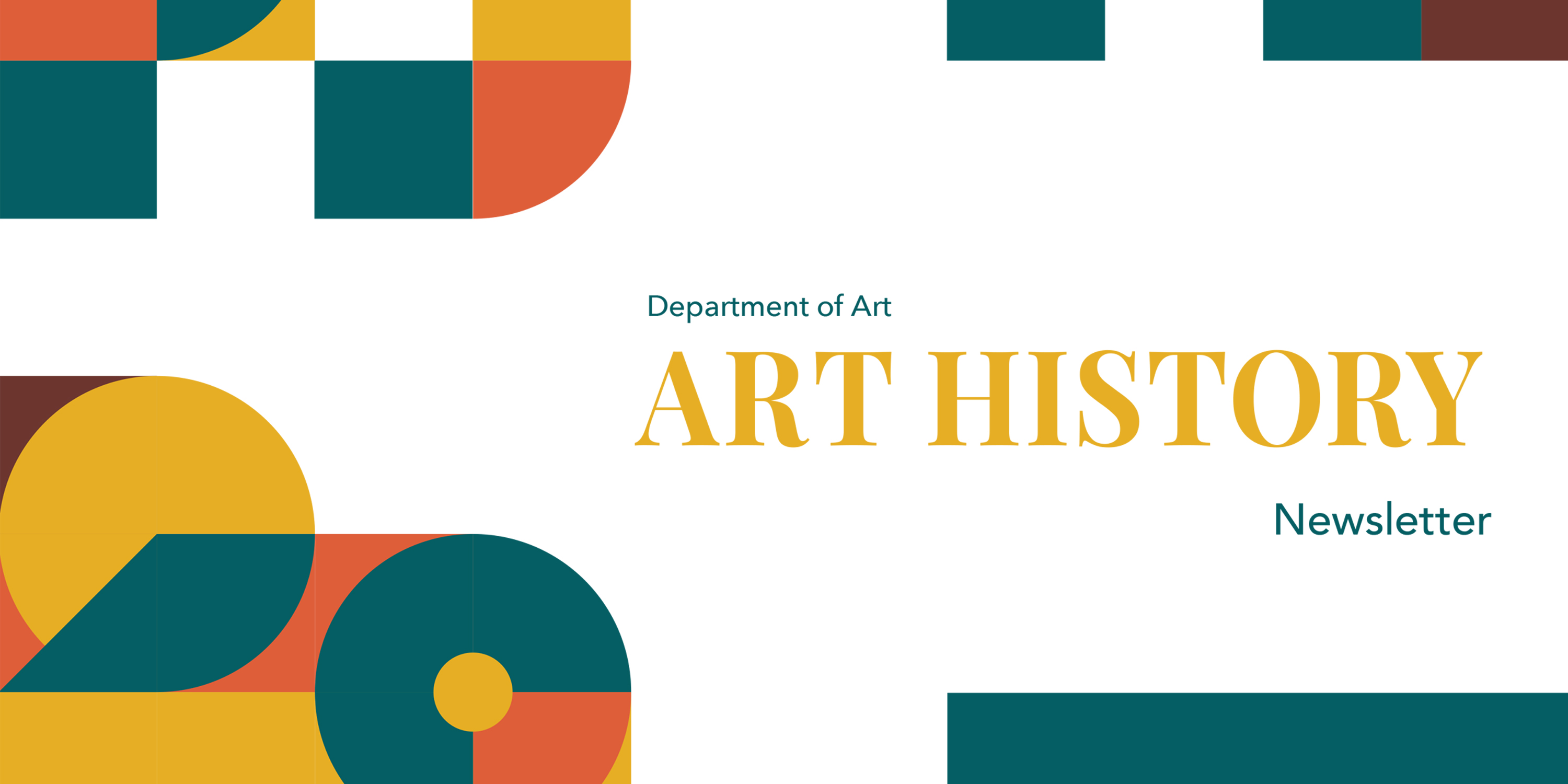 The Art History program at Cal Poly Pomona is the only one of its kind to offer an independent B.A. in the CSU system in Southern California. This gives our students due recognition for their expertise in the field when they apply for employment or to graduate programs.
This publication provides highlights of the department's year. Browse this edition for student and alumni news, and background on the specialties and research areas of the department's art historians. This issue also contains the Art History Papers Directory of this year's graduating seniors, as well as the latest news about the program and the revival of the university's Art History Collective, led by student Cheyenne Gallegos; art history student profiles and alumni news roundup; and information on career paths.
ART HISTORY SENIOR PAPERS
"Plastic Art in the Plastic City: Critical Takes on Finish Fetish as a Product of Los Angeles,"

 

by Olujinmi A. Adeleye ('20, art history)
"A Renaissance Woman Portraitist's Hidden Identity,"

 

by Micah A. Aguila-Angala ('20, art history)
"A Note for the Ages: How J.M.W. Turner Found His Way into Your Wallet,"

 

by Robyn M. Bellina ('20, art history)
"Children on the Ara Pacis: How They Contribute to the Message of Princep Augustus,"

 

by Linh T. Chu ('20, art history)
"Whang-Od's Batek: The Revival of Indigenous Philippine Tattoo Practices,"

 

by Madeline E. Cordero ('20, art history)
"Erotic Portraiture: The Influence of Courtesans in Sixteenth-Century Venice,"

 

by Jasmin M. Funaki ('20, art history)
"Controversial Material: Evaluating Ethical Debates over Damien Hirst's Animal Works,"

 

by Cheyenne R. Gallegos ('20, art history)
"Mexican Female Artists: Responding to Gender Violence in Ciudad Juarez,"

 

by Sandra G. Mendoza ('20, art history)
"Challenging Preconceptions: Exhibitions of Native American Art in 1939 and 1941,"

 

by Nicollette Navarrete ('20, art history)
"To Me You Are a Work of Art: How Chicanx Morrissey Fans Appropriate His Imagery on Instagram,"

 

by Korrine Terriquez ('20, art history)
SHARE YOUR NEWS!
The department encourages students and alumni to share their scholastic, professional and research updates. Email your announcements to Assisant Professor Karlyn Griffith at kmgriffith@cpp.edu.
AH Newsletter - Issue 4 (CPPArt History Newsletter_2019-20.pdf)