Student Health and Wellbeing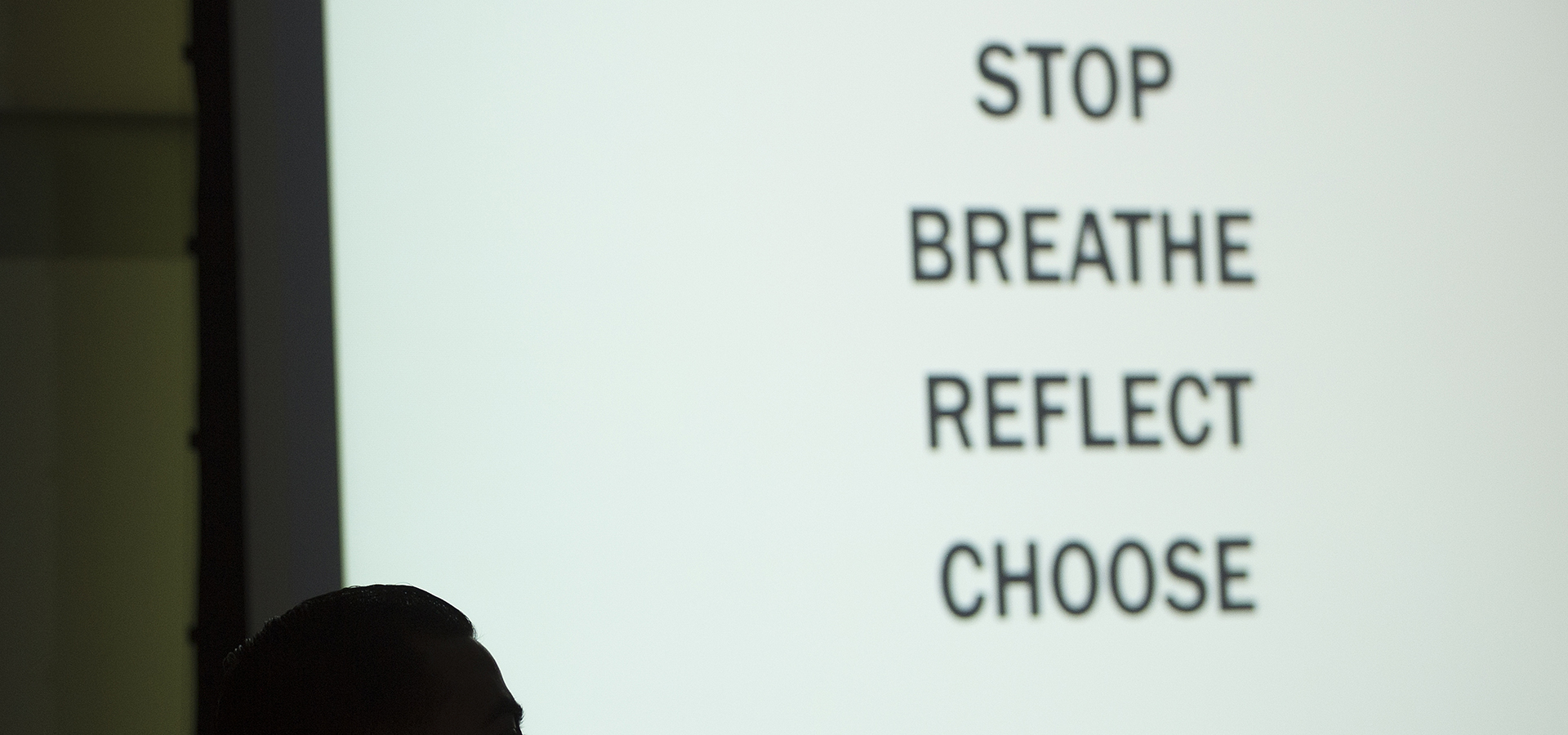 Slide1
Large projection screen showing the words "Stop, Breathe, Reflect, Choose"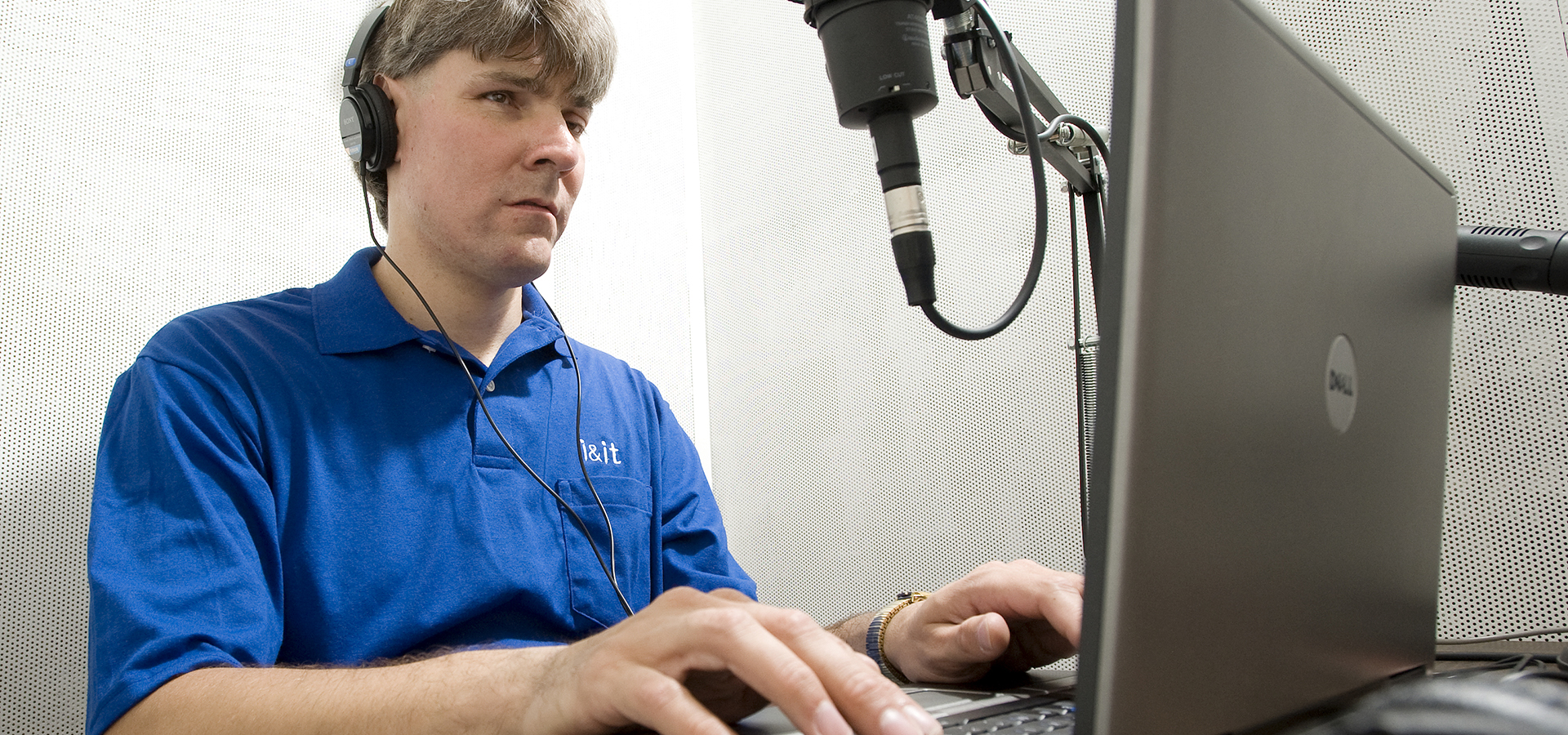 Slide2
Person with headset on and seated at a computer using software to read text out loud.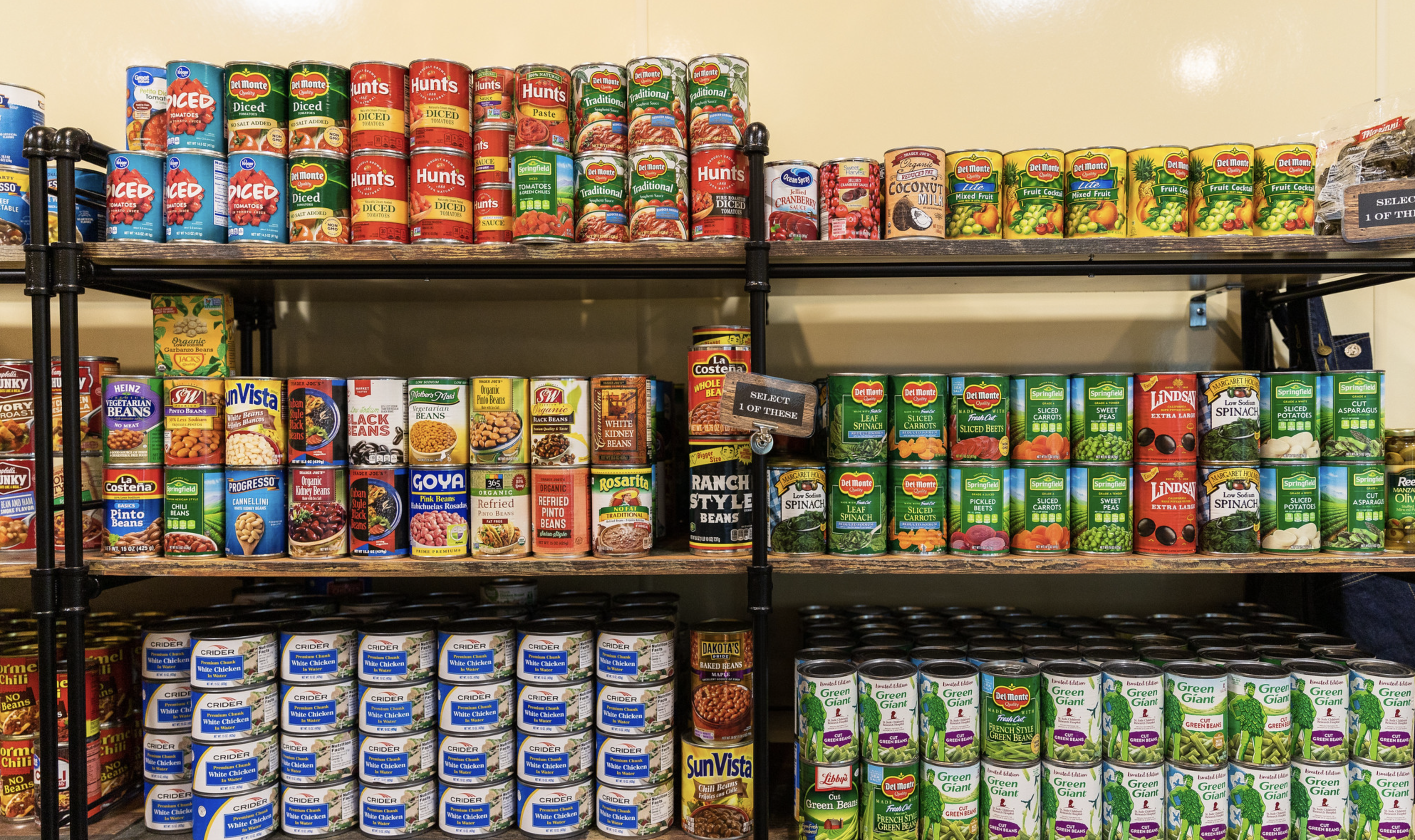 Slide3
Various canned goods and non-perishable foods on display on a shelf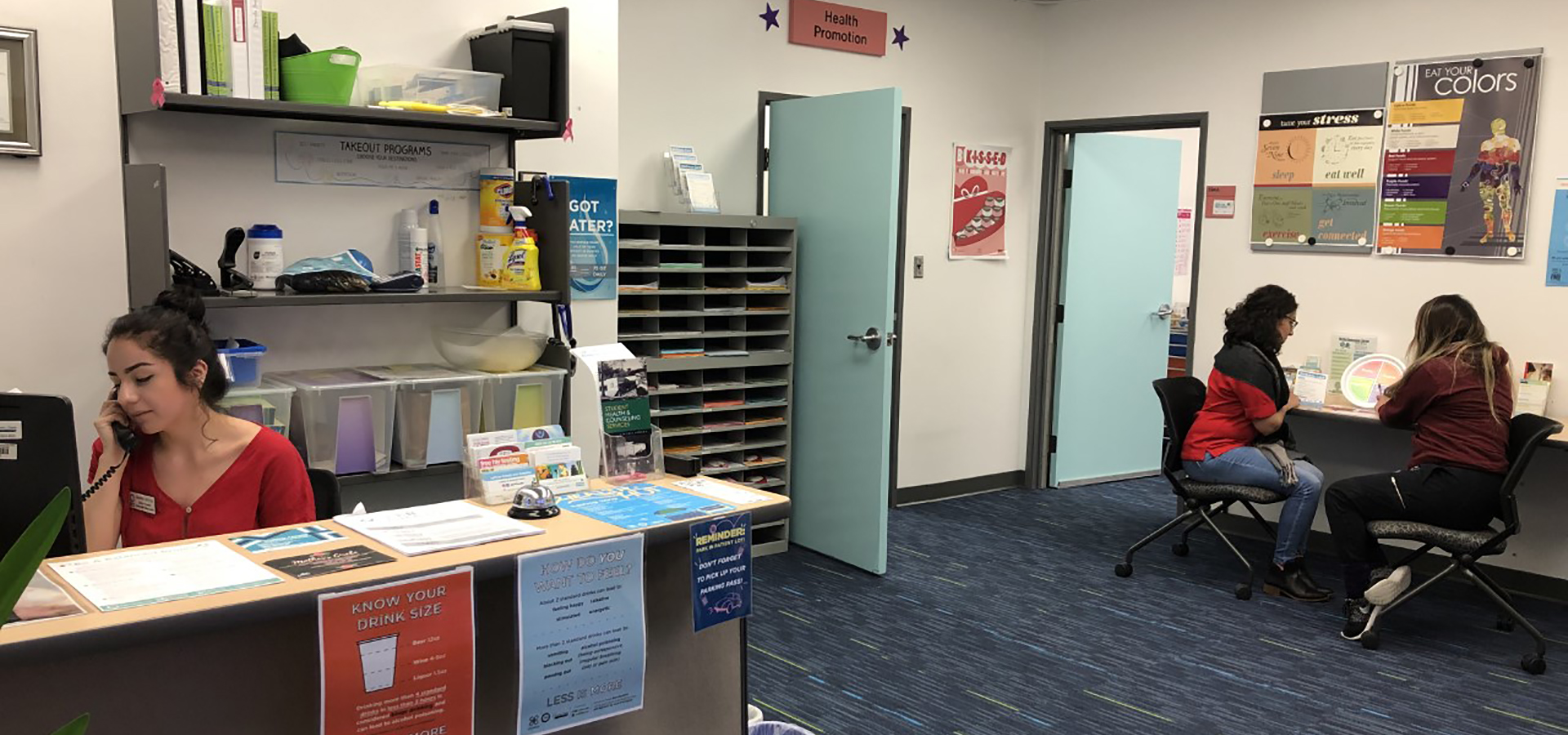 Slide4
Inside lobby area of the Bronco Wellness Center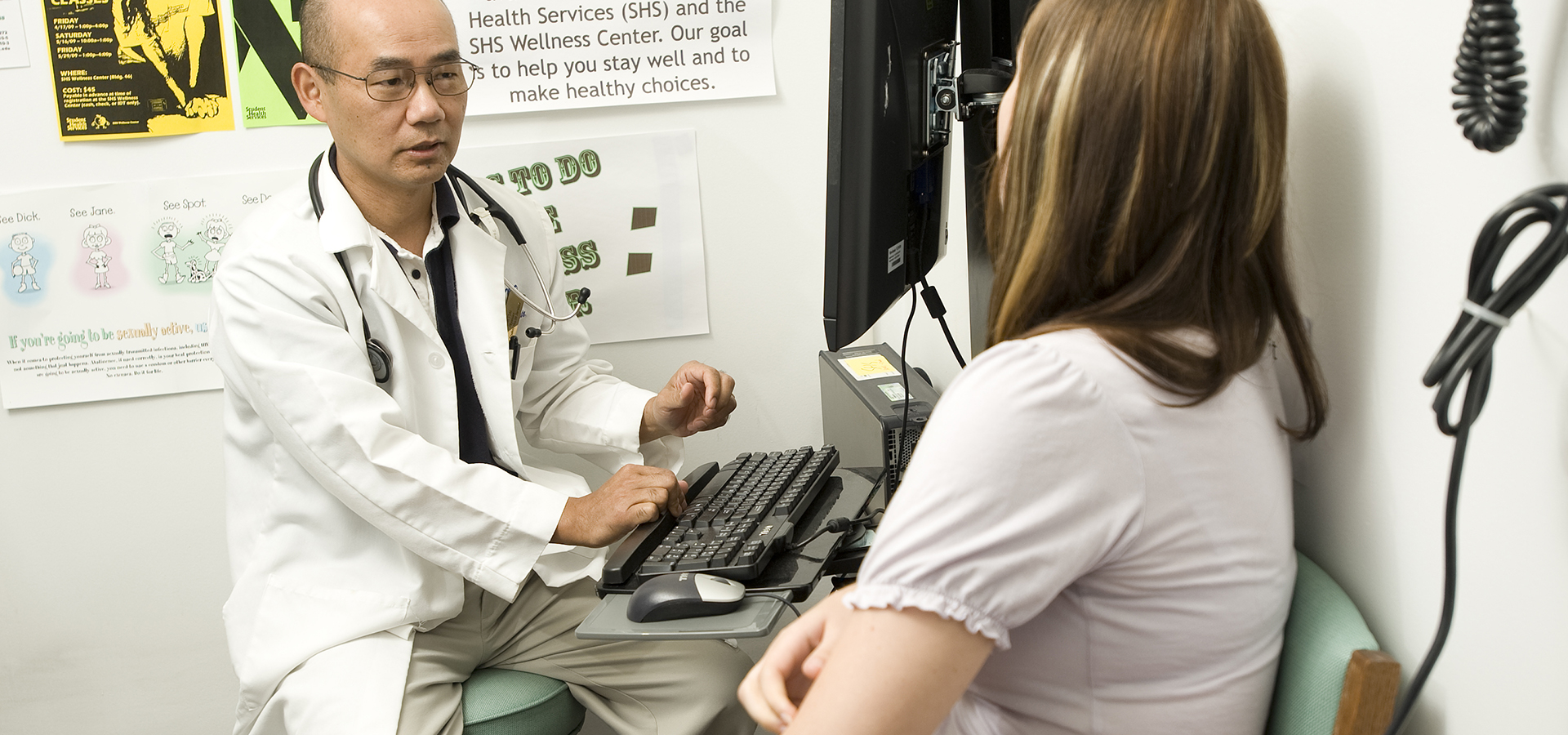 Slide5
Doctor discussing a patient's health while using the electronic medical records system on a computer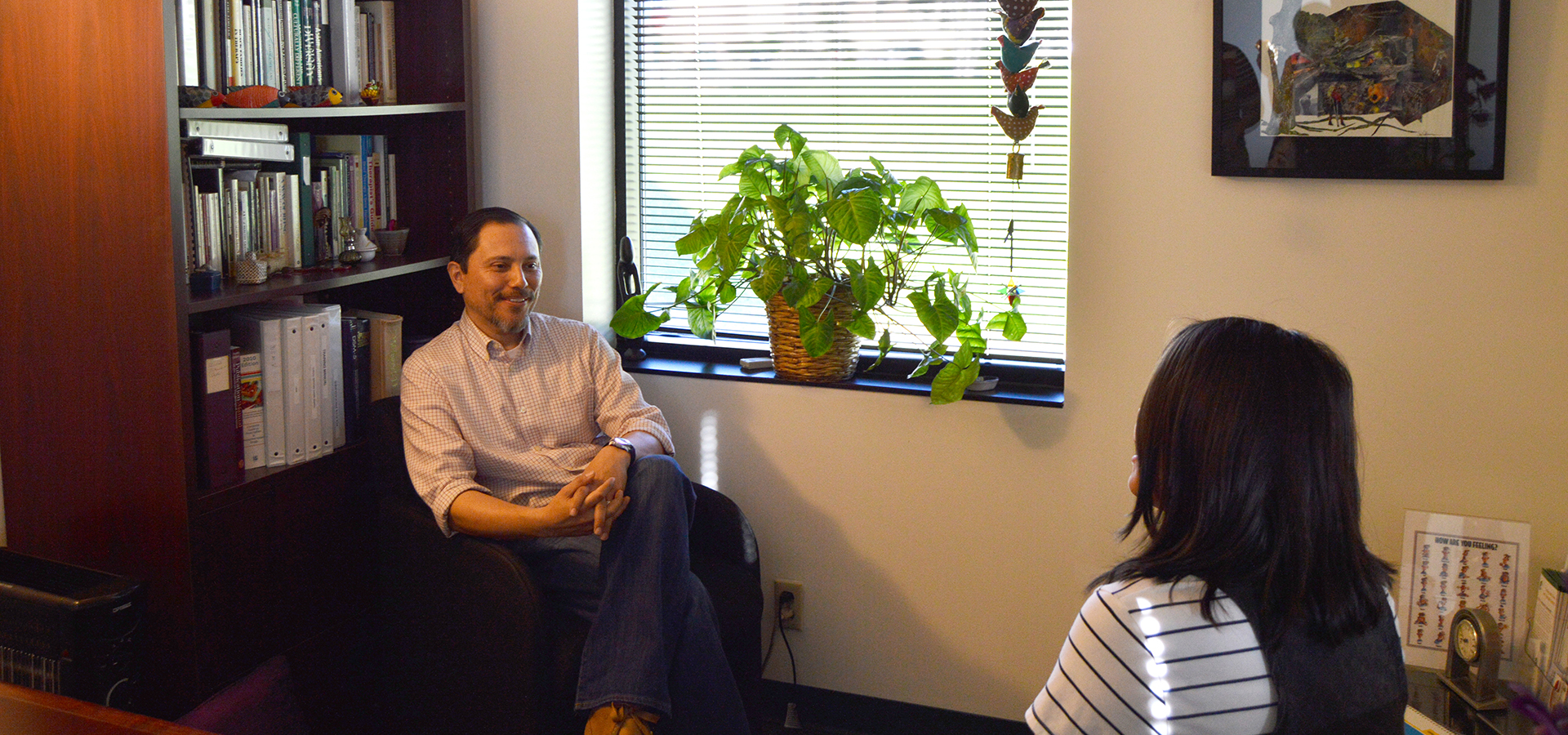 Slide6
Therapist seated, talking to a patient.
Previous
Next
Welcome to Student Health and Wellbeing!

By focusing on Access, Prevention, and Early Intervention, our students will thrive as individuals and as members of the CPP community, where they learn, work, and play.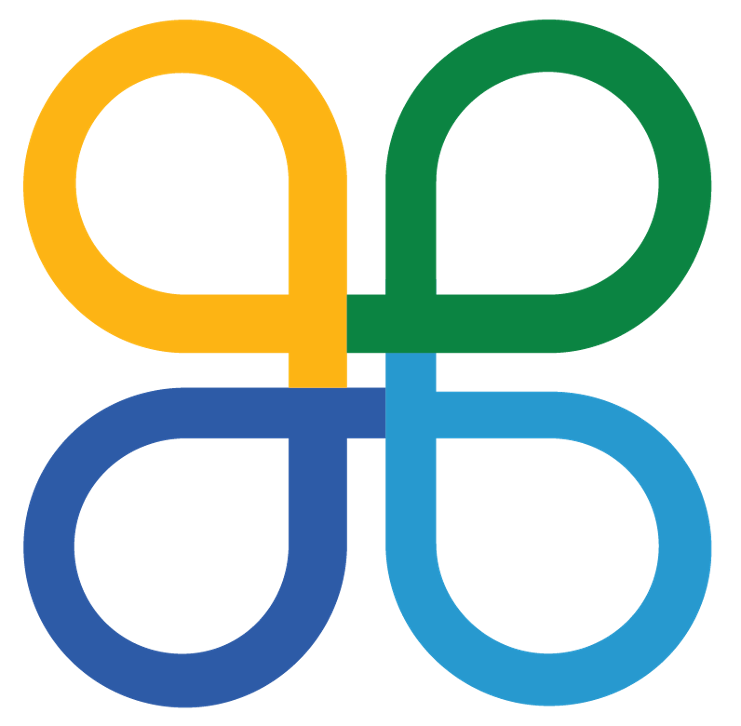 Leticia Gutierrez-Lopez, Psy.D.
Associate Vice President for Student Health and Wellbeing
Student Affairs - SSB 121 East 2nd Floor
(909) 869-2760