Signature Polytechnic Experience (PolyX)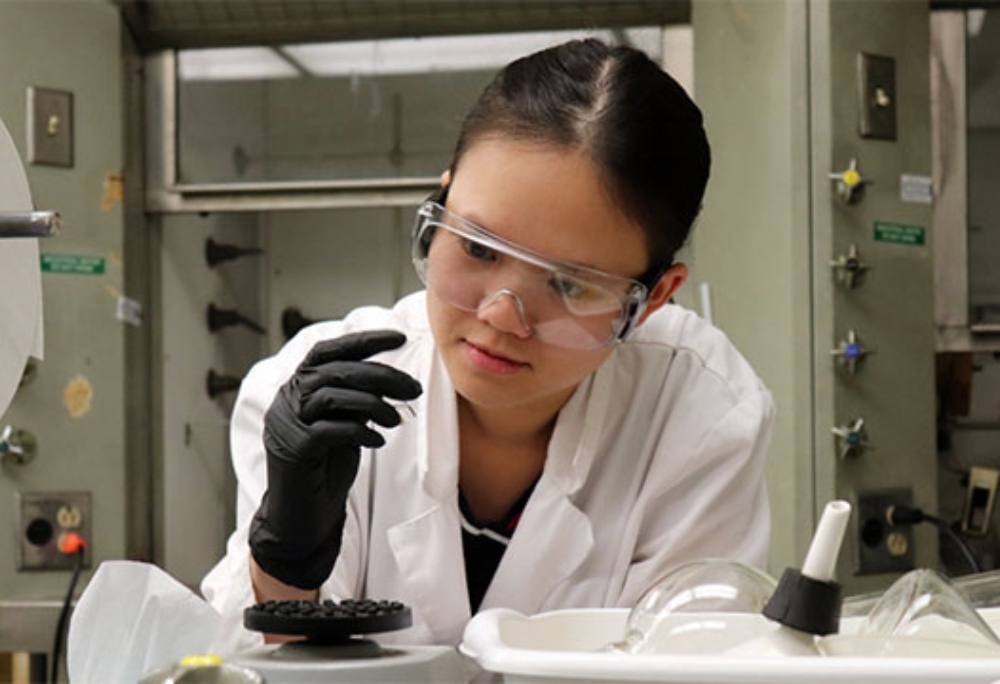 Signature Polytechnic Experiences (PolyX)

Signature polytechnic experiences (PolyX) at Cal Poly Pomona promote students' discovery of the opportunities and challenges within the field and the development of creative and innovative solutions to those conditions. Through collaborative learning and intense mentoring, PolyX engages students beyond the classroom and prepares them for professional and civic success.
PolyX FYE Showcase
---
First-year students participate in a Signature Polytechnic Experience (PolyX) within their FYE courses and present their work at the PolyX FYE Showcase each fall semester. This early immersion in Cal Poly Pomona's learn-by-doing approach and polytechnic advantage prepares students for success from their first semester.
PolyX offers you a one-of-a-kind educational experience through experiential learning, multi-disciplinary perspectives, collaboration and professional readiness.
PolyX Showcase 2023

Thursday November 16, 2023
The 6th Annual PolyX Showcase, hosted by Innovation Incubator, is scheduled to be held on November 16, 2023, from 11:30 AM to 1:30 PM at Ursa Major located at the Bronco Student Center. During this event, students enrolled in PolyX courses will showcase their Signature Polytechnic Experience (PolyX) projects. 
The showcase will feature an in-person poster session where students will present their projects. This format allows for interactive Q&A sessions with the students, providing an opportunity to delve deeper into each presentation. We hope that you can join us in supporting the hard work and dedication of our CPP students throughout this semester! 
Learn more
PolyX Writing Workshop

Tuesday October 24th, 2023
Working on a Signature Polytechnic Experience (PolyX) application for Fall 2023? Join the PolyX team virtually to work on your PolyX application before the upcoming October 31st deadline. 
Register Online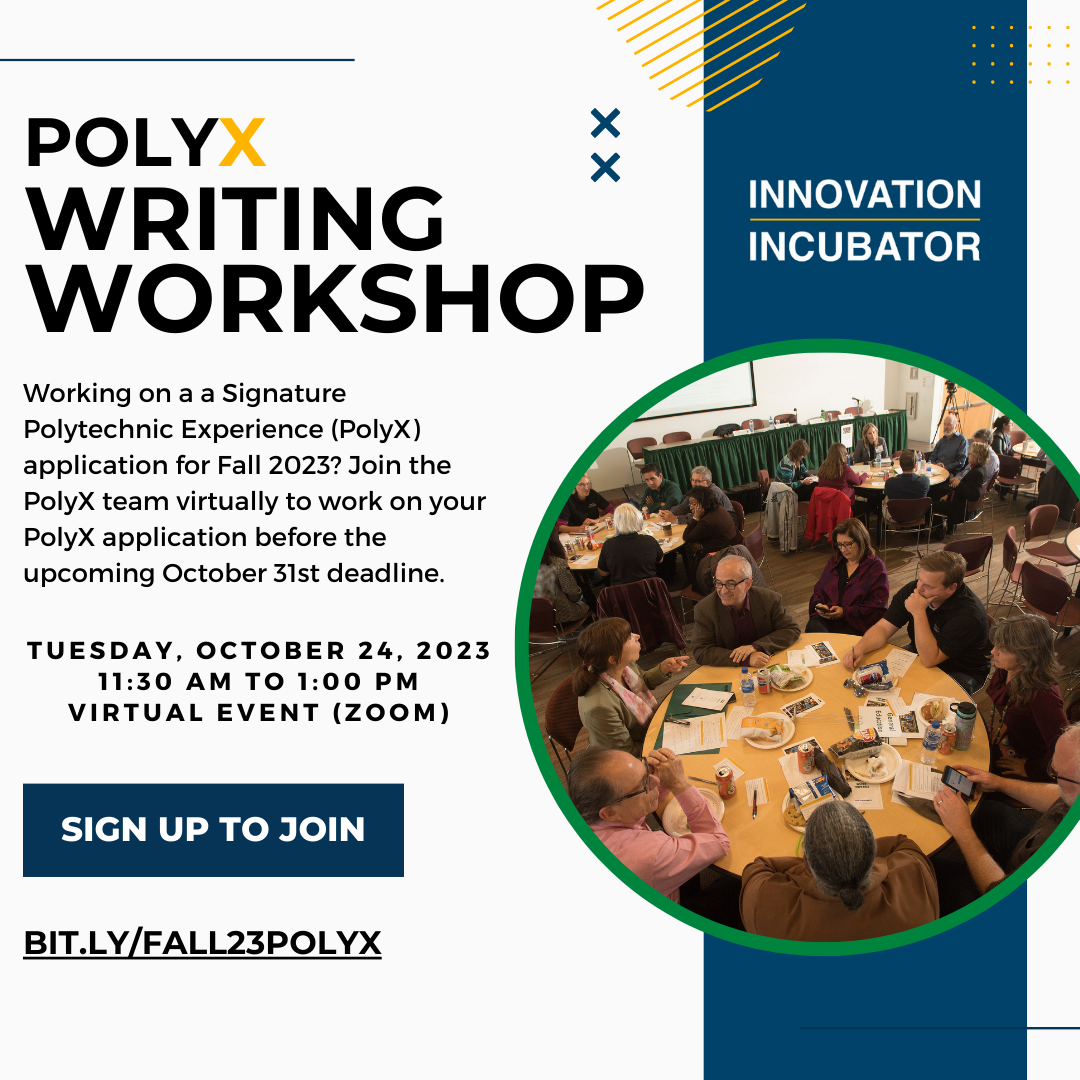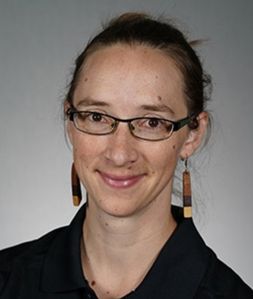 Inorganic Chemistry and Spectroscopy Research
---
Dr. Chantal Stieber

College of Science
E-mail: sestieber@cpp.edu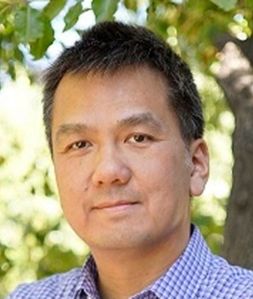 Psy 4430/A - Program Evaluation
---
College of Letters, Arts, & Social Sciences
E-mail: mtgiang@cpp.edu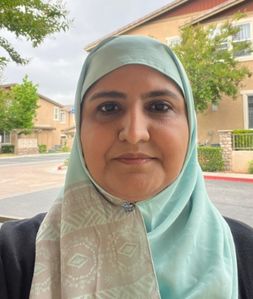 NTR2180 - Food, Nutrition and Health Disparities
---
Dr. Fatheema Begum Subhan
College of Agriculture
E-mail: fsubhan@cpp.edu